Three semi-finalists for the Social EnterPrize award, AccessNow (ON), Alinker Inventions Inc. (BC) and Living Works Education Inc. (AB), will share their unique ventures at the Pivot on Purpose Summit where audience members will have a chance to vote on which semi-finalist will receive the $25,000 POPular choice award. To help the POP audience and others get to know these social enterprises better, this blog series will have each semi-finalist answer ten questions – five basic questions and five from local funders.*
The Social EnterPrize Award will be presented and the POPular choice occur at the Pivot on Purpose Summit (POP) on November 19, 2021. POP is a three-day summit hosted by the Trico Foundation Social Entrepreneurship Centre at the Haskayne School of Business (more on POP at the bottom of this blog). Registration is open now.
Brief Bio of Alinker Inventions Inc.: The Alinker is a non-motorized three-wheeled walking-bike without pedals. It is not a technical solution for a body with a problem (what we have), but the Alinker is designed for who we are, active and engaged people who want to stay active regardless of mobility challenges. The Alinker company is built to create access to health, by building access to mobility, community and healthy food.
Q & A with BE Alink, CEO, Founder, & Inventor of Alinker Inventions Inc: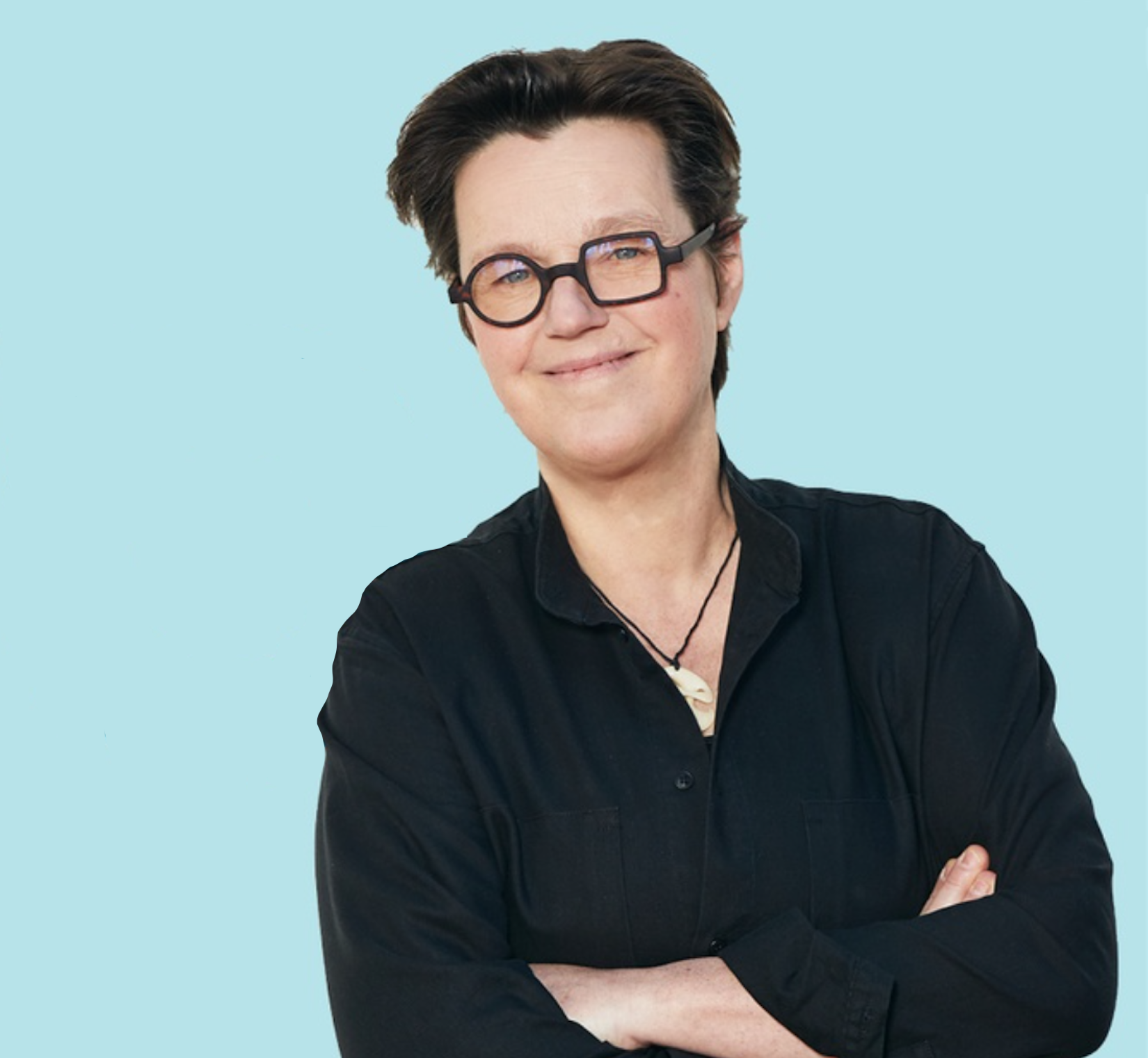 Five Basic Questions:
What is your social enterprise's 'origin story'?
"I was 8 when my father died, and people disappeared, people were uncomfortable and choose their own comfort over showing up for a young family. I am a gender weirdo, had no language for what I felt inside, but learned that living in the absence of language, gives freedom. Segments separate people, creating minorities. When you are identified as a minority, you are made to feel small and powerless. I see us as a vast majority of diverse people who want to be happy. There is one minority that causes problems, they happen to have power and benefit from us feeling small. When my mum said: "over my dead body will I ever use one of these" (pointing at scooters and rollators) I realized that mobility aids are designed for a "body with a problem" and emphasize the disability, creating a social divide. That became a justice issue for me."
What are your current annual sales and annual social impact?
"Around $3M – Alinker changes lives, promotes social engagement, reduces medication costs, relieves caretakers, reduces depression, activates the brain, and the way we built the company, we built a community where people feel seen and acknowledged, and active online community, doing events together and engaging actively. Thousands of people worldwide."
What are you most proud of regarding your social enterprise?
"We challenge assumptions about disability, a woman called me, saying: "I apologize that I don't have disabilities, but can I still be part of your community?" We are more than carbon neutral, having planted close to 50K trees. And more than half our team are Alinker users."
What's the next step for your social enterprise?
"Further develop access to healthy food, food as medicine, systemic level. (food-industry feeds the pharma-industry, and that is not healthcare that supports our wellness) Developing the Alinker 2.0 for heavier people. Some 67% of the USA population is overweight, but there's nothing NON stigmatizing designed for heavier people."
What's your ultimate dream for your social enterprise?
"When you are faced with disability, you learn a bit more about life, yet our society dismisses you. Years ago, I said: "I dream of a world where dismissed people of today, are our leaders to tomorrow". That is manifesting now in our team, in our community."
Five Questions From Funders*:
When was a time someone showed you compassion and empathy?
"When I was selected by SheEO. Instead of pitching to white guys, telling me the risk was too high for them, I found myself surrounded by hundreds of women who selected me, believed in me, wanted me to be successful, and said: "what do you need". Radical generosity."
When you look at your origin story, what are the small moments you look back on fondly?
"Every time an Alinker user sends us email (or post on social media) describing the profound difference the Alinker makes in their life, how they feel seen and acknowledged. Every time an Alinker user shares that part of why they bought the Alinker, is because who we are as a company."
In what ways has your social enterprise been reshaped by community needs?
"We have built the company based on feedback from people. From being designed as a mobility aid, to becoming and the company growing into a vehicle for change, addressing systemic issues, rather than fixing 'problems' that are just symptoms of a system that is not designed for our wellbeing."
How has your social impact evolved from what you originally envisioned?
"The Alinker designed for who we are, not what we have. But we unveil a sickcare system that needs sick people for revenue, driving people into poverty and isolation. Isolation is a bigger problem than the physical stuff people live with, we are creating a community where people are acknowledged."
If you had to describe it in one sentence, what is the "why" behind your mission?
"This is about justice. We are not the sum of our physical characteristics (what we HAVE); we ARE humans who want to live happily, together."
*The local funders that provided questions are:
More About the Pivot on Purpose Summit (POP): POP, occurring November 18-20, 2021, is a free, virtual gathering that aspires to be the next step in a movement to reimagine the power of business models to solve social problems. POP is held in collaboration with the Trico Charitable Foundation (TCF), the NU Community Board, and the Canadian Sustainable Finance Network. Registration is open now.
POP Highlights Include:
Tariq Fancy, former CIO for sustainability investing at BlackRock

Alex Edmans, author of

Grow the Pie: How Great Companies Deliver both Purpose and Profit

R. Edward Freeman, the thought leader many regard as founder of stakeholder capitalism

21 Canadian social entrepreneurs 

Spotlight on Scotland, a world-leader in nurturing social entrepreneurship with initiatives including a 30 million Third Sector Growth Fund

And much more!