Ten social enterprises have been selected as 2021 finalists for What's Next YYC, a biennial award created by the Trico Charitable Foundation in 2019 to celebrate and advance excellence in social entrepreneurship in Calgary. What's Next YYC features two $25,000 jury prizes, a $25,000 audience choice, and $25,000 the finalists share amongst themselves. The awards will be handed out on Thursday, November 18, 2021, at the virtual Pivot on Purpose Summit (POP). POP is a three-day summit hosted by the Trico Foundation Social Entrepreneurship Centre at the Haskayne School of Business (more on POP at the bottom of this blog). To help the POP audience and others get to know these social enterprises better, this blog series will have each finalist answer ten questions – five basic questions and five from local funders. Registration is open now.
[box] Brief bio of ENABLE: ENABLE breaks down barriers to care for families who have a member with disability. We craft meaningful matches between families with disability and reliable, vetted support workers. We match people based on shared interests. This means our matches build genuine connections that spark long-lasting friendships. With our service, families gain much-needed respite while their family member enjoys recreation, leisure, and skill-building activities in the community with their support worker. People with disability and their families are not the only beneficiaries; ENABLE support workers also benefit. They get paid to have fun, gain practical skills, and build their resume. With competitive wages and a flexible schedule, support work is easily managed alongside other commitments like university classes. We have formed over 100 connections and our support workers have provided nearly 20,000 hours of support. Connect with us to learn how you can ENABLE your community. Programs & Awards: The Summer Incubator Program, University of Calgary; RBC Social Enterprise Accelerator; 150 Startups, Bow Valley College; Mentorship Program, Chic Geek. [/box]
Q & A with Sue Crawford, Co-Founder & CEO of ENABLE: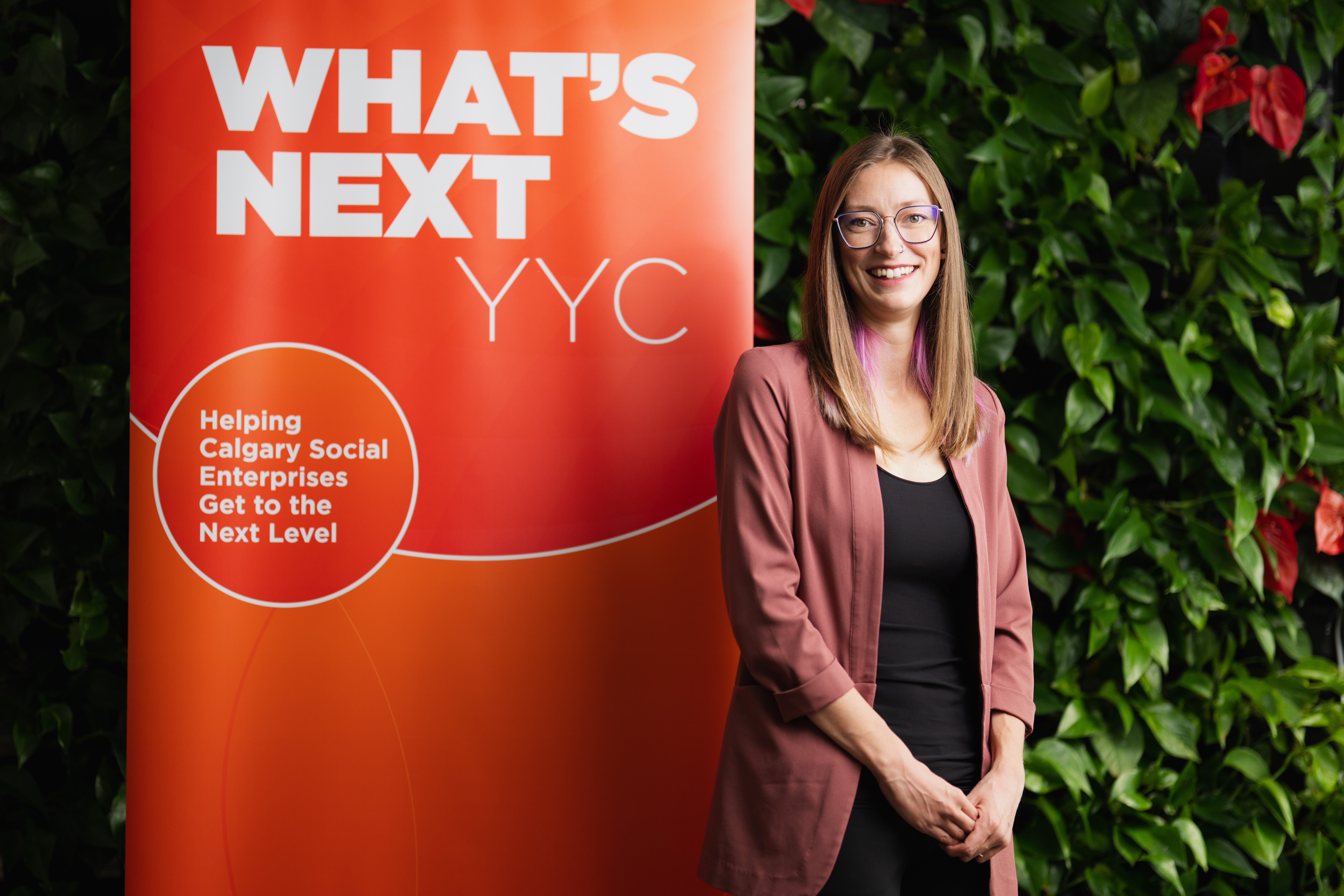 Five Basic Questions:
What is your social enterprise's 'origin story'?
"If you or your family member experiences disability, you are more likely to experience poor health. However, your health is worse, not because of disability, but due to poor access to services. Over time, this results in increased stress and ultimately, families break down.

With over a decade of experience as a disability support worker and program director, the need for community-based services was a recurring conversation I had with families. As a registered nurse in emergency services at the Alberta Children's Hospital, I noticed families affected by disability visiting frequently and asking for the same thing: support at home.

ENABLE answers this call-to-action, providing families with support when and where they need it. By matching families experiencing disability to support workers, families gain access to much-needed, on-demand support. With the right support at the right time, families stay healthy and stay together."
What are your current annual sales and annual social impact?
"Pre-pandemic, our annual sales reached six-figures with 30 families receiving >6,000 hours of support by 35 support workers. The pandemic affected our community greatly, making it too risky for more than half of our families to continue receiving support. This past year, 12 families received >2,100 hours by 16 support workers."
What are you most proud of regarding your social enterprise?
"I feel most proud when our community shares stories about the excitement that clients have hours, and even days, before their support worker is scheduled to arrive; stories about how families feel they have found their "village"; and stories of the ways that support workers have found their calling."
What's the next step for your social enterprise?
"The next steps for ENABLE are to expand our impact beyond Calgary. We look forward to expanding our services and offerings, including delivering expanded support worker training opportunities."
What's your ultimate dream for your social enterprise?
"ENABLE is ultimately positioned to provide families affected by disability with a one-stop-shop for their changing needs. This could include finding that perfect support worker, more specialized care providers, supportive living arrangements, and cross-organization development opportunities like volunteer and employment training."

 
Five Questions From Funders*:
When was a time someone showed you compassion and empathy?
"My social entrepreneurship journey has found my story interlinked with others' stories. I am ever grateful for the energy and attention of many strong role models. One mentor demonstrated great compassion and encouragement as I built out ENABLE. His vision for me carried me through the difficult realities of entrepreneurship."
When you look at your origin story, what are the small moments you look back on fondly?
"One mentor shared with me that there is only reward for those that risk failure. This stuck with me. I recall the long days and late-night pushes as the hardest moments, but also those that deserve the most fondness as these are the moments that shape how we show up."
In what ways has your social enterprise been reshaped by community needs?
"ENABLE is a response to our community's needs. As we expand our network and partner with more and more families and support workers, we listen to the ways we are and are not meeting expectations. We consider this feedback to determine they ways we can increase our impact."
How has your social impact evolved from what you originally envisioned?
"The social impact that I originally envisioned for ENABLE was largely focused on the family side of the match. After countless stories of personal and professional development shared by our support workers, we refocused our social impact to include the impact that feelings of connectedness has on all of us."
If you had to describe it in one sentence, what is the "why" behind your mission?
"Access to care should be a right, not a privilege."
*The local funders that provided questions are:
More About the Pivot on Purpose Summit (POP): POP, occurring November 18-20, 2021, is a free, virtual gathering that aspires to be the next step in a movement to reimagine the power of business models to solve social problems. POP is held in collaboration with the Trico Charitable Foundation (TCF), the NU Community Board, and the Canadian Sustainable Finance Network. Registration is open now.
POP Highlights Include:
Tariq Fancy, former CIO for sustainability investing at BlackRock

Alex Edmans, author of

Grow the Pie: How Great Companies Deliver both Purpose and Profit

R. Edward Freeman, the thought leader many regard as founder of stakeholder capitalism

21 Canadian social entrepreneurs 

Spotlight on Scotland, a world-leader in nurturing social entrepreneurship with initiatives including a 30 million Third Sector Growth Fund

And much more!