Ten social enterprises have been selected as 2021 finalists for What's Next YYC, a biennial award created by the Trico Charitable Foundation in 2019 to celebrate and advance excellence in social entrepreneurship in Calgary. What's Next YYC features two $25,000 jury prizes, a $25,000 audience choice, and $25,000 the finalists share amongst themselves. The awards will be handed out on Thursday, November 18, 2021, at the virtual Pivot on Purpose Summit (POP). POP is a three-day summit hosted by the Trico Foundation Social Entrepreneurship Centre at the Haskayne School of Business (more on POP at the bottom of this blog). To help the POP audience and others get to know these social enterprises better, this blog series will have each finalist answer ten questions – five basic questions and five from local funders. Registration is open now.
[box] Brief bio of STARS: STARS has been providing life-saving care to Albertans for 36 years. For the last 12 years this has extended to those working in rural or isolated locations – helping them return home to their families at the end of their workday. STARS Vigilant's sophisticated emergency communications centre provides essential emergency response and safety services for a range of industries across Western Canada. Programs & Awards: Neil J. Armstrong Award; Airbus Helicopters Golden Hour Award; Mark of Excellence, Night Vision Awards. [/box]
Q & A with Nicole Segstro,

Manager, Operations & Business Development of Stars Vigilant: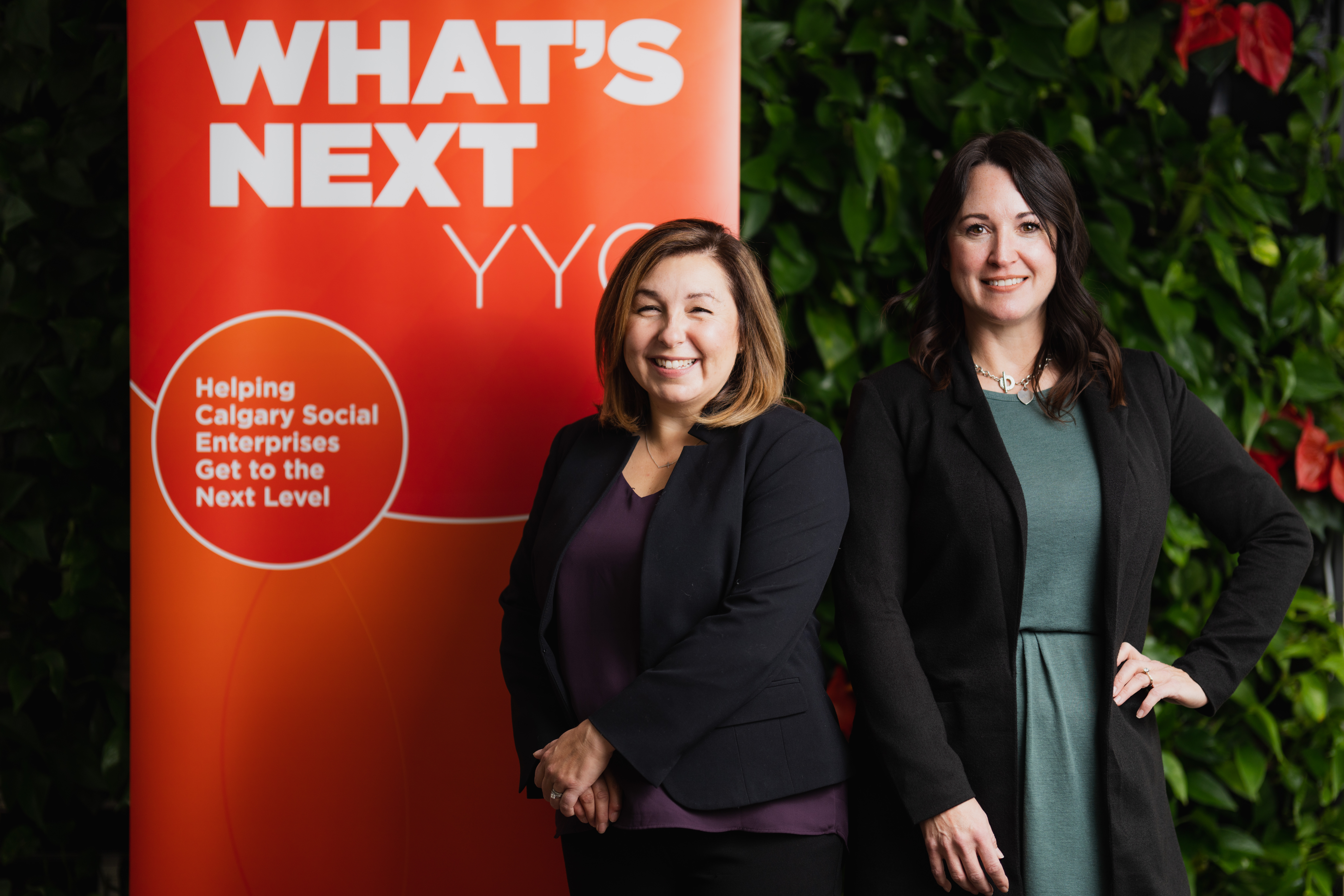 Five Basic Questions:
What is your social enterprise's 'origin story'?
"Dr. Greg Powell founded STARS in the mid-1980s. Unable to forget the life savings missions he had personally witnessed as a young medical student at a MASH unit in Saigon, Dr. Powell went to work creating a similar system in Alberta. His goal was to improve the survival rate of critically ill and injured patients who did not live near a tertiary care centre. As that dream took flight, it sparked interest from both regulators and executives working in the Oil and Gas Industry, who connected the needs of rural Albertans to the needs of remote workers. Through support from regulators and the Canadian Association of Petroleum producers, the STARS Emergency Link Centre (ELC) was established in 1996.  Capitalizing on the STARS Air Ambulance infrastructure and partnerships, today, STARS Vigilant services are used by a range of industries."
What are your current annual sales and annual social impact?
"Last year STARS Vigilant earned 2.7 million dollars through the delivery of emergency response services. The entire earnings go towards funding of STARS 6 bases which cost an estimated 10 million dollars annually. STARS Vigilant services focus on emergency response plan activation, work alone monitoring and regulatory compliance."
What are you most proud of regarding your social enterprise?
"I am proud to say that STARS Vigilant is deeply connected with the safety culture of many industries. Our services provide peace of mind for employers and employees. The earnings that STARS Vigilant recognizes mean that we indirectly have a positive impact on the outcome of critically ill and injured patients."
What's the next step for your social enterprise?
"STARS Vigilant will be focused on adding new products/services to our Vigilant Suite and expanding our reach further into industries to the east, including health, renewable energy and heavy construction."
What's your ultimate dream for your social enterprise?
"Our dream for STARS Vigilant is to become the most notable and reliable service of choice for those seeking emergency response support. This includes eventually expanding our services to individual recreational and outdoor enthusiasts, allowing us to impact even more lives than we currently do today."
Five Questions From Funders*:
When was a time someone showed you compassion and empathy?
"When STARS responded to the Humboldt SK bus crash in 2018, I was touched to receive emails from clients expressing their support and concern for our flight crews. Although STARS Vigilant wasn't directly involved in that response, the outreach from our clientele proved that our social enterprise is far reaching." 
When you look at your origin story, what are the small moments you look back on fondly?
"The most memorable moments were the opportunities to make organizations aware of this social enterprise arm of STARS.  The excitement it generated and the collaboration that took place with our early clients have helped make STARS Vigilant what it is today."
In what ways has your social enterprise been reshaped by community needs?
"The foundation of STARS Vigilant stems from industry needs to promote safety.  The Site Registration Program was the first STARS Vigilant service, created out of a need for employers to pre-plan medical transport from their remote work sites. As STARS expanded into Saskatchewan and Manitoba, so too did STARS Vigilant."
How has your social impact evolved from what you originally envisioned?
"As we collaborated with clients to develop Site Registration, many began to ask how we might assist them in meeting other regulatory requirements.  This lead to the creation of the STARS Vigilant Emergency Communications Centre, which allowed us to provide specific services through integration with our existing STARS infrastructure."
If you had to describe it in one sentence, what is the "why" behind your mission?
"Making sure Canadians and Canadian Industries have a lifeline that can significantly improve the long-term outcome when incidents occur is why STARS Vigilant exists today."
*The local funders that provided questions are:
More About the Pivot on Purpose Summit (POP): POP, occurring November 18-20, 2021, is a free, virtual gathering that aspires to be the next step in a movement to reimagine the power of business models to solve social problems. POP is held in collaboration with the Trico Charitable Foundation (TCF), the NU Community Board, and the Canadian Sustainable Finance Network. Registration is open now.
POP Highlights Include:
Tariq Fancy, former CIO for sustainability investing at BlackRock

Alex Edmans, author of

Grow the Pie: How Great Companies Deliver both Purpose and Profit

R. Edward Freeman, the thought leader many regard as founder of stakeholder capitalism

21 Canadian social entrepreneurs 

Spotlight on Scotland, a world-leader in nurturing social entrepreneurship with initiatives including a 30 million Third Sector Growth Fund

And much more!