Three other Canadian ventures up for

$25,000

 POPular choice award
Aisle International has been selected as the 2021 recipient of the $100,000 Social EnterPrize, a biennial award that was created by the Trico Charitable Foundation in 2011 to celebrate excellence in social entrepreneurship in Canada. Redefining the period aisle for the 21st century is the mission of this innovative social venture. Co-Founders Madeleine Shaw and Suzanne Siemens wanted to look after menstrual health while at the same time delivering comfort, respect and sustainability.
"The team at Aisle is thrilled to be recognized for our social entrepreneurship efforts, as it allows us to further spotlight how access to sustainable and affordable period care products positively impacts gender equity and the environment," says 

Suzanne Siemens

, Co-Founder, Aisle International. "As leaders who have worked for decades to innovate and raise awareness about the connection between menstrual health and equity, to have our commitment recognized in this way is immensely heartening."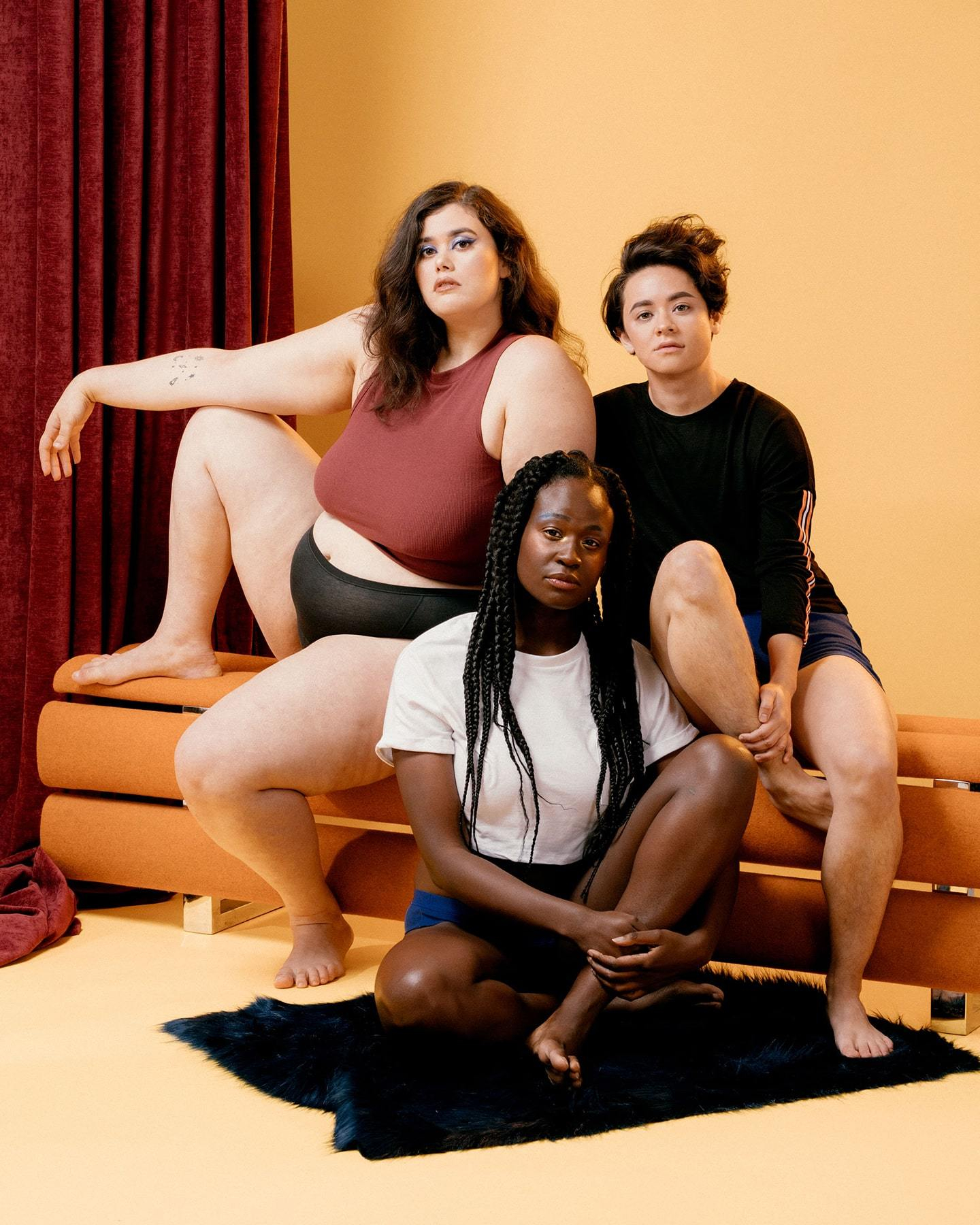 With applicants from across Canada, the competition for the Social EnterPrize saw a diversity of social enterprises – all of which are using business models to solve social problems. Recipients demonstrate best practices, impact and innovation in social enterprise.
"Aisle is constantly pushing the envelope to extend its impact in marginalized communities," says 

Dan Overall

, Executive Director, Trico Charitable Foundation.
The Social EnterPrize Award will be presented at the Pivot on Purpose Summit on November 19, 2021. Hosted by the Trico Foundation Social Entrepreneurship Centre at the Haskayne School of Business.
Three semi-finalists for the Social EnterPrize award, AccessNow (ON), Alinker Inventions Inc. (BC) and Living Works Education Inc. (AB), will share their unique ventures at the Pivot on Purpose Summit where audience members will have a chance to vote on which semi-finalist will receive the $25,000 POPular choice award.
"Aisle International, along with AccessNow, Alinker and Living Works are shining examples of how, across our country, 

Canada

 is a leader in coming up with ingenious ways business models can blend with a social mission," says Overall.
Those who wish to vote for the ventures who are competing for the POPular choice award, must attend the Social EnterPrize Awards & Semi-finalist Panel at 10:30 -11:45 am MST (12:30-1:45 pm EST | 9:30 – 10:45 am PST on November 19th. Registration for the Pivot on Purpose Summit (POP) will be open soon and will be free of change. Watch the Pivot on Purpose website for details.
More About the 2021 Social EnterPrize Recipient and Semi-Finalists:
Aisle International:  Menstrual health may seem like an unexpected point of inspiration for a social enterprise, but Vancouver-based Aisle (formerly Lunapads) saw a powerful opportunity to impact not only sustainability but also social justice. Co-founders Madeleine Shaw and Suzanne Siemens set out to create a world-class collection of washable pads, period underwear, and menstrual cups in 1993. In 2000 they began a practice of donating products and funds to fight period poverty. Aisle became a certified B Corporation in 2012 and in 2020 became the first period care company to complete a comprehensive Life Cycle Analysis (LCA) of their products. Thanks to their efforts, over 30,000 individuals have been supported with product donations and over 250 million disposable pads and tampons have been diverted from landfills and waterways. Today Aisle continues to be a world leader at the forefront of menstrual equity for people of all sizes and genders.
AccessNow: AccessNow is the go-to resource for accessibility information. A mobile connect platform, AccessNow empowers people of all abilities to discover and review accessible places, make better decisions and remove barriers around the world. Every review added to the platform is one more instance of advocacy, one more experience that highlights accessibility for all. A Toronto based social enterprise, AccessNow is building an inclusive worldwide community passionate about change.
Alinker Inventions Inc.: The Alinker is a non-motorized three-wheeled walking-bike without pedals. It is not a technical solution for a body with a problem (what we have), but the Alinker is designed for who we are, active and engaged people who want to stay active regardless of mobility challenges. The Alinker company is built to create access to health, by building access to mobility, community and healthy food.
Living Works Education Inc.: We imagine a world where people with suicide thoughts or experiences are both less alone and well supported to keep safe and find hope. We are an Alberta story of a social enterprise that started small and has grown to have global impact. LivingWorks, as a social enterprise, has been able to keep the purpose and mission as the top priority without losing sight of the business principles that ensure our success and sustainability. We inspire people to believe that they can play a role in addressing suicide. People with suicide thoughts and experiences may be encountered by anyone, at any time, in any culture, and in diverse settings. Being prepared to respond is a shared responsibility of the whole community.
[box] POP is the next step in a movement to reimagine the power of business models to solve social problems. POP is held in collaboration with the Trico Charitable Foundation (TCF) and the NU Community Board. Established in 2008, TCF seeks to close gaps in society by provoking innovation and building capacity in social entrepreneurship. Created by TCF, the NU Community Board is facilitated by young Canadian leaders for young Canadian leaders. NU's goal is to support emerging social impact leaders in the work of closing gaps in society through grants and awards.
The Trico Foundation Social Entrepreneurship Centre at the Haskayne School of Business was established through the generous support of Wayne and Eleanor Chiu's family foundation, the Trico Charitable Foundation. [/box]