We are thrilled to celebrate the recipients of the NU Community Board Alberta Awards for Outstanding Student Social Entrepreneurship. The awards were announced on April 28, 2022 at an online gathering that attracted 83 attendees from across Alberta.
Congratulations to all NU Finalists/Recipients:     
Kira Dunlop, Athabasca University (Boring Little Girls Club)
Finalist and $10,000 Jury Prize Recipient
Born in Toronto, living in Calgary, Kira Dunlop's done a few things in her 26 years. She's dropped out of university three times, figured out that her alcohol and drug use were taking her down a dark path, fallen in love with Alberta and found out that her voice matters. Founding the Boring Little Girls Club in November 2018, Kira's on a mission to bring women, non-binary and trans folks together to create a community that focuses on having fun without alcohol and drugs. There is a gap in services for sober people between dedicated recovery spaces for folks that identify as alcoholics, addicts and/or sober and the rest of the population. The Boring Little Girls Club addresses this gap in society for sober people to experience social connection without the pressure to be under the influence of drugs and/or alcohol while exploring membership fees that are both inclusive and sustainable.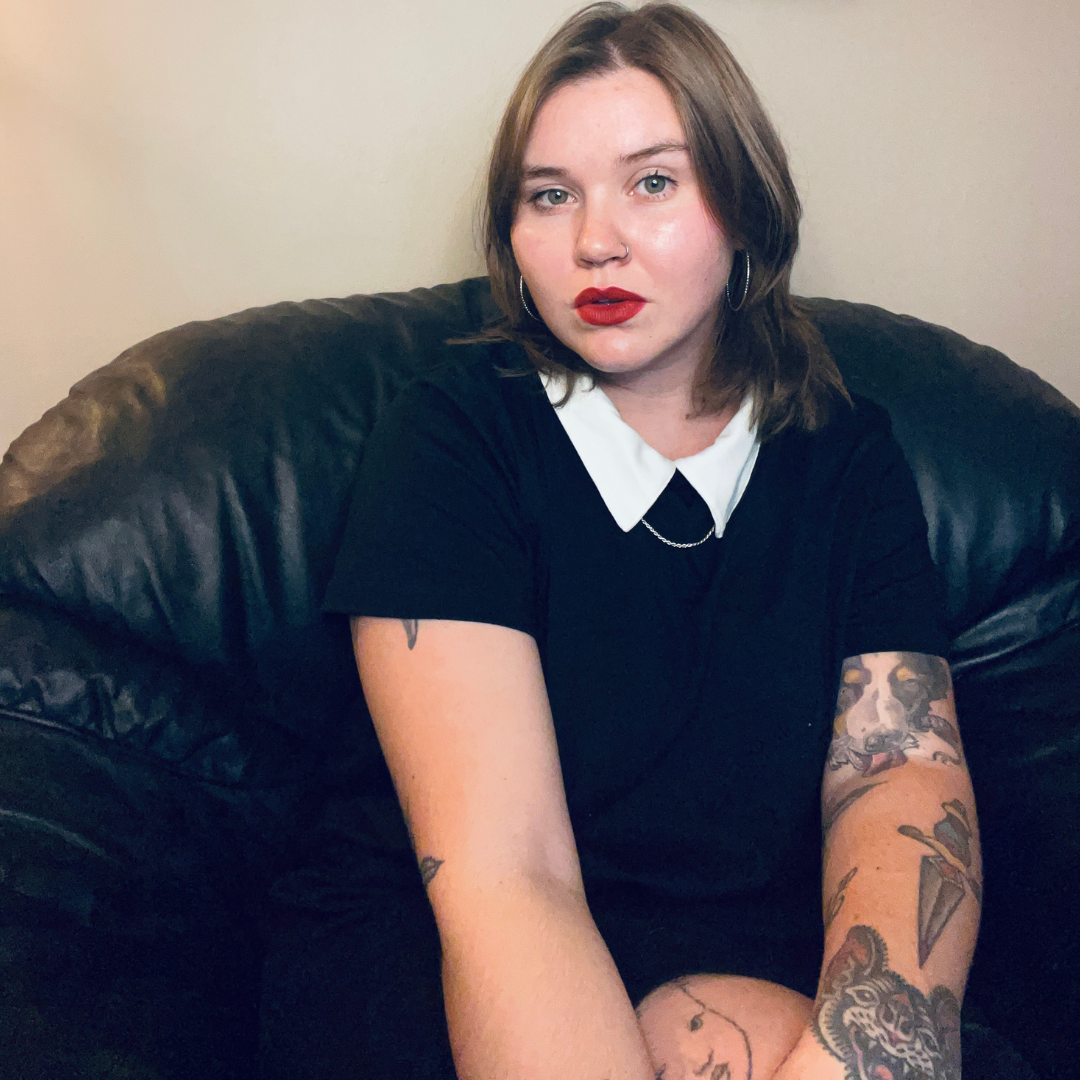 Dale Swampy , Mount Royal University (Osaw Kihew)
Finalist and $10,000 Jury Prize Recipient
The company name is Osaw Kihew. This is Cree for Golden Eagle. Pronunciation is O-Saw-Key-Eh-Oh. The owner is Indigenous and attends Mount Royal University. A compelling story that stuck with him was by the South Dakota Public Broadcasting where the missionaries taught Indigenous people to sew as a way of giving back for the near genocide of the Bison. The Bison robe is used as a sign of respect. In the past, lodge men (priest) asked for a bison robe as a sacrifice or offering for prayers to be answered (like giving money at church). Later, the star blanket was adopted by residential schools, and after was taught in prisons, where I learned. The blankets are handmade by Indigenous people and others as well. I have sold 60 blankets. I want to grow and employ other Indigenous sewers that contribute to the healing with each blanket.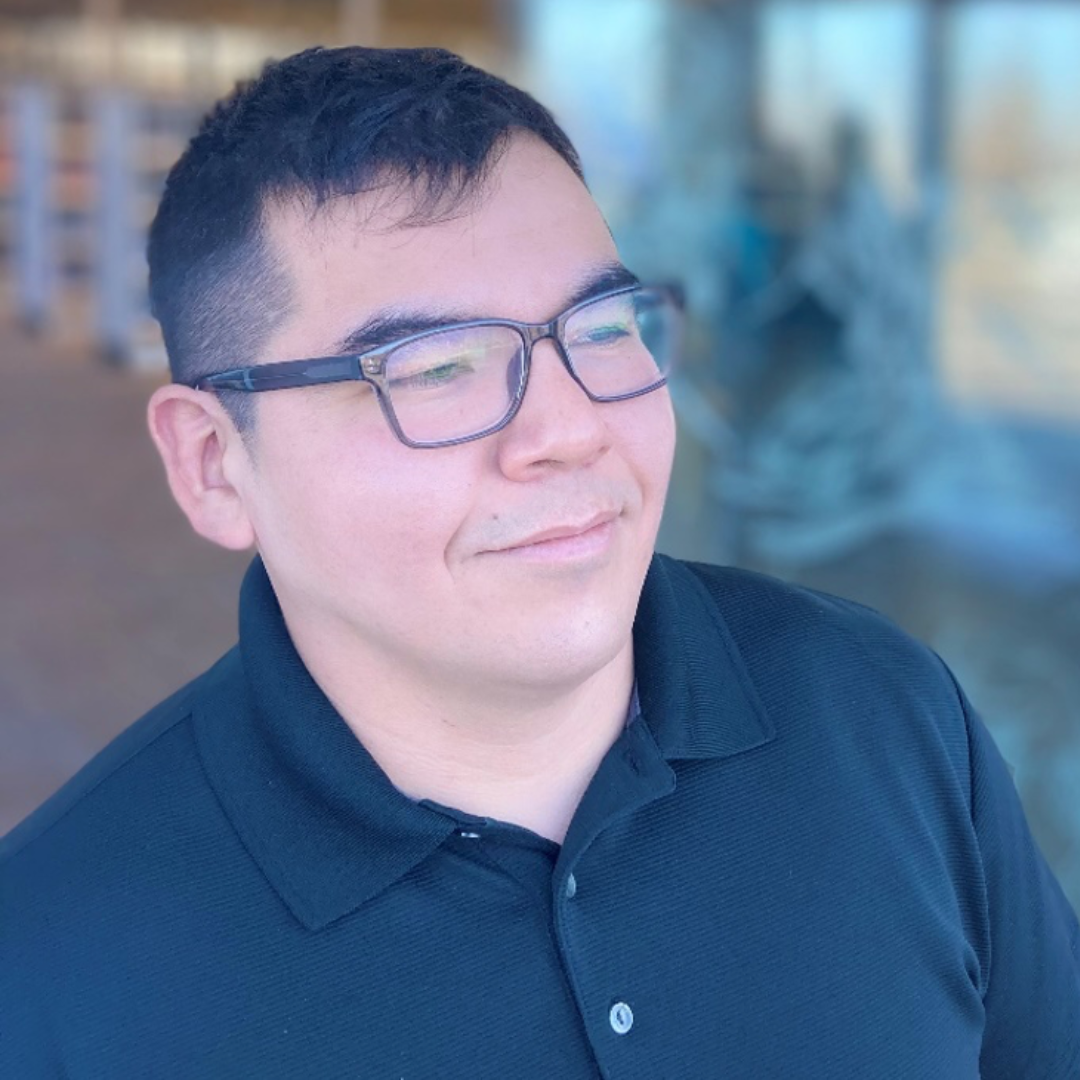 Ghalia Aamer , University of Alberta (TalkMaze)
Finalist and $10,000 Audience Choice Prize Recipient
Did you know that over 73% of people are afraid of public speaking? Yet, oral communication is the top skill employers are looking for and 73.4% want a candidate with strong written skills. As a result, those who do get access to communications training can set themselves apart for a lifetime. Those who do not get access get left behind. At TalkMaze, we're on a mission to implement public speaking and debate programs in schools globally to bridge the gap.Our Founder, Ghalia Aamer, overcame shyness through debate only to realize that less than 15% of schools around her even offered such programs. Most students do not currently get to build these important skills. Ghalia is now working with a team of 20+ to build a scalable and sustainable model to bring speech and debate coaching to students globally using a virtual platform.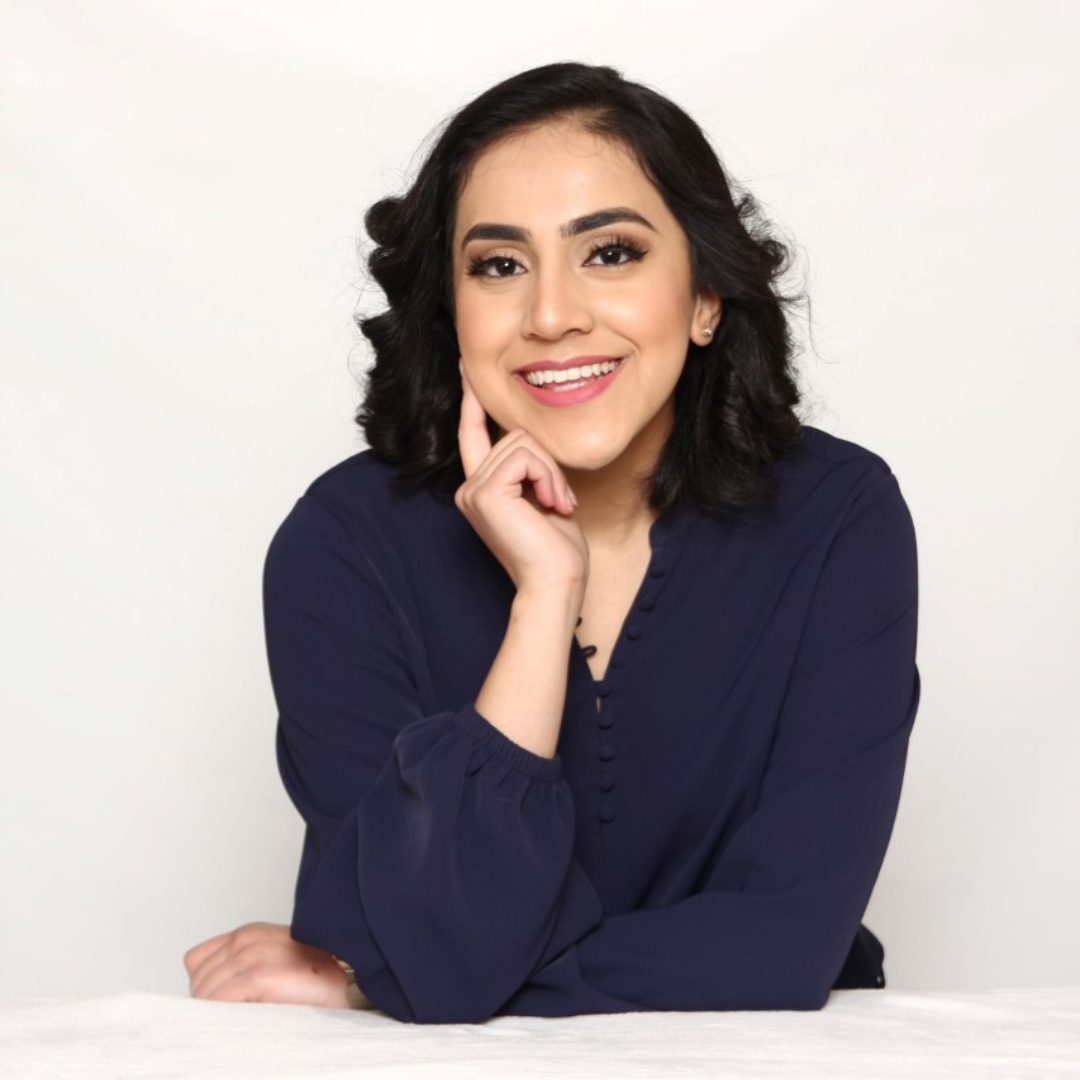 Madelaine Robillard, University of Calgary (Silver Wolf Clinical Services)
Finalist
Upon entering the field of social work, I noticed a need in the social services sector to foster sustainability and decreased burnout rates. I identified a personal responsibility to use my education, experience, and skills to try and assess/address this need in community. The services I offer are catered toward addressing various societal and personal injustices and inequities. Some of the offerings I provide are capacity building for mental health service providers through individual and group support, clinical supervision, workshops, various supports and services for agencies for staff wellness and capacity building, and cultural support in navigating decolonization initiatives in agencies or in one's own practice. Services are tailored to the individual/agency's needs. The services I provide utilize traditional Indigenous practices, mindfulness, and expressive arts. While my practice is conversational, I aim to support individuals to express themselves authentically. This is done by providing opportunities to reflect and work through challenges in a more heart-based and spirit-based way.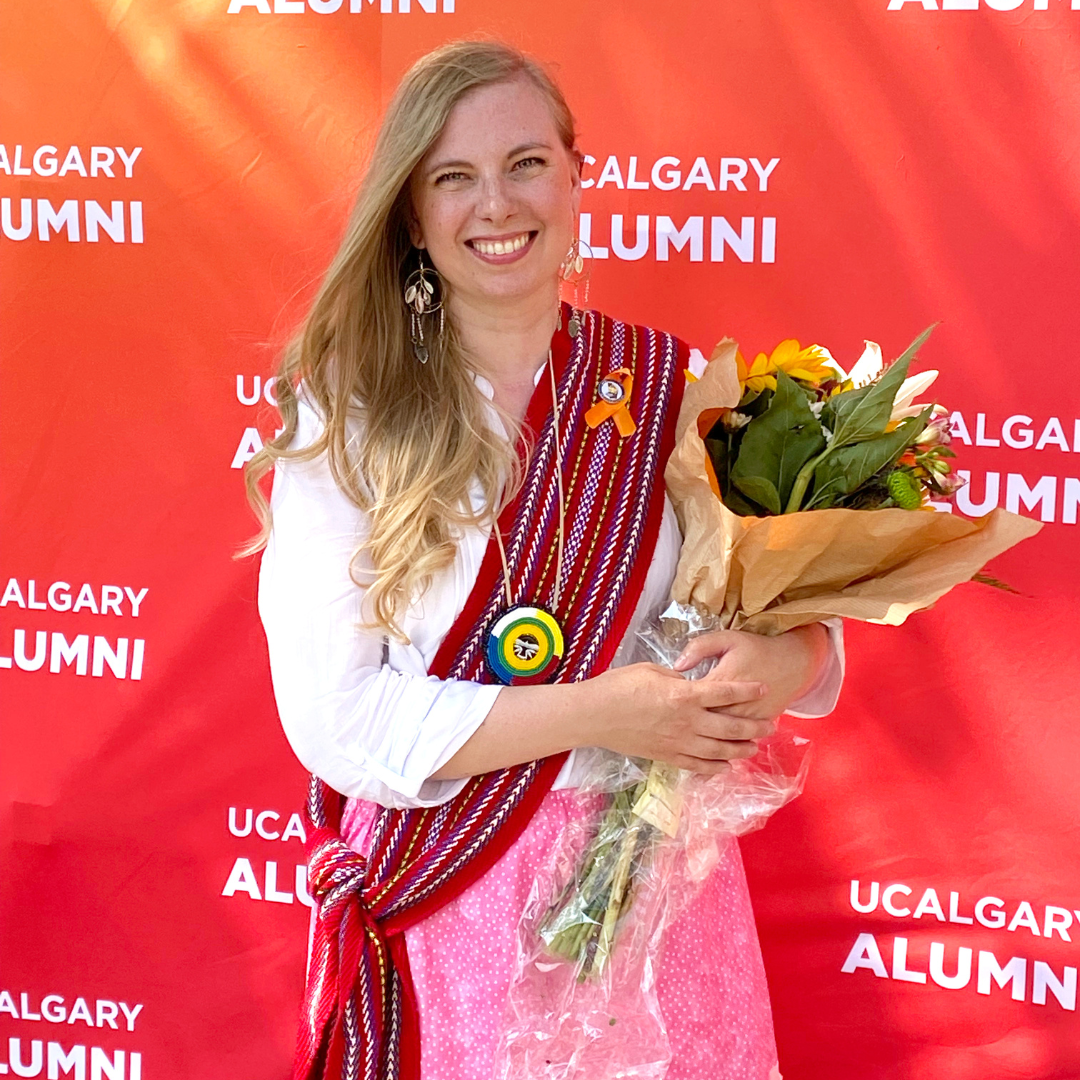 Julia Imanoff, University of Calgary (The Family Nurse)
Finalist
The Family Nurse is an accessible community-based support for parents who are burnt out, overwhelmed, and struggling. The pandemic has brought to light the ever-growing demands on parents and the increasing mental strain they face. The Family Nurse provides virtual/in-person one-on-one counselling and group programs to address the three most common challenges in parenthood: sleep, relationships, and mental health/wellbeing. Our mission is to alleviate parental stress, anxiety, and burnout to improve family function, health, and well-being by addressing these challenges head-on. By building a community-based service provided by registered nurses, we hope to improve employment options that keep nurses in the profession, enable them to support their communities, and be able to adapt our offerings to communities across the country. The hope is that by supporting parents through these challenges, we will increase parental confidence and capacity, and positively affect family relationships now, and for generations to come.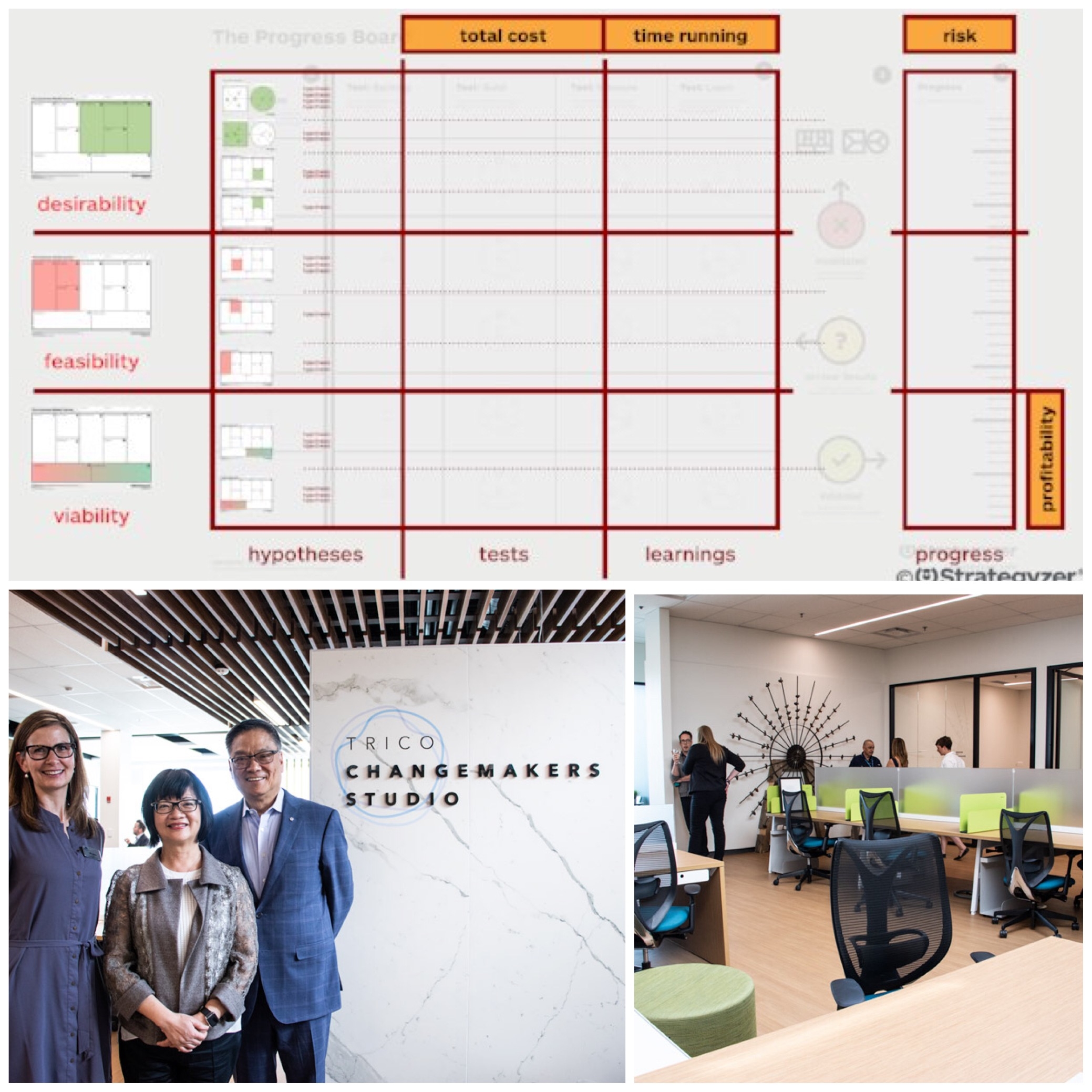 Kristy Wong, University of Calgary (FloraGreen)
Finalist
Every day, florists, floral designers, their customers, and many others are exposed to floral foam – a compound known to be toxic, carcinogenic, and non-biodegradable. Floragreen is a safer, healthier, and more sustainable soil-based solution with the same versatility – and none of the disadvantages. Our mission is to create a healthier and more sustainable alternative to floral foam, while respecting the needs of both the floral industry and the environment. Floragreen has the goal of reducing the use of floral foam around North America, creating a more environmentally responsible industry standard. Our plan is to use a blend of natural, organic materials to offer the same stable properties – without the health risks. Created for florists, floral designers, and others who are aware of the waste and risks created by the use of floral foam, Floragreen represents a step towards a fully sustainable future.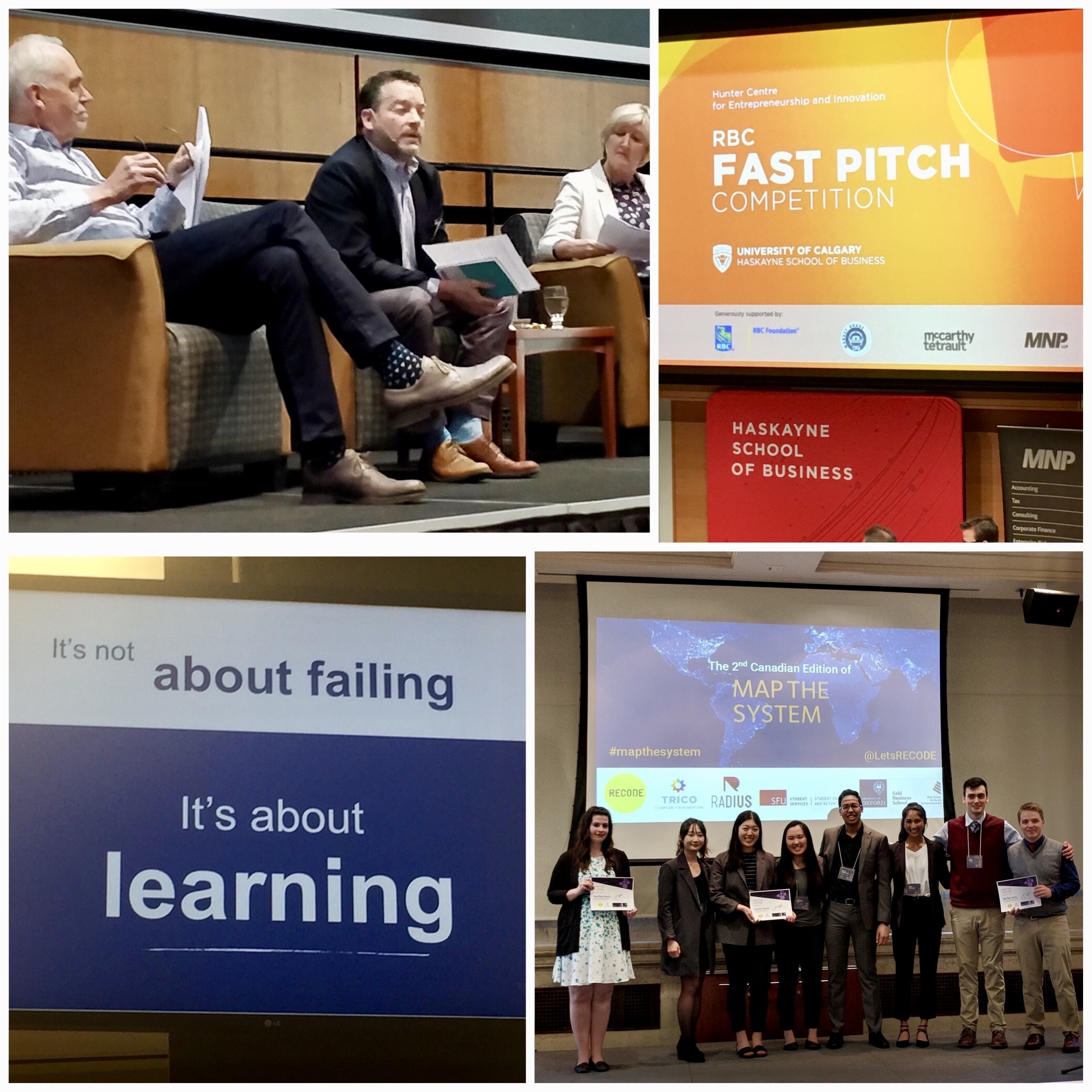 Awards that are Trying to Change a Conversation: 
The NU Awards joins a growing line of Trico Awards that celebrate best practice in Canadian social entrepreneurship. "But what is best practice," You might ask?
Well, it is more art than science. According to a previous TCF Blog post, we celebrate social enterprises that "are innovative and ingenious blends of the social and the entrepreneurial that fully harness the power of business models to address a gap in society (i.e. an imbalance of power consistently marginalizing one group or individual so as to cause exclusion, suffering, or dehumanization."
Here's a bit of context from the Trico Foundation's Executive Director, Daniel Overall:
"In our decade-long study of social entrepreneurship, we have learned that there are really many conversations within this space: 'How do we generate revenues to serve a social purpose? How do we spend profits to serve a social purpose?' 'How do we hire and conduct other business operations that serve a social purpose?' And many more. We have noticed a question that is often neglected but has incredible potential is 'How can we fully harness the power of business models to address the power dynamics that hold social problems in place?' It's a conversation that needs to happen, one where Canada can be a leader."
For student social entrepreneurs, the context is similar. Patrick Chiu, Board Chair of the NU Community Board, notes:
"Best practice in student social entrepreneurship is all about getting creative in the way you approach business models for social impact and making the most of where you are at. We see the common business models like "buy one, give one" or profit donations a lot. We think these are great ideas and understand that this is often what students are exposed to in their classes.

 

We are most intrigued by models that take a radically different approach to social entrepreneurship; tapping into business models to solve social problems. Some students may start with a more traditional social impact model but have the creative thinking that seeds a different type of future for social impact.

 

We found that the student social entrepreneurs that completed the Trico Blender Canvas found it to be helpful in truly understanding the social enterprise space. This just enforces the idea of introducing them into the ecosystem and get these new social entrepreneurs exposed to our world."
2022 NU Alberta Award Recipients
We are thrilled to celebrate the recipients of the NU Community Board Alberta Awards for Outstanding Student Social Entrepreneurship.
Kira Dunlop, Athabasca University (Boring Little Girls Club) $10,000 Jury Prize
 Dale Swampy , Mount Royal University (Osaw Kihew) $10,000 Jury Prize
Ghalia Aamer , University of Alberta (TalkMaze) $10,000 Audience Choice Prize
A big thank you goes out to all the finalists for submitting quality applications, attending our event, and for the amazing work you are all doing in the community. We appreciate each of you!
NU National Awards 2022
Applications open in August for the NU Community Board National Awards for Outstanding Student Social Entrepreneurship! We are looking forward to celebrating the best practices and outstanding achievements of students across Canada. There are two awards, each of $25,000.00. Stay tuned for more details to come!
NU Board
Created by the Trico Charitable Foundation, the NU Community Board is facilitated by young Canadian leaders for young Canadian leaders. Our goal is to support emerging social impact leaders in the work of closing gaps in society, through a series of grants and awards. As a Board, we are thrilled and inspired to see increased support for emerging changemakers and social entrepreneurs. As the social impact ecosystem matures, these people will grow into leaders that empower their communities and future generations. This truly embodies the Chiu family philosophy of "Doing well by doing good."