12/11/2015
Recipients Generate Millions in Market Revenue While Serving Social Needs     
Calgary, November 12, 2015— Created by the Trico Charitable Foundation in 2011, the biennial Social EnterPrize celebrates Canadian social enterprises that demonstrate best practices, impact and innovation. Social enterprises are organizations, for-profit or not-for-profit, that blend financial success and social impact by using markets to solve social problems.
The 2015 Social EnterPrize Recipients (listed alphabetically):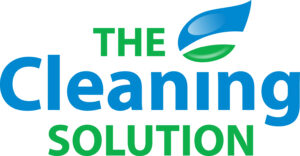 The Cleaning Solution: A non-profit social enterprise based out of Vancouver, British Columbia, this contract cleaning company is dedicated to providing supportive, quality employment to people living with mental illness. It has grown from three employees and $14,000 in revenue in 2004 to 75 employees and $1.2M in revenue in 2014. The Cleaning Solution pays their employees $2 an hour above the cleaning industry average and in 2014 had year-over-year retention of 80% for employees and 100% for clients; industry leading on both counts. They are active on the environmental front (e.g. using environmentally sustainable products and participating in Climate Smart), engaged with their industry (e.g. member of the BC Cleaning Contractors Association), and active in supporting the social impact community (e.g. members of the Social Enterprise Leadership League of Vancouver).
Women In Need Society of Calgary (WINS): A non-profit social enterprise based out of Calgary, Alberta, its thrift stores have been fixtures in all four quadrants of Calgary for over 20 years. Initially established to provide a dignified place for women in crisis to find affordable clothing, housewares, and furniture, today their stores serve Calgarians at all socio-economic levels. In 2014, WINS' thrift stores generated $3.3M in thrift revenue and funded 80% of their community programs. The stores also partner with local organizations to provide entry level employment opportunities for individuals new to Canada, individuals needing work experience, and individuals struggling to find employment elsewhere. In addition to their four thrift stores, they have developed a free goods referral program, recycling services and six family resource centres. To date WINS has served 7,112 adults and 5,050 children, connecting them to over 7,562 services.
Each of the 2015 Social EnterPrize recipients receives:
$50,000 prize money;
$5,000 in consulting services from the Business Development Bank of Canada (BDC);
A video profile;
An in-depth a case study undertaken by a Canadian post-secondary institution;
Paid airfare, accommodation, and registration enabling three team members to attend the 2015 Social Finance Forum.
The awards were formally presented during a luncheon on November 12, 2015 at the Social Finance Forum (SFF). The SFF occurs in Toronto and is hosted by the MaRS Centre for Impact Investing.
"We are so grateful to be the recipient of a 2015 Social EnterPrize from Trico Charitable Foundation. This funding along with the resources provided will help WINS make necessary investments moving us closer to our goal of becoming entirely self-sustaining through our social enterprise", Laura Dickson, Executive Director, WINS.
"In the service industry, the success of your business depends on the performance of the people providing the service. Our employees are committed to providing excellent service to our clients to improve the health and appearance of their workplaces. Winning the Social EnterPrize demonstrates the enormous contribution that people living with mental illness bring to the workplace", Shaugn Schwartz, Executive Director,  The Cleaning Solution.
About Trico Charitable Foundation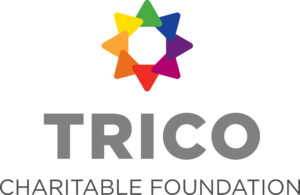 Established in 2008, the Trico Charitable Foundation seeks to promote innovation and capacity in social entrepreneurship in the Canadian context. We do this through our support of Enterprising Non-Profits Alberta and Canada, our biennial Social EnterPrize Awards, grants and partnerships.
About the MaRS Centre for Impact Investing

The Centre for Impact Investing is a social finance hub and project incubator that acts as a neutral collaboration space for all sectors – government, community and private—to strengthen our collective ability to mobilize private capital for public good. The Centre provides supports to high-potential for-profit, not-for-profit and cooperative social enterprises to a greater stage of investment readiness, helping them attract financing to scale their impact through the Impact8 Program and the SVX platform.
About BDC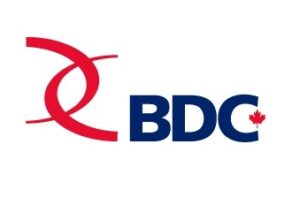 Canada's business development bank, BDC, puts entrepreneurs first. With almost 2,000 employees and more than 100 business centres across the country, BDC offers loans, consulting services, growth, and business transition capital, securitization, as well as venture capital to more than 30,000 small and medium-sized companies. Their success is vital to Canada's economic prosperity. To learn more, please visit www.bdc.ca.
For more information contact: Dan Overall, Trico Charitable Foundation, (403) 483-0996 (smart phone) or [email protected].
-30-