A meal of crickets in a mushroom block dwelling…the future?
A cul-­de­‐sac in Calgary will become an outdoor gallery for a large-­scale structure made from mushrooms this September as part of the annual smash-up of art, science and engineering called Beakerhead. The blocks, made from mushroom spores and agricultural waste, are the brainchild of an entrepreneur who wanted to build packaging
materials out of compostable materials rather than foam or plastic.
The mushroom blocks are one of five 'Beakerhead for a Better World" will be part of the Beakerhead experience this September through a partnership with the Trico Charitable Foundation. The experiences will highlight how smash-ups of art, science, and engineering can help solve some of the world's greatest challenges, including reimagining food (cooking classes involving cricket flour); reimagining clothing (workshops on air purifying body suits); reimagining energy (homemade solar harnessing devices) and even reimagining the iconic example of ingenuity, the light bulb (installations using light bulbs with a lifespan of several decades).
"Engineering and art have deeply related traits that make them perfect tools for reimaging how our world works.  We believe that art and engineering can change the world, and through Beakerhead, Calgarians will experience five powerful examples.  We hope these stories inspire our city to create their own solutions, combining art, engineering and social entrepreneurship for a better world," says Wayne Chiu, Executive Chair of the Trico Charitable Foundation. The Trico Charitable Foundation provokes innovation and builds capacity in social entrepreneurship.
"Human ingenuity requires the use of all your skills– both creative and technical. That's what Beakerhead is all
about. As a registered educational charity, we're keen to partner with the Trico Charitable Foundation to show
how these skills can be focused on making the world a better place," said Mary Anne Moser, president and co-­‐founder of Beakerhead Creative Society.
Beakerhead is a year-­‐round initiative that culminates every September
in five days

of engineered works of art and interactive experiences, turning Calgary into a playground for new ideas that bring art and entertainment together with science and engineering. Everyone is welcome, and the majority of events are free.
The third annual Beakerhead will run September 16-­‐20, 2015. The 2015 program highlights will be announced
on June 10, 2015.
Contact: Michelle Htun-Kay, +1­‐403­‐971­‐5180 or michelle@beakerhead.com
THE FIVE PROJECTS SUPPORTED BY TRICO CHARITABLE FOUNDATION:
The following five installations will be presented at Beakerhead 2015 through the partnership with the Trico
Charitable Foundation: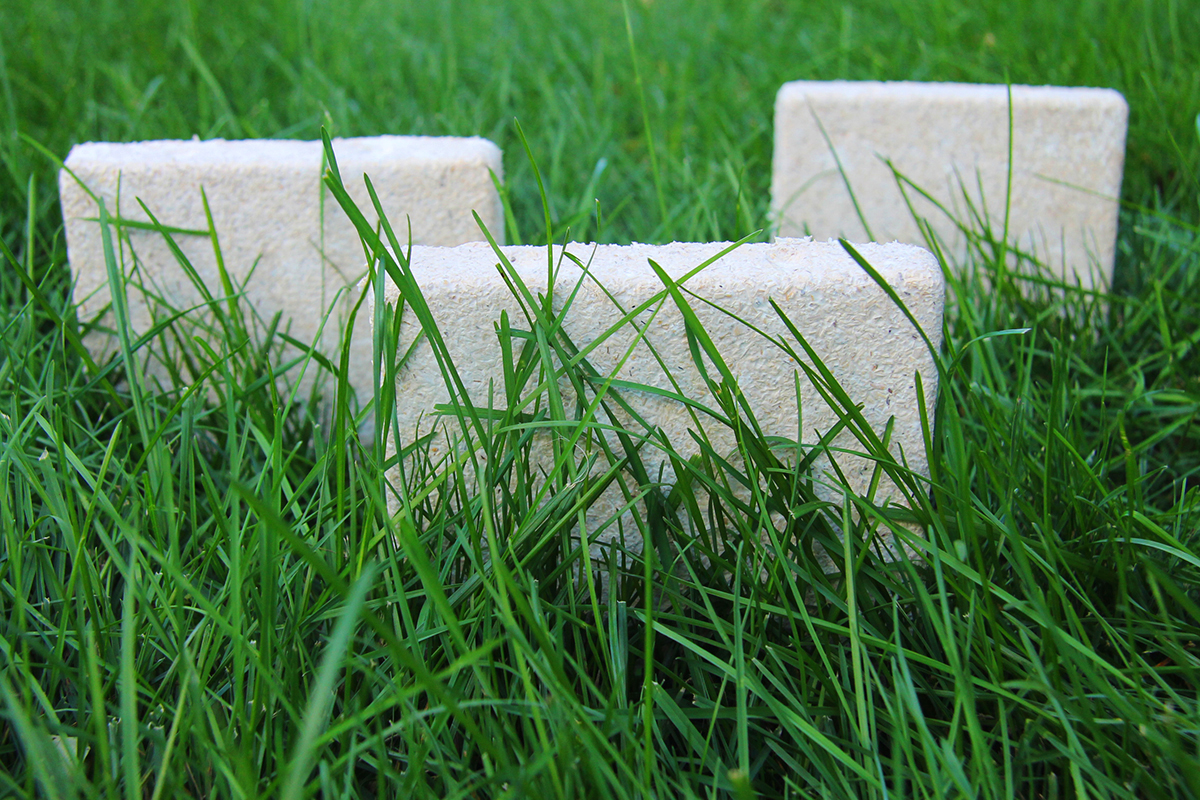 1. Mushroom Blocks®: Architects and artists have been invited to submit proposals of what they would build using 10,000 fungi bricks made by Ecovative Design, the creators of the organic mushroom blocks. As of release date, a short-­‐list of entrants has been selected, and on June 10th the selected architecture/artist group will be announced. The temporary art installation will be in the Kensington district of Calgary from September 16–20, and during this time the creators of this biomaterials and the winning design group will visit with select junior high, senior high, and post secondary students to
introduce students to art, science, and engineering of their business. Ecovative is one of Fast Company's  2015 "World's Top 10 Most Innovative Companies Dedicated To Social Good", a Forbes 2015 top "30 Under 30 Reinventing Manufacturing In A Greener, Tech-Savvier World", and winner of the 2013 Buckminster Fuller Challenge. They opened their second manufacturing facility in 2015 and have raised over $14 million in equity capital.

2. Harness the Sun: C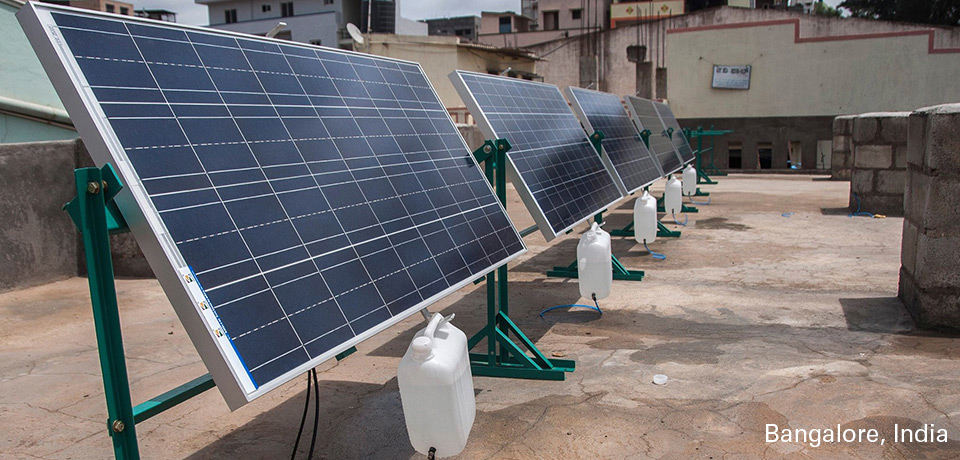 algarian Eden Full, inventor and founder of SunSaluter, returns to her home turf to help Calgarians learn to build their own personal solar energy sources. In addition to public workshops, Eden will work with over 650 students across Calgary and surrounding communities in schoolyard-based workshops about renewable energy, solar power, water filtration, and human ingenuity.Eden has been honoured by the organizations like the Postcode Lottery Green Challenge, Westly Foundation and Mashable/UN Foundation's Startups for Social Good Challenge and is an Ashoka Young Social Entrepreneur of the Year.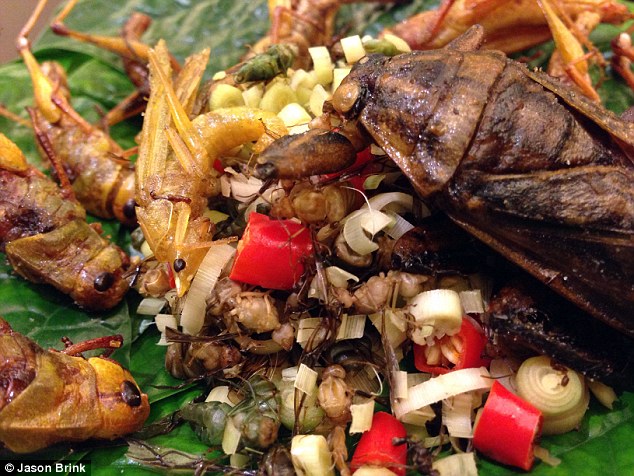 3. Cooking with Crickets: Robert Nathan Allan of Aspire Food Group are international experts at the forefront of the crickets-for-food movement. Partnering up with the Cookbook Company, City Palate and Slow Food Calgary, cooking classes and talks will teach the public about cricket powder/flour, its multiple uses, the nutritional value and the potential global and environmental impact of shifting to this more sustainable protein source. Winners of the Hult Prize, receiving $1 Million in seed capital, as well as mentorship and advice from the international business community. They come from McGill University – and are the 1st Canadians to win the Hult Prize. They started in 2013 and already established in three markets: Mexico, Ghana and the United States.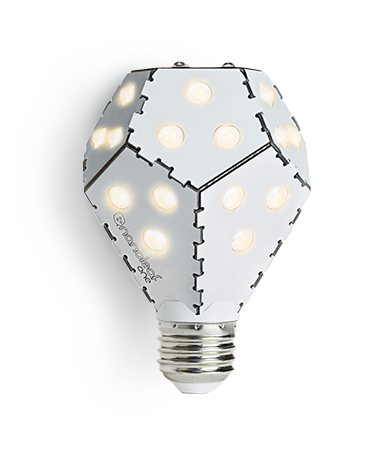 4. Illuminating the Future: Over 100 Nanoleaf light bulbs, the world's most efficient light bulb with a lifespan of between 27 and 40 years, will create a pop-up, temporary lounge space at Beakerhead's ultimate dining experience, called the Gorgeous Molecule.
In Nanoleaf's own words: "Our bulbs are not only the most energy efficient in the world, they have looks that start conversations —not stop them — so being responsible and being fun are no longer mutually exclusive. An origami art looking crosshatch between science fiction and avant-garde, with just the right mix of design and technology."
They are a MaRS client. Their Kickstarter campaign sought $20,000 but raised $250,000. Winner of two 2015 Red Dot awards' excellence in design awards.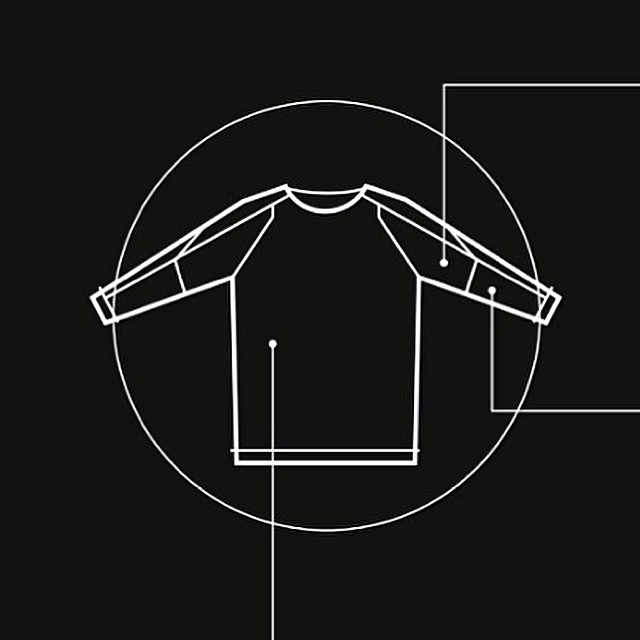 5. Problem-solving Clothing: Dutch textiles innovator and fashion designer Borre Akkersdijk is known for a novel kind of work suit called the BB Suit – one that purifies air around it. During Beakerhead, the general public will get to experience the BB Suit roaming around public spaces in Calgary. Borre will also lead concept design workshops for engineers and designers to create clothing ideas that solve problems for the wearer or the world around them. Featured in Bejiing Design Week exhibition showcasing the opportunities of future clothing to contribute to the wellbeing of people living in polluted urban environments. Referred to by Fast Company as Clothing 2.0. "When you have a software designer at his computer and there is a knitting machine behind him, you get unexpected crossovers", Borre Akkersdijk.
ABOUT  TRICO CHARITABLE FOUNDATION
Established in 2008, the Trico Charitable Foundation seeks to promote innovation and capacity in social entrepreneurship in the Canadian context. It does this through a support program called Enterprising Non Profits Canada, the biennial Social EnterPrize Awards, grants and partnerships. In 2013, Trico brought the Social Enterprise World Forum to Canada, and continues to learn from the global field with the addition of its UK office.