[box] The Investment Readiness Program was created by the Government of Canada. As the Government of Canada explains: "The Investment Readiness Program (IRP) is a 2-year $50 million pilot program designed to help advance Social Innovation and Social Finance (SI/SF) in Canada by building on existing supports to help catalyze community-led solutions to persistent social and environmental challenges. The pilot will provide a learning opportunity to inform future direction on how best to support and mobilize the social finance sector." Learn more here.
This blog series by the Trico Charitable Foundation spotlights successful grant recipients of the first IRP round of grants who reside in Alberta or have received the Social EnterPrize. The goal of this series is to help inspire, inform, and nurture the ability of social entrepreneurship to close the gaps in Canadian society.  [/box]
coRISE is a social enterprise in Calgary that upcycles excess food to create nutritious snacks, and then contributes proceeds from that venture  to support mental health programs through pet companionship. coRISE's Founder and CEO, Sophia Tang, explains that they use ingredients that are at the end of their life cycle but cannot be donated to charities, and then upcycles them to become stable ingredients that can be used again. Sophia started coRISE at the end of 2019 and officially incorporated in January of 2020.
Sophia was a part of the Momentum incubator, specifically the social enterprise stream called the Thrive program. One of her cohorts told Sophia about the IRP Program and she went to a seminar at Innovate Calgary to learn more. coRISE is looking to use their IRP funding to engage food scientists to  research more environmentally efficient ways to stabilize food waste through dehydration and other methods. Sophia explains:
"Typically when food spoils, it is due to the moisture content. Dehydration is centuries old and some of the methods are out dated and are not energy efficient at all. I am hoping to find a more sustainable and eco-friendly alternative."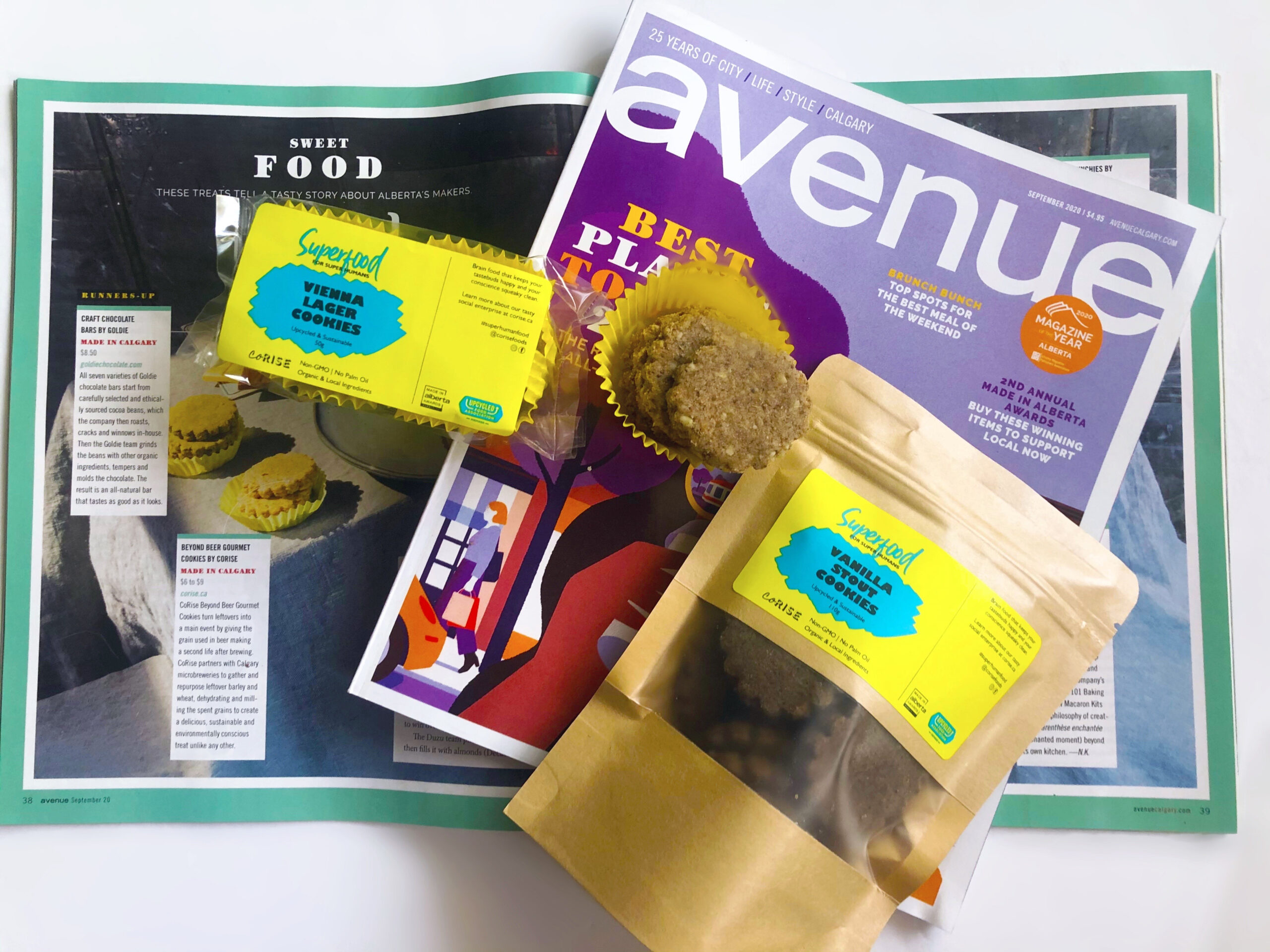 coRISE also supports mental health programs, charities, and pet companionship programs that assist pet and therapy animals to alleviate stress, anxiety, depression, feelings of loneliness and social isolation for people in the community.
"My social impact goals are to help people that have mental illness, like myself, and social isolation; like my dad, who is a senior; through pet companionship." says Sophia, "Ultimately, that's my social program. But in doing so, I have to be successful at reducing food waste. I also want people to be more aware of the food waste issues out there."
Looking to the future, Sophia's goal is to partner with regional food access programs to increase food security for vulnerable groups. She would also love to have different hubs of coRISE's throughout Alberta. Sophia is empowering people to start their own social enterprises:
"Even though you are addressing one problem, maybe there are different issues that are offset of that, which you can also address. The list goes on and your social impact doesn't have to stop at one thing. It can go so much further. I challenge people to think a little bit differently when they are addressing a problem-what else can you do because of that?"