"I was surprised and grateful to find an incredible entrepreneurship community in Vancouver, so transparent and willing to help everyone, without any personal gains." -Jorge Hoyos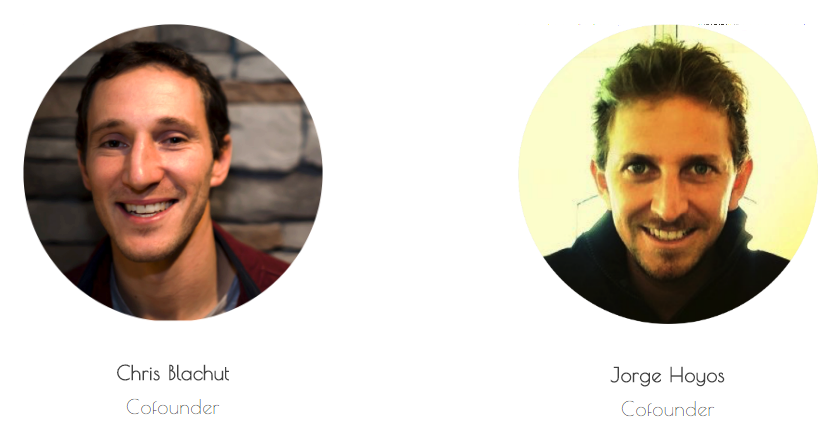 A duo of extremely ambitious and determined entrepreneurs are looking to make a buzz in entomophagy (human consumption of insects as food). Jorge Hoyos and Chris Blachut have been working on their social venture Heilu for almost a year. The venture seeks challenging conventional food industry, which can be wasteful and unsustainable by providing daring, environmentally friendly, and healthy food products. Co-Founder Jorge elaborates on Heilu's vision:
"We believe in a world where everyone can eat nutritiously without harming the planet or our wallets. Heilu is a solution to the conscious consumer's animal protein dilemma. Other sources of animal protein are unsustainable, unnatural, unethical, and/or unaffordable; Heilu removes the un's."
Both Jorge and Chris are successful business owners and have differing, however, complimentary backgrounds to each other. Jorge is a mechanical engineer currently taking his MBA at Simon Fraser University (SFU) and owns a successful manufacturing company in Mexico. Chris founded a profitable fruit export company, completed his business degree at the University of Toronto, and is now part owner of Squamish, BC's Adventure Inn. The pair met at Procter and Gamble at their Latin American headquarters in Panama.
"I started looking at the business problems of my manufacturing company and realized I needed a business background. I decided to get my MBA and thought it would be a perfect fit to my engineering background", says Jorge. "I also wanted to start other businesses and the financial, marketing, and entrepreneurship tools I'm learning through the MBA program are extremely valuable."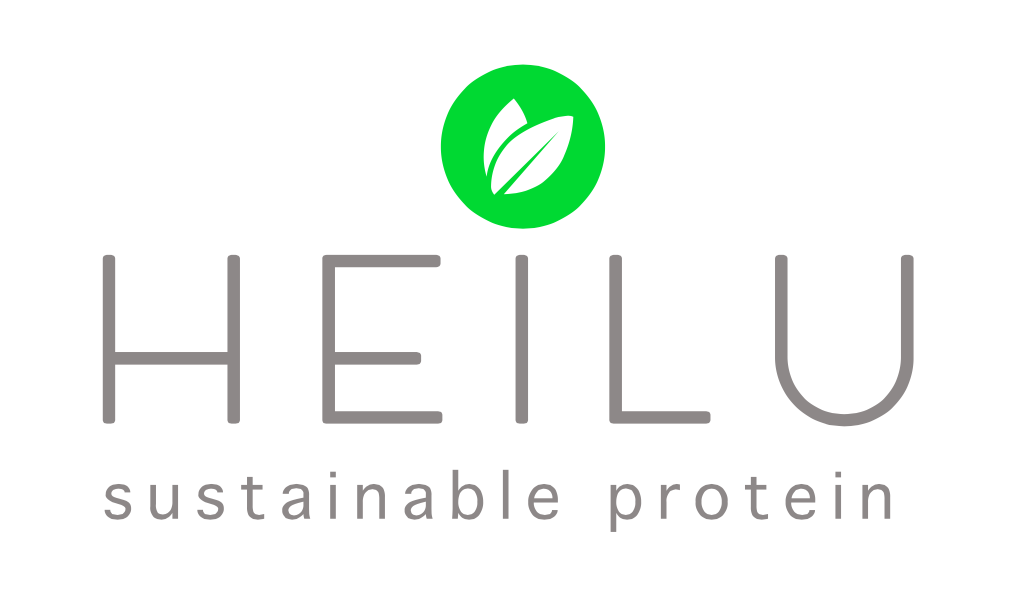 After Jorge's realization, he started talking with Chris about getting into the Canada-Mexico import/export business and brainstorming on products. They liked the idea of frozen avocados, but wanted something more interesting. Chris then mentioned an article he'd seen on insect-based foods. Explains Jorge:
"I am from Mexico and a lot of indigenous people eat insects there. It's normal, and there is an existing industry and supply that we could potentially get into for exporting to Canada. As we pursued this idea and talked with experts in the industry, Chris came across the insect Hermetia illucens. Some companies were just starting to raise it for animal feed, including one, Enterra, that's based here in BC. We were amazed by the incredibly sustainable way it is produced and found it had an exceptional nutritional value, and started wondering why it couldn't be fed to humans directly instead of just to the animals we eat. We got a sample, tasted it, and were sold. Chris and I decided to pursue this insect for our company."
As a student at SFU, Jorge has been working with RADIUS on Heilu. RADIUS (RADical Ideas, Useful to Society) is a social innovation lab and venture incubator based at the Beedie School of Business, Simon Fraser University. The incubator provides Jorge and Chris with mentorship and advice for their venture:
"Right now our venture is pre-revenue, pre-operations so we are not having any qualitative impact yet. In terms of assessing productivity, with the help of RADIUS we have created metrics with plans, milestones and goals which we are following. It has been very helpful because starting your own venture can be tricky on how to prioritize."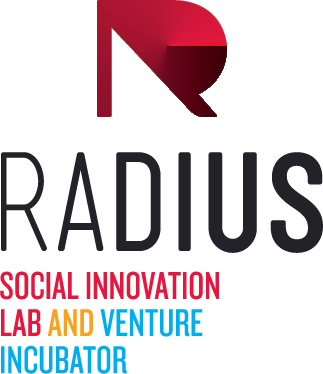 Currently, Heilu is working with Health Canada to get regulatory approval for their product.
"That is the top priority for the next several months", Jorge explains.
Jorge and Chris are also deliberating about their business model. They want to become a for-profit venture; however, they want to do something good for the community over and above the direct impact of their venture:
"We are thinking of donating some of the insect powder to individuals in need. However, there is no strategy or plan as of yet. We thought of this idea by researching other companies who are doing the same thing as us."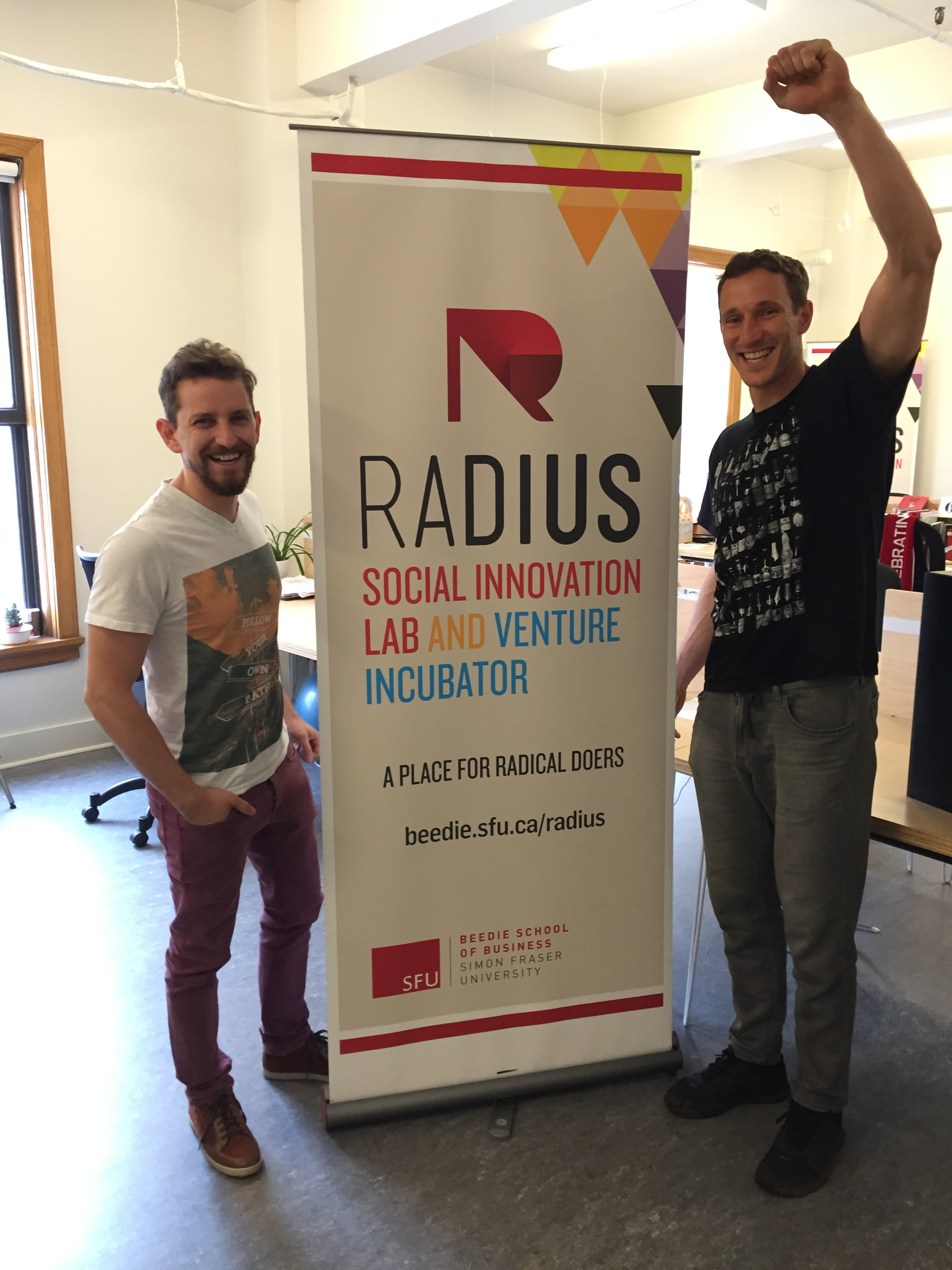 Heilu is an example of how the development of student social ventures doesn't always follow a linear path. Here a student sought an MBA to enhance his manufacturing company and was inspired to partner with a colleague to address food security. Fortunately, support systems and tools exist that can help students whenever they are inspired to solve a social problem.  While Jorge says RADIUS was a huge help in formalizing their plans, he also valued tapping into a wide range of resources that are available to students and other social entrepreneurs looking to start up their own social venture:
 "We have been using business model canvas, value proposition canvas, lean startup and other program manager tools."
[box] A New Chapter of Storytelling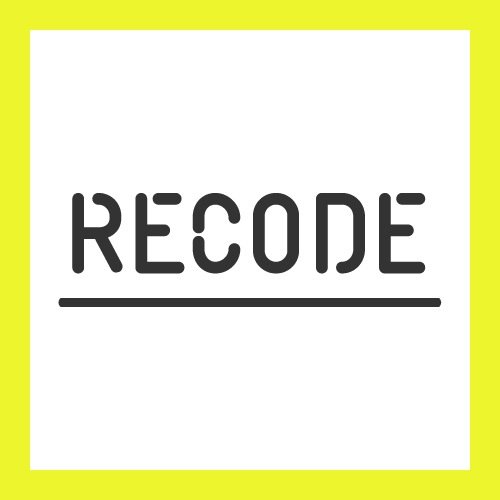 Increasingly, we are seeing that some of the greatest advances in social entrepreneurship and social innovation are coming from students. These stories are being lived, but they are rarely told. As a result, RECODE and the Trico Charitable Foundation are collaborating to survey and interview leading examples of Canadian post-secondary students who are developing social enterprises (for profit or not for profit).
This work seeks to build on RECODE's survey activities with Emory University in Atlanta, and the insights from the Scaled Purpose and Mount Royal University report "Where to Begin: How Social Innovation is Emerging Across Canadian Campuses".
It is hoped this research will inform our efforts to help Canada's post-secondary institutions lead the way in supporting student social entrepreneurs and social innovators. But more than that, it will lead to a series of blogs capturing the students' journeys. These stories will "reveal how process and purpose can converge to power a new economy for social and ecological impact" and, hopefully, inspire and inform social entrepreneurs within and beyond our Universities.
Stay tuned for updates on RECODE and Trico Charitable Foundation.[/box]