On the evening of September 14th, 2017, 350 delegates and community leaders from across Canada gathered at the EconoUs conference where Trico Foundation was honoured to formally present our 2017 Social EnterPrize awards.
[box] Created by the Trico Charitable Foundation in 2011, the biennial Social EnterPrize celebrates and advances leadership and excellence in social entrepreneurship in Canada. Social enterprises are organizations, for-profit or not-for-profit, that blend the social and the entrepreneurial by using business models/markets to solve social problems. [/box]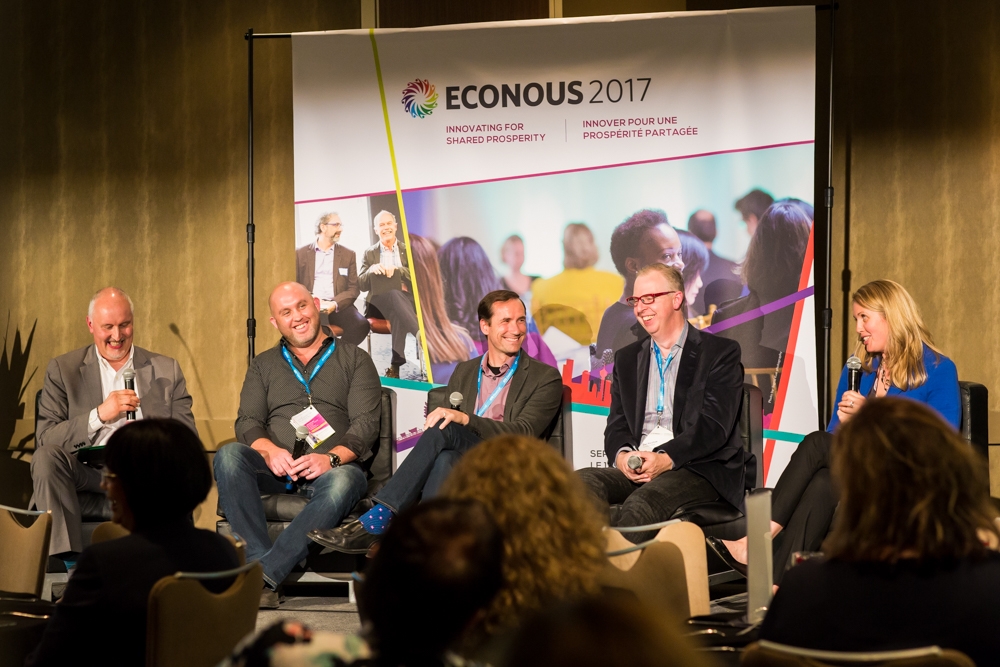 This year, we were proud to award Furniture Bank and Fogo Island Inn as the 2017 recipients! As a part of the celebration, we also hosted a panel called Doing Business Differently. Diane Hodgins, CFO, represented Fogo Island Inn and Dan Kershaw, Executive Director, represented Furniture Bank. The 2017 recipients were joined by two past recipients, Potluck Café and Catering, represented by its Executive Director, Colin Stansfield, and of Mission Possible, represented by its Executive Director, Matthew Smedley. The panel conversation covered a wide array of topics, including:
When to seize opportunities to diversify, whether it is new products or partners
Scaling
Leadership transitions
Measuring success
Economic nutrition labels
Profitability and
The song that best describes being a social entrepreneur.
You can access a video of the session here.
The Trico Foundation thanks our Social EnterPrize recipients, the attendees, and EconoUs and its many wonderful partners, for making the evening such a success.