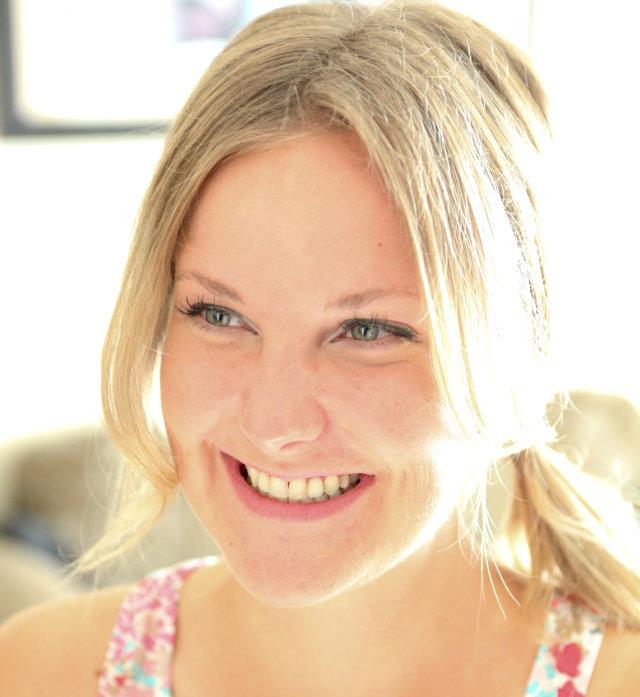 By Jasmine Retzer, Student, Mount Royal University
• The Calgary social enterprises profiled in this article will be the subject of SEWF tours on October 2, 2013. In total, 15 local organizations were toured. A special thanks to Thrive, who helped set up the tours.
• This article is part of an ongoing collaboration between the Trico Charitable Foundation and Mount Royal University.[/author_info] [/author]
It comes as no surprise that many of our daily actions impact the environment, from the products we use, to the food we eat, and the businesses we support. A conscious and active effort towards living our lives sustainably along with spending our dollars wisely is needed in order to better our planet's future.
With their green thinking caps firmly on, REAP and DIRTT are two Calgary businesses who are catapulting the city into a more sustainable and eco-innovative world.
REAP (Respect for Earth and All People) is a non-profit social network that connects locally owned and sustainably-operated businesses, who each share a deep concern for the greater well-being of the city, environment and planet. With over 100 members within the association, Reap helps to advance sustainable efforts amongst Calgary's businesses, while raising awareness on the positive impact of supporting local and living an eco-conscious lifestyle.
DIRTT (Doing It Right This Time) Environmental Solutions customizes and builds functional and adaptable interior spaces suited to clients' strategic and social needs.  Approaching sustainability from an environmental and long-term investment point of view, DIRTT builds eco-friendly, innovative and productive spaces within existing buildings as an alternative to conventional and toxic drywall construction.
DIRTT
Seven years ago, DIRTT looked at the world of construction and saw that it lagged in productivity and innovation. Many office spaces were generic and impersonal, often lacking in functionality, style and customizable options. Looking to flip conventional construction on its head and fashion a new brand of tailored prefab spaces, DIRTT set out to create sustainable architectural interiors that move businesses and existing spaces into the 21st century, and with much less environmental impact.
Their first step was creating software that gave clients the freedom and flexibility to design their own interiors that fit with their spatial and social needs. Developed by Ice Edge business solutions (DIRTT's in-house software company), ICE technology is a Java-based application that creates graphic and interactive environments in real time, allowing clients' to virtually envision and create what their interior space will look like.
"ICE software's genesis is the video game experience," says Julie Pithers of DIRTT. "The client can build and travel through their designs in 3D. As a client makes changes and additions, the software automatically updates the price and sends the information to the manufacturers to build."
Not only is this a rewarding experience for the client, but the software also significantly reduces product waste and lead-time which ties in brilliantly with their environmental mission.
According to Pithers, "Twenty-five percent in landfills is construction waste, we approach sustainability from two of the four R's, reduce and reuse and when all else fails recycle. The greenest building is an existing building."
From using locally made and non-toxic materials in their manufacturing process to office carpooling, DIRTT employees integrate eco-friendly principles inside and outside of work.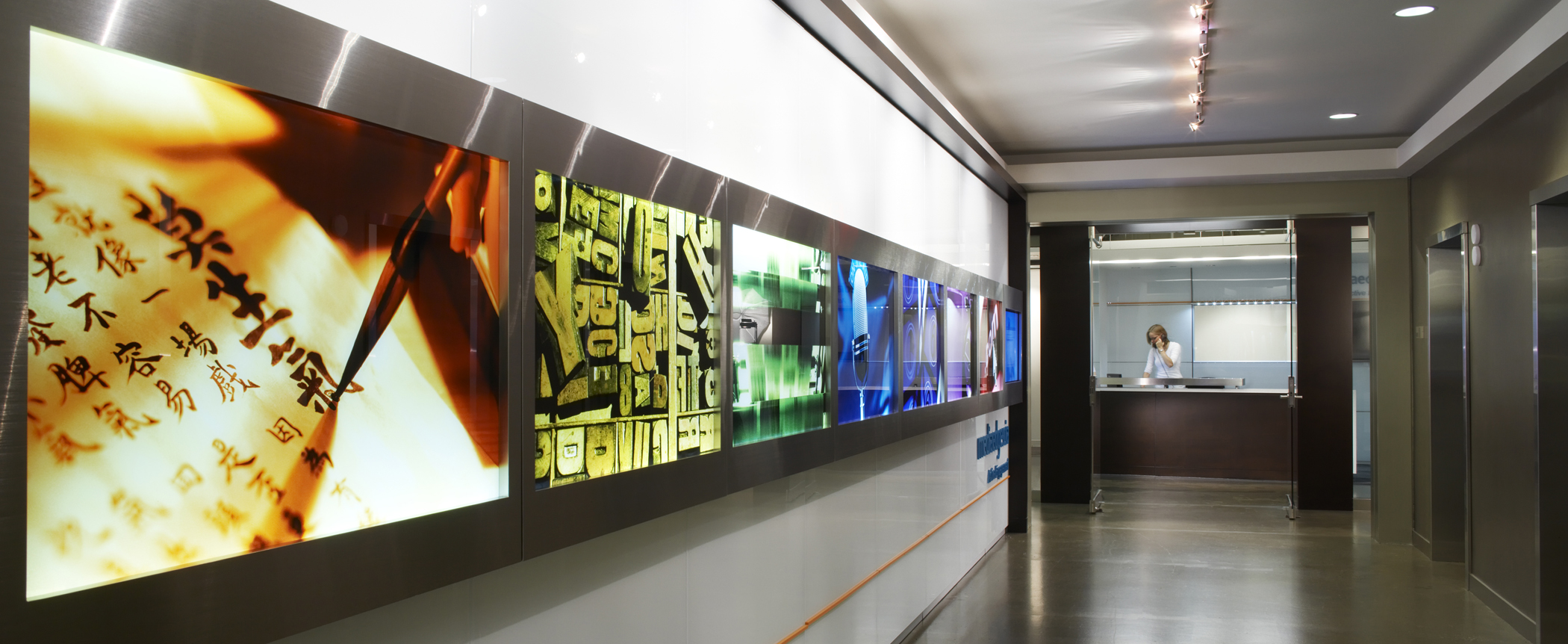 Apart from fulfilling their mission of creating clean, green and adaptable spaces, DIRTT's challenge is getting people on board with what they do. "We have taken the conventions of construction and completely turned them upside down. Typically you pay 70% for labour and 30% for the materials," explains Pithers, "for our designs there is much less labour involved and higher quality materials that you can work with and keep for a long time."
The other issue for them is that "people in Calgary don't see manufacturing as a long-term career," notes Jason Robinson. "We have to make sure that we build trust with our employees so they won't be in fear of losing their jobs and rather feel taken care of. Our philosophy is that the company is here for the people and not the other way around."
Hence within the walls of their 1970's red brick building, their interiors are built on an open concept, where hierarchal and closed door meetings are prohibited and on the fly collaborative conversations between every single employee are welcomed. "The CEO sits right there beside us," notes Robinson.
For DIRTT it is all about creating and innovating, so ideas from all employees are regularly taken in as options (and sometimes implemented) for future projects.  DIRTT also has two employees who came to them completely homeless but determined to do good work. With great trust and faith in their abilities, these two employees are now amongst the hardest working and most charitable members on staff.
"We see the thrill in obstacles," says Pithers, "there are always tons of ways to grow and innovate, you have to be prepared to do things out of your comfort zone and have a good attitude."
DIRTT strives to be environmental stewards and innovative leaders in the world of interior space, never shying away from trying on new ideas and ways of doing business. In an effort to reduce carbon emissions, they have opened two more manufacturing facilities in Phoenix, Arizona and Savannah, Georgia in order to serve and spread their mission to U.S clients.
REAP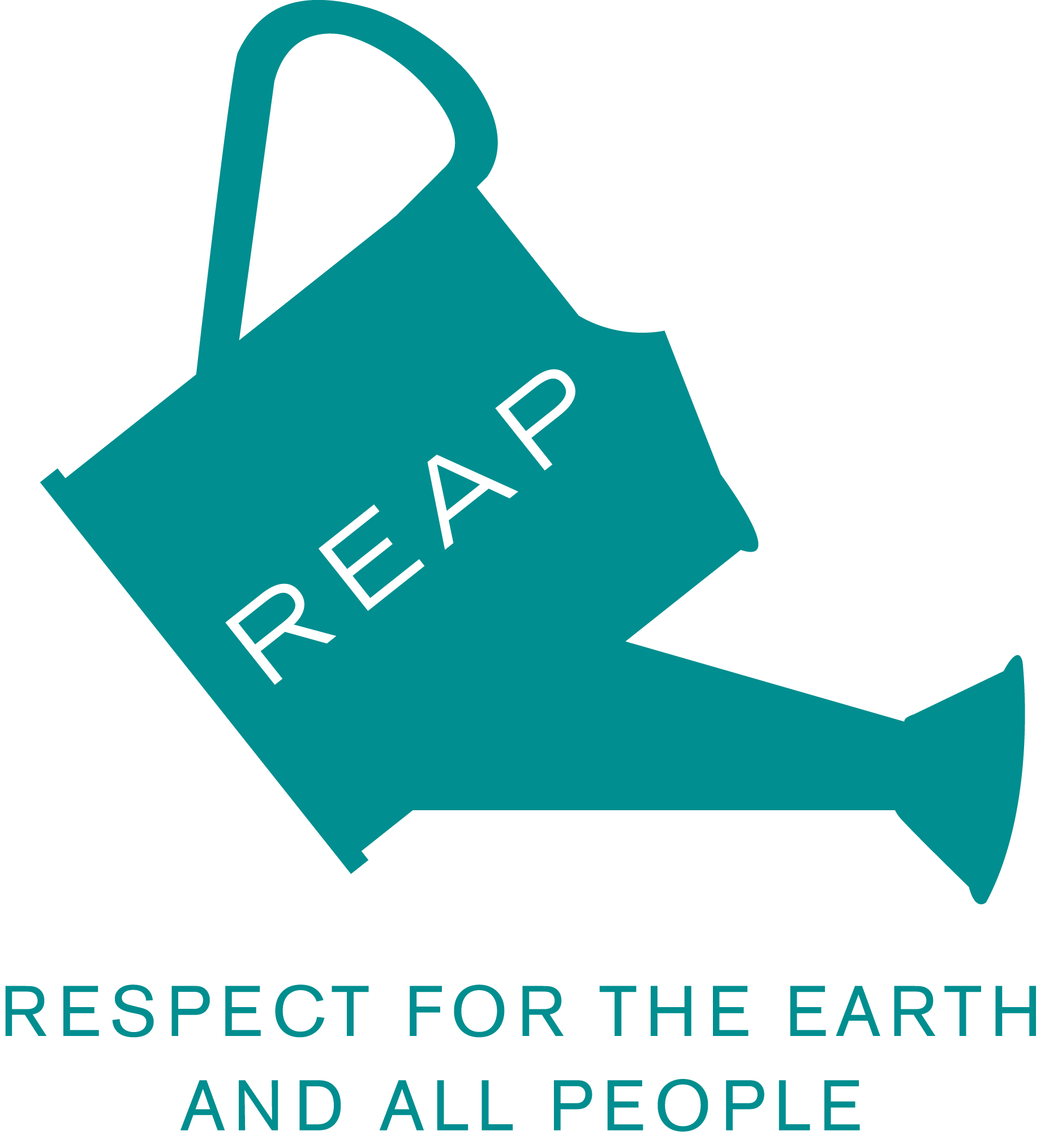 Stephanie Jackman's vision for REAP came at a turning point in her life. Leaving the corporate world behind her, she hired a life coach to explore how she could use her skills more meaningfully and in alignment with her highest values.
"As a born and raised Calgarian, I wanted to work with businesses that are concerned about the greater wellbeing of the city, the planet and the people in it, and not just about making a profit," explains Jackman.
In 2008 and in the midst of the recession, Jackman launched REAP which slowly but surely grew into a community of about 47 members.
According to Jackman, "When we launched REAP, we were attracting progressive businesses, which is great because that follows our intention of bringing these businesses together and sharing their stories on leadership and business practice. But after we reached this point, we really took a step back to assess how we could expand our mission to a broader audience, make our message more mainstream and convey the importance of sustainability."
So in 2011, REAP launched their 'Be Local' campaign in order to start a conversation about how supporting local business has such a profound positive impact on every facet of the community.
Ten months after 'Be Local' took off, REAP doubled their membership to over 100. "It has been a full sprint ever since," says Jackman.
Yet it took some major patience and persistence before REAP found its stride. "In retrospect I would have much more modest expectations for what rapid growth means for a social enterprise business model," notes Jackman. "In those initial years not having government grants and other sources of income outside membership fees really did limit our rate of growth."
Jackman had to narrow in on REAP's value proposition, in terms of becoming something of value for the businesses involved and finding an acceptable price for annual membership that would also be enough to cover the costs of running the program and overall operation.
The membership fee structure now functions in three tiers, the lowest fee rate catering to start-up businesses that want to join the community but cannot yet afford the standard membership fee. This way these bright-eyed businesses can be mentored by the more established businesses and eventually integrate as a full fledge member.
The criteria for becoming a member of REAP also has three layers, the first being that a business must be locally owned and operated, must manufacture or sell sustainable products and services and lastly demonstrate a real commitment to running a sustainable operation.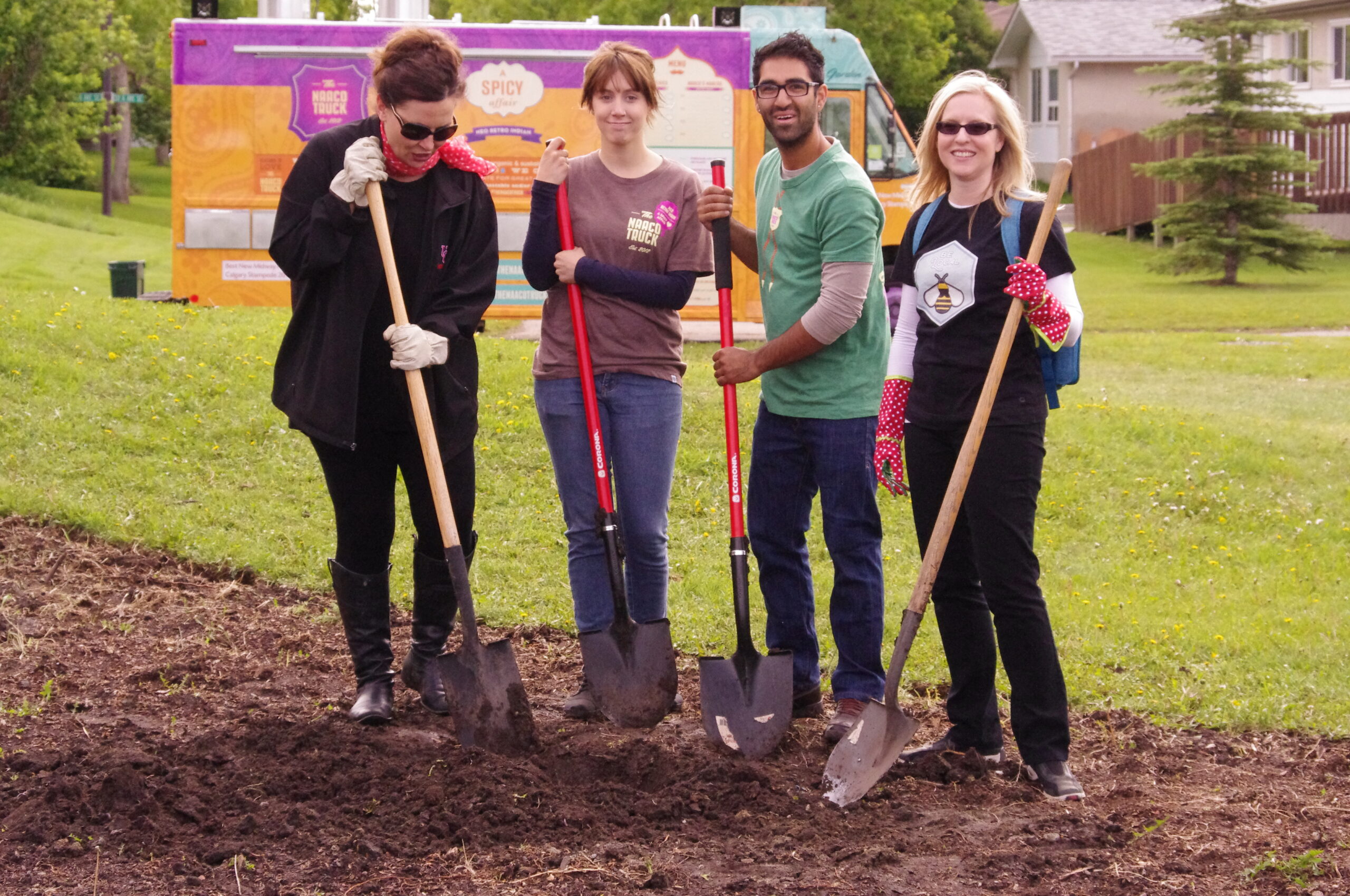 Being sustainable can take on many different forms, from paying employees an above living wage, showing a commitment to poverty reduction or being environmental leaders.
The association then acts as a resource and promotional hub for the businesses, a community of innovators, mentors and start-up operations, who each gain about $10, 000 worth of promotional exposure along with a plethora of networking opportunities.
"I have seen a lot of Reap-like organizations across North America spring up and then unfortunately go away over the years," says Jackman, " and not because there isn't a market for it. I think there is a lot of misunderstanding as to how long it takes to get going, there are no real overnight successes, it is hard work and there a dark moments where you think, 'have I completely lost my mind?' But this has been more gratifying then anything I have ever done."
Jackman's greatest source of inspiration are REAP's members, whose conversations amongst each other have sparked several collaborative and community engagement projects across the city.
One such project was in collaboration with Naaco Food Truck, who wished to plant a tree for every  500th customer as a means to offset their carbon emissions from driving the truck around town. Jackman and Naaco decided to go with fruit trees and shrubs and plant them in food insecure areas in the Southeast of Calgary.
What started as a simple do-good task has transformed into an annual project that contributes to Calgary's environmental and community wellbeing in more ways than one.
That REAP logo gracing the window of a storefront or the sidebar of a webpage, becomes a business' badge of sustainable honour, a pat on the back for a job well done and icon for local leadership.
This series of articles comes from a partnership between Trico Charitable Foundation and the Faculty of Arts, Mount Royal University. The goal is twofold, to celebrate Calgary social enterprises and to showcase the many ways Arts students can help organizations. For instance:

interior design and art history students can help with design,
history students can help with research,
anthropology and sociology students can help with statistical analysis and culture,
psychology students can help with understanding markets and interpersonal relationships, languages students can help with translation of French or Spanish,

English students can help with writing, and students in policy studies can help with analysis of economics and political issues.

For REAP and DIRTT it is not about the right education but rather the willingness to actively participate in a social change movement along with having the passion to drive forward. REAP has welcomed students in through co-op mentorship programs and now has a co-op student working as a full time staff member. DIRTT looks for individuals with an authentic positive outlook and who show a commitment to working hard and a readiness to learn new ways of doing business.

Click here to learn more about how students from the Faculty of Arts, Mount Royal University, can help your organization.

More About SEWF

The Trico Charitable Foundation was honoured to host SEWF 2013. It made history in a number of ways – it was a first for Canada and attracted a record number of speakers and attendees (1,000 individuals from more than 30 countries and over 100 speakers from 20 countries) – but we are most proud of the quality of the discussions on Skills Building, Social Finance, Indigenous Social Enterprise, Collaboration, Policy and Research, and Social Innovation.

We would like to thank the following partners for making SEWF 2013 possible:

Organizing Partners:

Social Enterprise Council of Canada

Lead Sponsors:

Presenting Partners:

Supporting Partners:

Friends of SEWF:

Media Partners:

Each year SEWF gives a different host country an incredible opportunity to celebrate and nurture its own social enterprise movement. The inaugural SEWF met in Edinburgh, Scotland. Since then it has been to Melbourne, Australia; San Francisco, U.S.A; Johannesburg, Africa; and Rio de Janeiro, Brazil. Learn more about SEWF's history here.

SEWF 2014 will be held in Seoul, Korea from October 12-16. Hosted by the Work Together Foundation, this significant international gathering has an ambitious agenda: "Social Change through Social Enterprise". Learn more here.