Fellow Calgarian native Eden Full has known since she was 3 years old that she wanted to be a scientist. Now, at just 23 years old, Full has established herself as an accomplished inventor and social entrepreneur, securing her spot on the Forbes' 30 Under 30: Energy list three years in a row. Just as her name implies, Eden's high school science project transformed into a vibrant, growing, and nourishing global company called SunSaluter. SunSaluter makes low-cost, non-electrical devices that make solar panels track the sun using only the power of water and gravity. This increases energy output by 40% while producing clean drinking water. Utilizing the theory of Occam's razor, Eden describes the device:
"The way I approach design is to develop the simplest solution possible, something that someone of any educational background, even if you didn't finish elementary school, can use."
Full was accepted into the prestigious Princeton University, however, was one of the first Thiel Fellows, which gives students $100,000 to take two years off from college to pursue their project. Through the fellowship, she was able to meet with "the founder of a clean-tech start up, a consultant in the solar industry, and a lawyer for start-ups".  When the fellowship concluded, Full went back to Princeton but has left to pursue the SunSaluter full-time.
"Ever since I became a Thiel Fellow, I've certainly lived my life more proactively," she said. "One of the most important things I've learned throughout the fellowship is that there are people who are willing to help. You just have to be open and honest."
Full wanted to help and support remote communities so she decided to launch a non-profit organization focusing on the developing world. The SunSaluter is currently producing power in 16 countries. Full describes the biggest challenge she had to overcome:
"My life's trajectory has been different than some of my peers. Choosing to [leave university] can be difficult to explain to people. Focusing my time on this non-profit that doesn't pay me any money can be a difficult thing to grapple with. When you tell other people your story, they think you're crazy. When things are not going well, you think you're crazy. Personal doubt can be challenging to overcome but what I've done to alleviate that is stay connected to people who really believe in what I'm doing. I'm always very grateful to my wife, my friends and family, my teammates."
Citing Bill Drayton, CEO and Founder of Ashoka, as one of her role models, Full reveals that she learned about what it took to become a social entrepreneur first and doesn't think that the discrepancy between social and financial components of a business should be different. She explains that every entrepreneur should have a social impact:
"If you are doing something that generates money, it is assumed that people are using it, and if people are using it, you should be doing something that has social impact."
The impact and footprint Eden hopes the SunSaluter can make in the world if it fulfills its full potential is to help alleviate energy poverty.
 "I've seen firsthand there are people who really want access to electricity. I feel very privileged and I want other people to have access to Google and learning and knowledge the way I do. That's a lot of what we try to do at SunSaluter and over the next 10 years I'd like to continue working on different solutions that might be able to tackle energy poverty."
Now, Full returns to her home turf to help Calgarians learn to build their own personal solar energy sources at the 2015 Beakerhead for a Better World events. In addition to public workshops, Eden will work with over 650 students across Calgary and surrounding communities in schoolyard-based workshops about renewable energy, solar power, water filtration, and human ingenuity. To learn more about these events, click here to check out the Beakerhead program.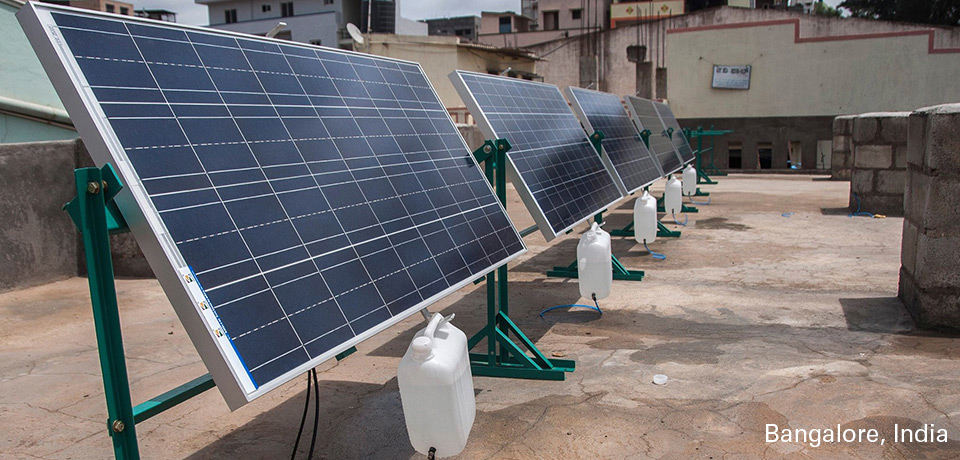 To hear more about Eden Full and 4 other remarkable social entrepreneurs, sign up for the Beakerhead for a Better World panel to be held on Sept 17th– from 11:30 am to 1:00 pm: bit.ly/TricoB4BW 
Beakerhead for a Better World is a collaboration between Beakerhead and Trico Charitable Foundation.