[box] What's Next YYC is a biennial award from the Trico Charitable Foundation and the newly formed Trico Foundation Social Entrepreneurship Centre at the Haskayne School of Business to celebrate the most exciting social entrepreneurs in the city. Because What's Next YYC only targets local social enterprises that have already won awards and/or successfully completed a local social enterprise support program, it not only helps social enterprises get to the next level, it also builds on and celebrates the work of social enterprise support system of Calgary and its surrounding area. What's Next YYC also seeks to help build Calgary as a social enterprise hub. This blog series provides an update on the journey of some of our finalists from the inaugural 2019 edition of What's Next YYC. [/box]
Fresh Routes is a not-for-profit social enterprise that is focused on creating new, innovative ways of providing healthy and affordable food to as many Canadians as possible-especially those who need it most. Their mobile grocery store (bus) brings healthy, fresh, and affordable food into neighborhoods facing barriers – allowing choice, maintaining dignity, and building community.
Being busy recently is an understatement for the Fresh Routes team. They launched Fresh Routes in Edmonton last Fall and continued to grow steadily and onboard different locations. Fresh Routes were continuing to grow in Calgary and Edmonton in the early part of 2020 and then COVID-19 hit. They had to shut down their main service, which was the mobile grocery store. In response to the global pandemic, Fresh Routes launched three programs that were all COVID-19 adaptions. Rob Ironside, Co-Founder of Fresh Routes, explains:
"We offered a new program called fresh baskets, which was a preset grocery box subsidized by partners. We offered that a lot on indigenous reserves to limit the amount of grocery stores people were having to go to."
They focused on getting the grocery boxes out to communities who needed it first and then moved to door to door delivery in 18 buildings in downtown Calgary that were considered high risk. Fresh Routes also launched a COVID-19 emergency service for anyone in an emergency situation or who couldn't leave their house. To date, they have given over $50,000 in free food.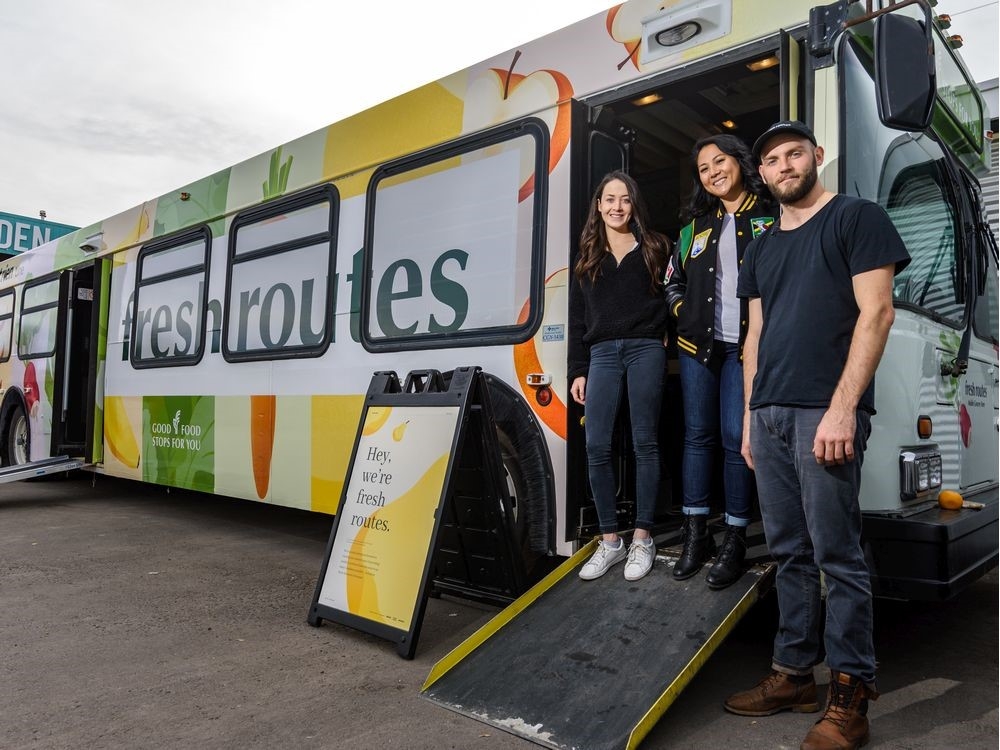 They are now focusing on their new reality moving forward, which includes onboarding more communities, new partnerships to bring in more equipment, and relaunching their mobile grocery store.
Aside from COVID-19, Rob talks about a challenge their organization has been working through:
"We are balancing the challenge of realizing that this need we have uncovered is so much bigger than we realized and how much opportunity there is to take a community approach to increase food access. We are always looking at new models and ways to target our most vulnerable populations and try to come up with solutions for them."
Rob explains that it is a constant balance between growing wide and growing deep and wanting to do both. Fresh Routes is working on launching in Winnipeg next year. They have also developed a list of communities they want to target once they increase capacity. Rob and the team are now working on a new service called Fresh Kits, which is their take on meal prep services that include recipes and dry goods.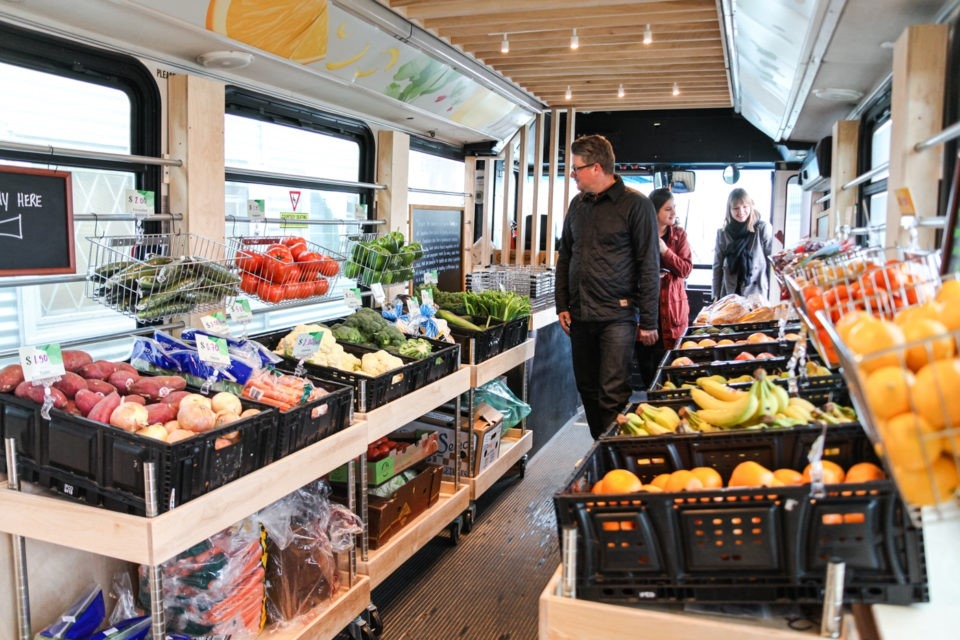 Ultimately, Rob explains that their goal would be able to show and measure the reduction in chronic disease in the communities they work with and being a real advocate in addressing food insecurity. Food access is just a fraction of the overall food insecurity issue and eventually they would love to be an advocate for policy and systems change to address food insecurity.
[box] The Haskayne School of Business and the Trico Charitable Foundation believe Calgary can be a global hub for social entrepreneurship and leaders in the evolution of capitalism. The Trico Foundation Social Entrepreneurship Centre was established at Haskayne in 2019 thanks to a $5-million gift from the Trico Foundation to support student experiences inside and outside the classroom including community-based learning, internships, curriculum development and research. To build on this momentum, both organizations are collaborating on the biennial Social EnterPrize award for outstanding Canadian social enterprises and the biennial What's Next YYC, which awards prize money to amazing Calgary and area based social enterprises. Learn more. [/box]