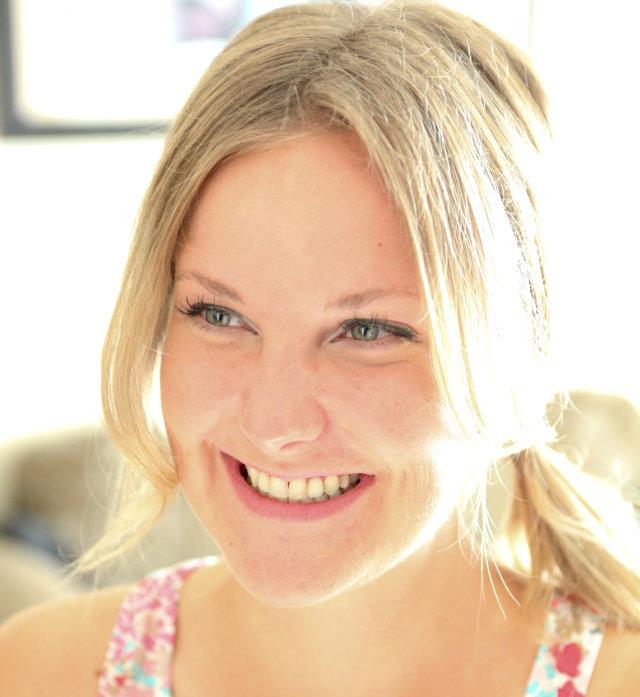 By Jasmine Retzer, Student, Mount Royal University
• The Calgary social enterprises profiled in this article will be the subject of SEWF tours on October 2, 2013. In total, 15 local organizations were toured. A special thanks to Thrive, who helped set up the tours.
• This article is part of an ongoing collaboration between the Trico Charitable Foundation and Mount Royal University.
As animals of our own ecosystem, we crave or rather thrive off of connection. Not our cellphone or Wi-Fi connection (although they are wonderful tools) but rather our instinctual desire to create deep and meaningful human connection through shared communion. Symbiotic relationships play a major role not only in the wild but also in our own social co-evolution.
In order for social innovation to occur, we need to frequently interact and build relationships that support and grow our ideas.
Fostering community is the goal of these next three organizations, whose shared value of connectivity is the ultimate inspiration for their social enterprises.
cSPACE Projects is a non-profit real estate enterprise and urban development organization that is reimagining a network of affordable, sustainable and collaborative work spaces across Calgary.  Their mission is to foster creativity, fuel innovative thinking and ignite change by connecting and supporting individual artists and small non-profit organizations within the Calgary community.
Calgary Counselling Centre provides compassionate, professional and affordable counselling services for Calgarians. As a leader in research and counsellor training in Canada since 1962, the Centre is committed to supporting a multiplicity of needs by offering a "barrier free" sliding scale pay system for their counselling services to individuals and families in Calgary and nearby communities.
Vecova is a disability services and research organization connecting disabled individuals with employment opportunity and community involvement. Their multiple social enterprises, including an onsite Recreation Facility and Bottle Recycling Depot, operate as distinct businesses that reflect their social purpose of creating jobs and demonstrating inclusiveness as a successful business practice.
Although the bones of their operations are different, what connects these three organizations is their mission to promote social wellbeing through supportive and collaborative environments that allow individuals and groups to grow and flourish.
Vecova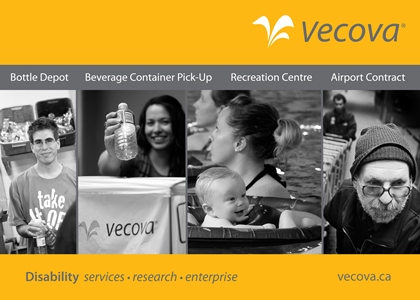 Joan Lee who is the Executive Director of Vecova explains that "people need to be in the community…it is important for all of us to connect and it is just as important to people with disability."
Vecova's mission to promote an inclusive society – meaning that all people are entitled to the same opportunities to partake in daily community life – came at a turning point for the organization. Originally the Vecova building was used for residential living and sheltered workshops, but it was soon realized that integration into the community was essential for disabled persons to lead meaningful lives.  As Lee notes, "Back in the 1970's and 80's, parents wanted an alternative to institutional living for their sons and daughters…we closed the residences and workshops because we know that it is important to be an active member in your community."
Vecova now provides community living, access opportunities such as volunteer work and post-secondary education and facilitates leisurely and art-based activities for their clients. Their services are uniquely customized for their client's own wants and needs while encouraging them to be a contributing community member.
Since the inception of their organization over 40 years ago, Vecova has also been a leader in the field of disability research and is closely tied with the University of Calgary. Their research has enabled them to implement current information on disability care into their services. One of the areas they are looking at is becoming a knowledge mobilization hub, in which information can be received, generated and shared with the public.
With innovative research and a great shift in their structure, Vecova has had the opportunity to become laser focused on how to create and run their social enterprises. "We have to operate them like a business to be viable and productive," say Lee, "but also that they have a social purpose and are mission connected, along with serving the clients we serve."
With many active social enterprises under their belt, each plays an integral role in the Calgary community while also providing jobs for their clients. Take for instance their onsite Recycling Bottle Depot which processes over 14 million containers annually using quick-skilled workers and the latest technology that serves also as an environmental connector for people to take charge of their impact. Or how about their bottle pick-up service, where they supply you with the bag and bin, pick it up from your home when its' full and issue you a tax receipt.
Once all your bottles are cleared, check out their fully accessible Recreation Facility which has a warm water pool and plenty of classroom and studio space for recreation enthusiasts to use and rent out for lessons, day camps and community classes.
They also have a partnership with the Calgary International Airport for their baggage cart retrieval, in which they are on task moving carts to key locations around the airport 24/7.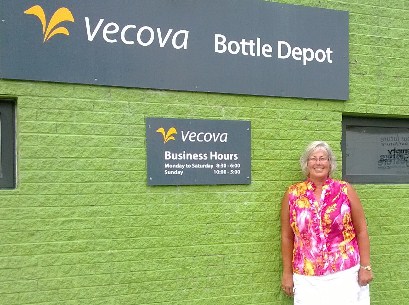 Despite their success in running multiple social enterprises, the challenge for them has been not always having the resources to market effectively, "but that allows for more partnerships with people who have excellent communication skills", notes an optimistic Lee.
In terms of keeping their current social enterprises healthy, Lee explains that the company had "to really learn to plan ahead and have a solid business case."
"We always assess whether or not our social enterprises are still viable, relevant and serving our mission. We have had to close and update a number of enterprises over the years."
One such enterprise was an onsite gas station, which had proven to become irrelevant to the needs of the community and contradicted their environmental values. So they shut it down and sought new enterprises that met with their mission of community service and environmental sustainability.
What Vecova has demonstrated is a willingness to explore their ideas to their fullest potential but to also not be afraid to let them go if they fail to serve a purpose. Lee offers this word of advice for aspiring entrepreneurs:
"Keep your idea in the foreground, don't lose it, don't give up on it. Pursue it and experiment with it. Talk to others about it and don't think of the challenges as insurmountable. Keep it there and if you still think it is a good idea, pursue it."
Vecova has secured the land they are currently on for another 50 years and they are looking forward to coming up with new and fresh ideas to connect people of the future.
cSpace Projects
For cSPACE projects, facilitating meaningful connections means finding significant spaces for collaboration and creativity to emerge. cSPACE's niche is in real estate and property development with their mission being to address affordability and sustainability of spaces in Calgary. With rental rates rising and a myriad of buildings being torn down to welcome stylish condominiums, many budding artists and small non-profit organizations are finding that there is a lack of space and resources for them to grow within the city.
According to Reid Henry who is the CEO and President of cSPACE, "to have our creative community in such a constant state of instability…you got to think that it is impacting the quality of their work and partnerships."
Before cSPACE, Henry worked for Toronto based Artscape, a non-profit urban development organization that specifically looked at mission driven real estate development.  Following a similar model, cSPACE was created by two local shareholders – the Calgary Foundation and Calgary Arts Development Authority. Henry explains that "what we are is a response to the difficulty of putting real estate together…we fund development, have the same urban design processes as a private sector…but the difference is that we don't do it for profit, we do it to hit our mission of affordable space."
But affordability of space is only one of many layers to their enterprise. They also have the desire to animate the building as a place of collaboration and entrepreneurial training. To invest in their staff and really support the artists and organizations that share residency within their buildings. In the words of Henry – "to be a vessel and a platform for a lot of different partnerships."
Their flagship project cSPACE King Edward is the reimagining and transformation of the 100 year old King Edward School into an arts incubator hub. For many years this heritage building remained unoccupied, with only the ghosts of students past roaming the halls.
With the purchase of the King Edward School, cSPACE has plans to reuse the existing heritage building and develop three large common spaces in addition to a shared kitchen and affordable housing for artists. The completion of their renovation will bring them to 45,000 sq. ft. of shared and creative space for people to work and live. Their size will enable cSPACE to be a home for quite the diverse mix of artists and organizations.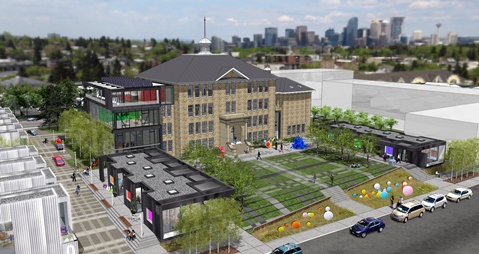 According to Henry, "the diversity drives the richness of the community that we create in this building. You won't just have 3 to 4 organizations, you will have 30-40 organizations working together, from visual artists to dancers to animators. The innovation that we try to drive is from people collaborating in different ways and with different people than they normally would."
Reusing the existing building is part of their efforts to use the greenest and most sustainable practices to develop the property. A few other key features will be a recycled tire roof, rainwater capture and reuse and prioritization for bicyclists and pedestrians. In terms of generating a profit once the building has been completed, cSPACE will be using a cost recovery model that is hitting a certain square foot rate that is affordable to most of the community they are serving.
Because the cSPACE is still in the initial development stages of their project, their early challenges have been convincing people that this is a viable business model along with defining what this project is all about.
"Transparency and openness to partnership was fundamental to getting where we are. We want to be known as a community developer," says Henry, "it is really meant to be an open door and collaborative project."
In Henry's experience perseverance, tenacity and staying with your vision are essential to developing and pursuing your projects. With two thirds of their funding goal raised, cSPACE is now reaching out to the philanthropic community to complete the amount needed in order to start breaking ground this upcoming April.
Calgary Counselling Centre

PrintAccording to Chief Executive Director of Calgary Counselling Centre Robbie Babins-Wagner, "every decision we make, we look at how it will affect the people walking through our doors."
This deep connection to serving their clients' needs first and foremost has led them to become the largest provider of community and research based mental health services in Southern Alberta, and the largest trainer of counsellors in Western Canada.
As a charitable organization, they base their practice around four pillars – counselling, training of counsellors, treating family violence and domestic abuse and providing an outreach to the community through depression screening. In addition to these pillars, the Centre wishes to make their counselling services available to a wide range of social and economic backgrounds. This is where their sliding scale pay system comes into view.
Babins-Wagner notes, "We offer service on a sliding scale based on gross family income…charging appropriate fees within certain income buckets and consulting with the client." Essentially there is no separation between their charity and social enterprise; they are one and the same. The clients come into the Centre and receive professional and quality treatment but at a price that is custom to their needs and income bracket.
The fees then cover 50% of their operating budget, with the remaining amount received from grants and third party donations. "We have become less shy about charging market rates for our services," says Babins-Wagner, "we provide just as good if not better treatment for our clients than a private practice because of our no size fits all approach to counselling and service rates…we need to be able to respond to a multiplicity of needs."
The Centre is working on bringing that percentage up to 62% by 2017.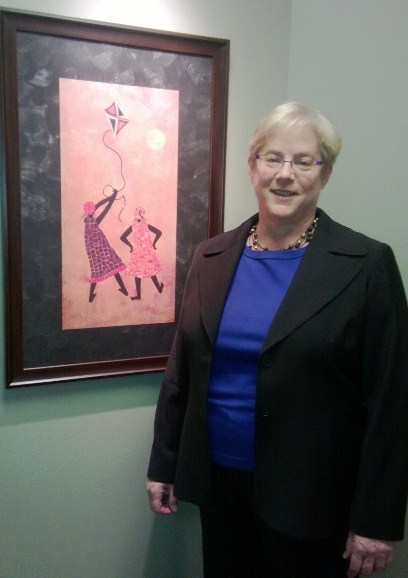 Their dedication to providing care and developing a therapeutic relationship with people has even at times left their office walls, "There was a woman in High River who had lost absolutely everything in the flooding and as a result became suicidal" tells Babins-Wagner, "we had a team member go to her within the hour of receiving the call."
Tracking a client's progress and assessing their needs, involves the client filling out a questionnaire at the beginning of each session. This information is then translated onto a graph which then visually represents whether the client is improving or declining as they receive treatment. This score also allows the counsellors to plan the spacing of their sessions, whether a client needs to be seen more than once a week or less. Essentially the relationship between the client and counsellor is quite transparent and open, each play an active role from session to session.
In terms of challenges, the Centre faces many similar downfalls as any small business would. For Babins-Wagner, whose background is in social work, the challenge for her at the beginning was having the appropriate business skills to drive the social enterprise forward.
"As a trained social worker, I didn't come with any sort of business training," notes Babins-Wagner, "so when I came into the director role, the board hired a business coach to work with me along the way. I learned the business skills I would need as we got bigger and more complex."
She shares this valuable nugget of wisdom that she has gathered from her mentors and experience in the director's chair: "develop a plan, get good people around you consulting and working with you and then throw out the plan and develop a new one on the basis of what you have learned. It's about testing and changing. The pathway becomes very clear if you follow the data."
This year marks the Calgary Counselling Centre's 50th anniversary. Some projects underway are the development of counselling apps and new and improved training modules for counsellors.
Once upon a time change management took a big step by moving away from the notion of top-down, dictatorial bosses to the idea of servant leadership. For all its promise, this still implied a hierarchical relationship. These social enterprises show a better way; that a symbiotic relationship, the give and take of actually being part of a community, is even more powerful than 'just' serving the community.
This series of articles comes from a partnership between Trico Charitable Foundation and the Faculty of Arts, Mount Royal University. The goal is twofold, to celebrate Calgary social enterprises and to showcase the many ways Arts students can help organizations. For instance:

interior design and art history students can help with design,
history students can help with research,
anthropology and sociology students can help with statistical analysis and culture,
psychology students can help with understanding markets and interpersonal relationships, languages students can help with translation of French or Spanish,

English students can help with writing, and students in policy studies can help with analysis of economics and political issues.

Being able to connect to people and develop a sense of community are at the heart of cSPACE Projects, Calgary Counselling Centre and Vecova. With that said, those who have acquired excellent communication skills would be of great value to their social enterprises. Capturing the unique stories of their clients and participants through writing or having the ability to reach out to the community with a refined sense of speech are just a few examples where effective communicators could excel.

Click here to learn more about how students from the Faculty of Arts, Mount Royal University, can help your organization.

More About SEWF

The Trico Charitable Foundation was honoured to host SEWF 2013. It made history in a number of ways – it was a first for Canada and attracted a record number of speakers and attendees (1,000 individuals from more than 30 countries and over 100 speakers from 20 countries) – but we are most proud of the quality of the discussions on Skills Building, Social Finance, Indigenous Social Enterprise, Collaboration, Policy and Research, and Social Innovation.

We would like to thank the following partners for making SEWF 2013 possible:

Organizing Partners:

Social Enterprise Council of Canada

Lead Sponsors:

Presenting Partners:

Supporting Partners:

Friends of SEWF:

Media Partners:

Each year SEWF gives a different host country an incredible opportunity to celebrate and nurture its own social enterprise movement. The inaugural SEWF met in Edinburgh, Scotland. Since then it has been to Melbourne, Australia; San Francisco, U.S.A; Johannesburg, Africa; and Rio de Janeiro, Brazil. Learn more about SEWF's history here.

SEWF 2014 will be held in Seoul, Korea from October 12-16. Hosted by the Work Together Foundation, this significant international gathering has an ambitious agenda: "Social Change through Social Enterprise". Learn more here.