Self-identified as a community activator, Sydney Tyber is striving to support students and the population in general who think outside of the box. Two years ago, Sydney was pitched a rough idea by her co-founder Michael Stulberg and along with the added leadership of Eman El-Fayomi and Jennifer McDougall, they began creating their social venture, Laneway Futures T.O.
"Our project, Laneway Futures T.O., is the first initiative of our non-profit collective whose mandate is to illustrate and practice the (economic, cultural, and social) benefits across industrial sectors.  Laneway Futures T.O. brings together artists, architects, designers, and city planners to create immersive experiences of future infrastructure in Toronto's laneways." Sydney explains. "Laneway Futures T.O. also has the added benefit of introducing this exhibition for one weekend in August 2016."
Sydney is currently a PhD student studying English and Performance at York University and also studied English at Ryerson University as well as Education at Brock University. Between teaching first year university students and her extensive familiarity in post-secondary, Sydney has witnessed a lot of art students being underappreciated by many industries. She also observed that in her hometown city of Toronto, the arts are receiving less and less funding and she is not sure why. Sydney cites those two reasons as the inspiration for why is she doing her venture:
"My hope is that industries can start to understand better what art practitioners can do for their companies."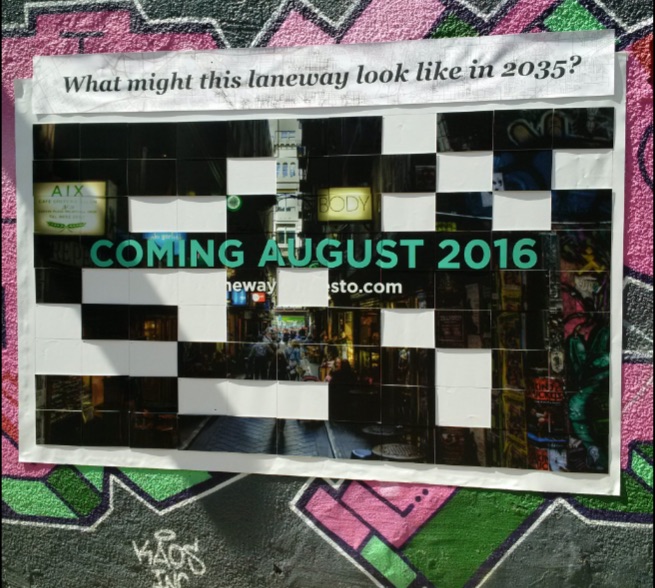 One object of Laneway Futures T.O.'s is to use art to show how different industries can work together. The collective is contingent on gaining more funding but their goal is to have a large scale project every summer that brings in at least three different sectors each time. Art, design, and city planning are the three themes Laneway Futures T.O. is focusing on for 2016. They have asked Toronto "What do you want from your city's laneways?"
Sydney gives details on their plans in the lead up to the marquee event:
"We plan to complete our web presence (social media and website redesign), gain two corporate partnerships (Scotiabank and Canadian Tire), and apply for a Canada Council for the Arts grant. We also plan to secure all permits for the event. Finally, trend-mapping and scenario building will be completed by March 2016."
One challenge Sydney flags seems to be a common theme for leaders who see the power of fusing the best of many worlds – most funds still largely see the world in silos and often struggle with 'the genius of and'. As a result, funds that typically support the arts can have difficulty with the industry aspects of Laneway Futures T.O. and funds that typically support municipal infrastructure are having some challenge with the arts side of things.
Even with this challenge, Sydney and her team continue to make great progress. They are considering the creation of an app that people will ideally use to interact with some of the installations Laneway Futures T.O. creates. In the app, individuals will have to answer a three question survey: what sector they are in, what institute they are from, and what neighbourhood are they from? The team hopes to see how well they are bridging the gap between different sectors and who they are missing. Currently, they don't have a way of assessing of how people are experiencing the event and that is their next step. Sydney explains further:
"We have created an impact rating scale that creates a web of connections catalyzed across industries from our program. We are currently working on a method of impact measurement for the event itself."
Laneway Futures T.O. has used a lot of city reports and blogs for research on their work and cite the Institute for the Future blog as a great resource. Gaming blogs are very helpful because they do amazing work imagining things in a linear or logical way. The #futureforgood hashtag on Twitter has also been a great source of information.
"Due to the unique nature of our project, we have used models outside of common social entrepreneurship. We have married the Strategic Foresight and Innovation Playbook with the Devised Theatre Handbook." Sydney says. "We are currently looking for a guide to cultivating financial relationships with donors."
The Pleasure Dome Collective and Nuit Blanche are two social innovations that inspire Sydney. They both provide massive installations of art to different cities around the world, which Laneway Futures T.O. is trying for Toronto.
[box] A New Chapter of Storytelling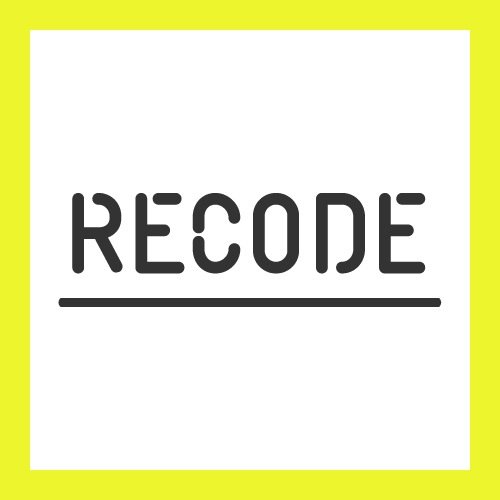 Increasingly, we are seeing that some of the greatest advances in social entrepreneurship and social innovation are coming from students. These stories are being lived, but they are rarely told. As a result, RECODE and the Trico Charitable Foundation are collaborating to survey and interview leading examples of Canadian post-secondary students who are developing social enterprises (for profit or not for profit).
This work seeks to build on RECODE's survey activities with Emory University in Atlanta, and the insights from the Scaled Purpose and Mount Royal University report "Where to Begin: How Social Innovation is Emerging Across Canadian Campuses".
It is hoped this research will inform our efforts to help Canada's post-secondary institutions lead the way in supporting student social entrepreneurs and social innovators. But more than that, it will lead to a series of blogs capturing the students' journeys. These stories will "reveal how process and purpose can converge to power a new economy for social and ecological impact" and, hopefully, inspire and inform social entrepreneurs within and beyond our Universities.
Stay tuned for updates on RECODE and Trico Charitable Foundation.[/box]