Nanoleaf's journey began when three tree-hugging engineers, Gimmy Chu, Tom Rodinger and Christian Yan, met on the University of Toronto solar car team. Initially joining as a way to gain more experience within their field, they each quickly discovered their passion for green technology while on the team. Little did they know that tinkering with energy efficient cars would eventually become their catalyst and fuel for change.
After graduation in 2005, they went their separate ways to work in different fields. Despite being hundreds of miles apart, they stayed in touch, and their dream of creating meaningful green technology that can change the world never left their minds.
Four years later, Tom and Gimmy met up again in Vancouver to catch up and revisit their love for green technology. There were already many LED bulbs on the market, but none of them were maximizing efficiency levels given the technology available. This gap in LED technology sparked their desire to create something better and radically different, which is when they decided to completely redesign the light bulb. In 2010, Tom quit his job to move to Shenzhen, China – the LED capital of the world – to develop the prototype full time. The results from the first prototype surprised even the three founders, it was the most efficient light bulb in the market!
After testing the prototype for two years, the three chose to launch their product on Kickstarter in January 2013. The NanoLight (later renamed Nanoleaf One) – the world's most energy efficient light bulb and the only one to have a unique dodecahedron shape – received an overwhelming amount of support through crowdfunding, soaring past its goal of $20,000 with a total of over $270,000 raised at the project's end. They didn't stop there, the following year, Nanoleaf released the Nanoleaf Bloom, the first LED bulb that's dimmable without a dimmer switch. Since dimming can significantly reduce lighting energy usage, Nanoleaf introduced this new product in hopes to bring the dimming function to even regular non-dimming fixtures as a way to drastically cut down energy consumption. This time, their Kickstarter project blasted past its initial goal within the first hour of launch, and was another roaring success garnering support from backers and the media.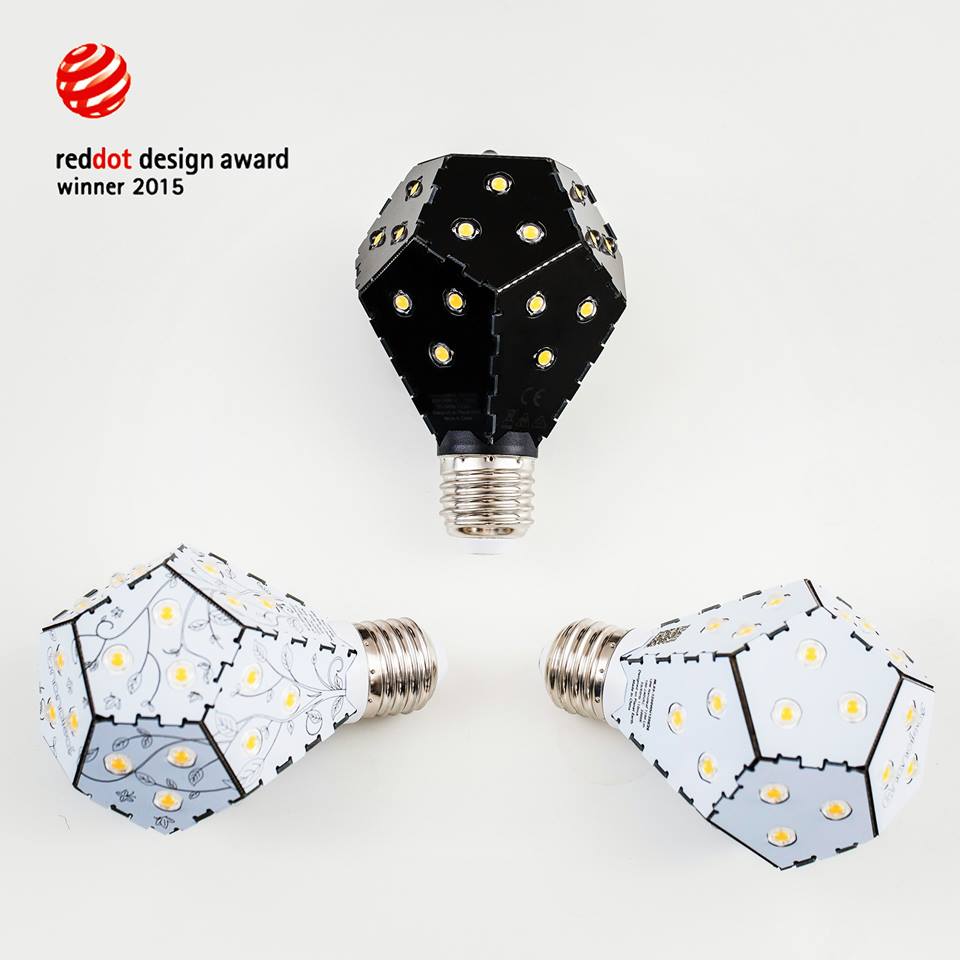 The trio has been working hard to build the Nanoleaf brand with high quality, well-designed innovations that allow people to enjoy their lives without compromises. As Gimmy Chu, CEO and Co-Founder of Nanoleaf, explains it: "Nanoleaf came to life from this desire to inspire change by creating something truly different and better than anything else on the market. We need to stay true to our mission in order to inspire others to make positive changes as well."
In 2013, following their first Kickstarter project, the founders were introduced to their first investor, Mr. Li Ka-Shing's Horizons Ventures in Hong Kong, through an introduction from University of Toronto's President. The three founders had one day to prepare for the pitch, and presented to Ms. Solina Chau. It was a nerve-wrecking experience since none of them had done it before, but they knew that the pitch's success would mean that they could really start to impact the world. Fortunately, Ms. Chau was impressed by their technology and vision for the company. From there, it has been a whirlwind of growth, the three founders were able to establish an official office in Shenzhen China to be close to manufacturing, set up a world-class manufacturing line, and recruit equally enthusiastic and dedicated people to the team.
Today, in just 2 short years, Nanoleaf has grown from a 3 people team to over 40 people with 3 offices spanning across Shenzhen China, Hong Kong, and Toronto Canada.  Nanoleaf's mission is to change the world through sustainable lighting innovations that can bring together the world of technology and design, and this is something that our team is pushing for every day with every new product that is being developed. Later this year, we will be entering the IoT space with our connected products in hopes of raising the bar on energy efficiency and design in the smart lighting industry. It has been an eventful and exciting two years, and we are optimistic about reducing lighting energy consumption through our innovations. After all, Nanoleaf's journey has only just begun.
Additional Q&A:
Has there been a time when the wheels almost or did come off?
"Since the product we created are very new in the market, we suffered a few manufacturing growing pains in the beginning. During the manufacturing of the Nanoleaf One bulbs from the first Kickstarter, we ran into some issues with the PCBs where the white paint on the PCB turned beige after running through one of the treatment processes. This unfortunate event caused us to discard the entire batch of beige PCBs to ensure that our KS backers received exactly what they ordered. Luckily, we were able to fix this issue quickly. However, it still cost a lot of money, and also resulted in delays in shipping out the products. Furthermore, at the time, we were working with a smaller factory due to our low volume in productions. It was hard to manage the quality control of that factory due to many issues with their internal factory structure, and it led to some of our bulbs failing due to inaccurate assembly. This felt like a nightmare for us, because as a small start-up, we wanted the first impression of our product to be absolutely perfect, yet some of our Kickstarter backers' bulbs died due to the factory's faulty assembly. We scrambled to quickly fix this problem, and spent a great deal replacing faulty products. Looking back, it was a great lesson-learned. Today, we work with a world-class factory, with top-notch quality control standards."
Can you describe a time when you felt a tension between maintaining the social and financial components of your business?
"We are a green technology company, and our mission is ultimately to use our technology to better the planet. However, initially as we were trying to design our packaging, we realized that the eco-friendly packaging was very limiting and much more costly than typical plastic ones. We had to choose between standing by our cause or giving in to the financial pressures. In the end, we decided that it was more important that we make a stand for what we believed in and chose to create our packaging in the most eco-friendly way."
For more information about the Nanoleaf and our products, please visit: www.nanoleaf.me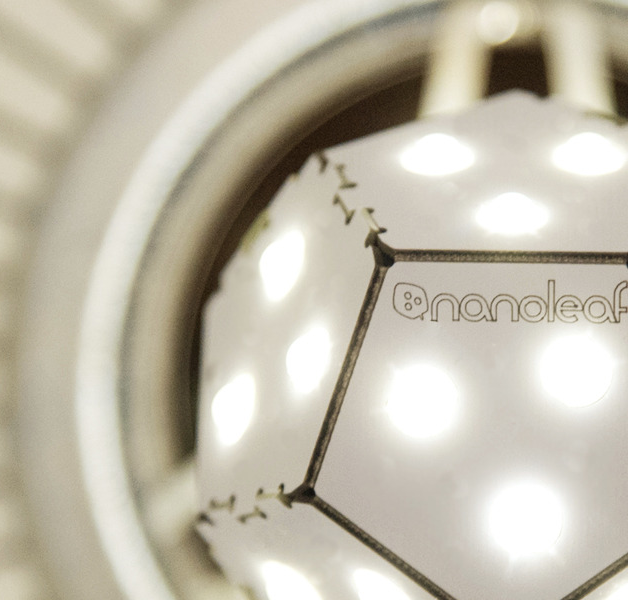 Now, over 100 Nanoleaf light bulbs, the world's most efficient light bulb with a lifespan of between 27 and 40 years, will create a pop-up, temporary lounge space at Beakerhead's ultimate dining experience, called the Gorgeous Molecule.
To hear more about Nanoleaf and 4 other remarkable social entrepreneurs, sign up for the Beakerhead for a Better World panel to be held on Sept 17th– from 11:30 am to 1:00 pm: bit.ly/TricoB4BW 
Beakerhead for a Better World is a collaboration between Beakerhead and Trico Charitable Foundation.
For media queries, please contact:
Sunny Han
Director of Marketing
Email: sunny@nanoleaf.me