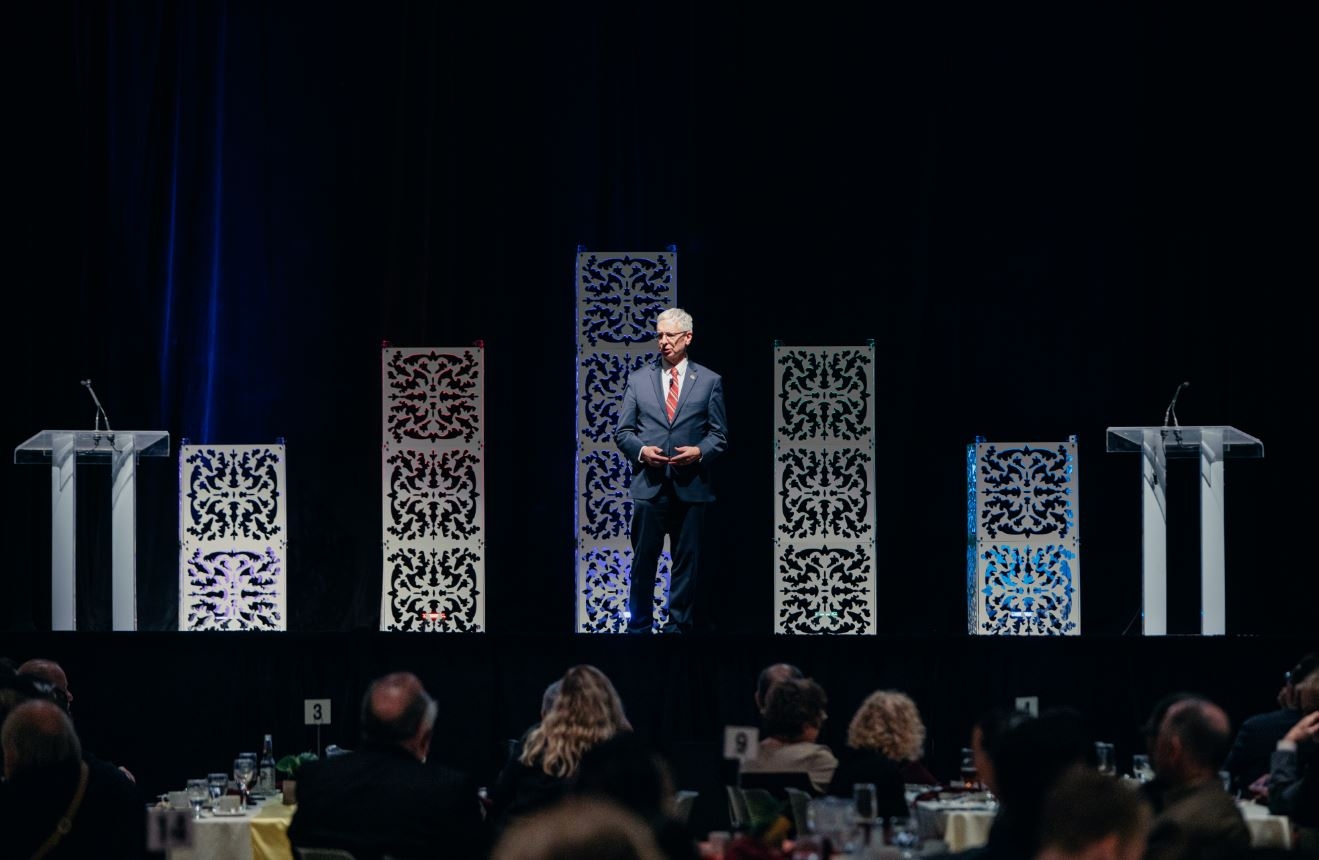 November 21, 2019 was a night that put the celebration of social entrepreneurs front and centre, with the Social EnterPrize and What's Next YYC awards. Sandwiched between those celebrations was a keynote that was provocative and profound. With the recent availability of the video of the keynote, Trico wanted to share this thought-provoking speech.
Dr. Jim Dewald, PhD, Dean of the Haskayne School of Business, University of Calgary, presented a keynote entitled, "Social Enterprise: A New Paradigm?". Click here to read more.
At its core, social entrepreneurship uses business models/ markets to solve social problems. Regardless of whether it's an individual or an organization, regardless of their choice of incorporation- non-profit or for-profit, these elements are the driving and amplifying force.
We are a private foundation that believes in supporting social entrepreneurship through programmatic, grant making, and partnership approaches. We take a systems view to every decision we make and foster social entrepreneurship by supporting the ecosystem and providing social entrepreneurs with capacity building resources.
We believe in making social entrepreneurship mainstream. We know we can't do it alone. Which is why we don't just fund organizations; we work with them and learn with them to move the sector forward, taking risks along the way.
Congratulations to Skwachàys Lodge, recipient of the national Social EnterPrize, and Beaverlodge, CMNGD, Universal Access, and Deepwater Farms for receiving the What's Next YYC awards.
read more