IRP funding will help Redefin'd pursue a social entrepreneurship opportunity.
[box] The Investment Readiness Program was created by the Government of Canada. As the Government of Canada explains: "The Investment Readiness Program (IRP) is a 2-year $50 million pilot program designed to help advance Social Innovation and Social Finance (SI/SF) in Canada by building on existing supports to help catalyze community-led solutions to persistent social and environmental challenges. The pilot will provide a learning opportunity to inform future direction on how best to support and mobilize the social finance sector." Learn more here.
This blog series by the Trico Charitable Foundation spotlights successful grant recipients of the first IRP round of grants who reside in Alberta or have received the Social EnterPrize. The goal of this series is to help inspire, inform, and nurture the ability of social entrepreneurship to close the gaps in Canadian society.  [/box]
Redefin'd is a regenerative community using radical connection to transform the lives of people who have experienced trauma. Connecting participants to meaningful work through a commercial kitchen, Redefin'd empowers people to become change-makers in their community. Liz Duerholt, Founder & Executive Director of Redefin'd, became aware of the IRP funding through CommonGood Linens (CMNGD) . Their original idea was to create a business plan to expand the commercial kitchen and get their products commercially market-ready. COVID-19 hit and forced Redefin'd to close their commercial kitchen at the Bowness Community Centre. Liz explains the opportunity for the team to pivot significantly and dream bigger:
"Last October, I had the opportunity to go to San Patrignano, Italy, to see a therapeutic community that has been an aspirational place for me. We began strategizing on how to make this type of community a reality here in Calgary."
San Patrignano welcomes people overcoming drug addiction and helps them find their way back into mainstream society through a live-in rehabilitation program. Liz spent eight days at their International Workshop, working alongside residents living and working at the farm.
"It was an immersive experience that opened the door for me to see what is possible with this kind of meaningful work community.

They have 1,300 residents in recovery, running 55 different social enterprises, low numbers of staff, and a minimal focus on medical intervention. They engage residents in the recovery process – peer-to-peer accountability, the enterprises' operation – they use community and meaningful work to change lives. To date, approximately 27,000 people have been through the program."
Redefin'd is now focused on building this same therapeutic community model here in Calgary.
"We will operate with 12 people in our first year and run a commercial greenhouse. In our second phase, we will expand and reopen our commercial kitchen. We made strategic changes to our team to support the move forward, and within a week, we had approval from the Social Enterprise Fund and IRP for a significant pivot. The funding has provided the foundation for this idea to become a reality. Our goal is to open the doors of our rural community in 2021!

Redefin'd participants have always played a central role in informing how we grow the organization. That has continued through the Investment Readiness process. We're adaptive and responsive to what works for them and what doesn't. Before the closure of our Community Center Kitchen, we had based our model on Homeboy Industries in Los Angeles. A gang rehabilitation program that operates a series of social enterprises in an urban setting – people work on-site during the day and then go home at night. Over time, however, we learned how hard it was for our people to find stability and make progress while living in potentially harmful situations.

At San Patrignano, residents live in the community. They can dedicate their focus to wellness, and we see this being important for the long term success of Redefin'd participants. We are moving to integrate the live-in element, calling our model a radically regenerative community."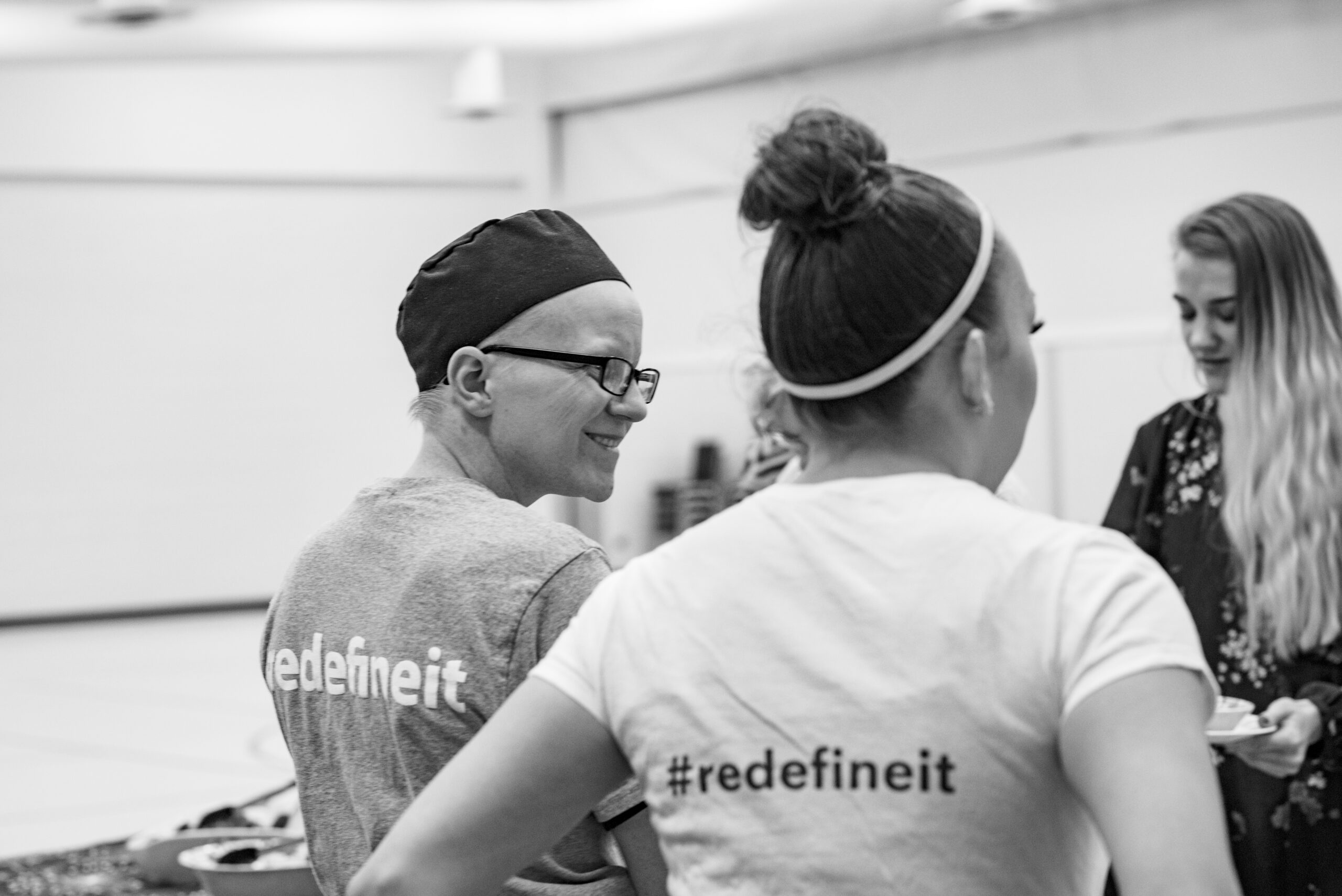 Redefin'd is grateful for the fantastic team supporting them through the IRP process:
Rob Sinclair of ImaginALL Collective
Calgary psychologist Kelly Waters-Radcliffe
Calgary chef Andrea Harling, and
Dan Cloutier of ARK (Agro Resiliency Kit Ltd.).
"It can be problematic in the charitable world to expand into social enterprise, dedicate resources, and time to plan. This program is a unique opportunity to dive deep to put a solid foundation underneath it."
Looking to the future, Redefin'd is excited to start their new journey:
"This funding has allowed us to take inventory of the learnings of the last few years and clearly define what it means to become a radically regenerative community. Our vision for the future is to open a live-in community on a rural farm that will transform the lives of 1,000 people by 2030."