This article was originally published on July 31st, 2015 on the ENP Canada website. It has been cross-posted with permission from the author Michelle Strutzenberger, Newsroom Chair, Axiom News.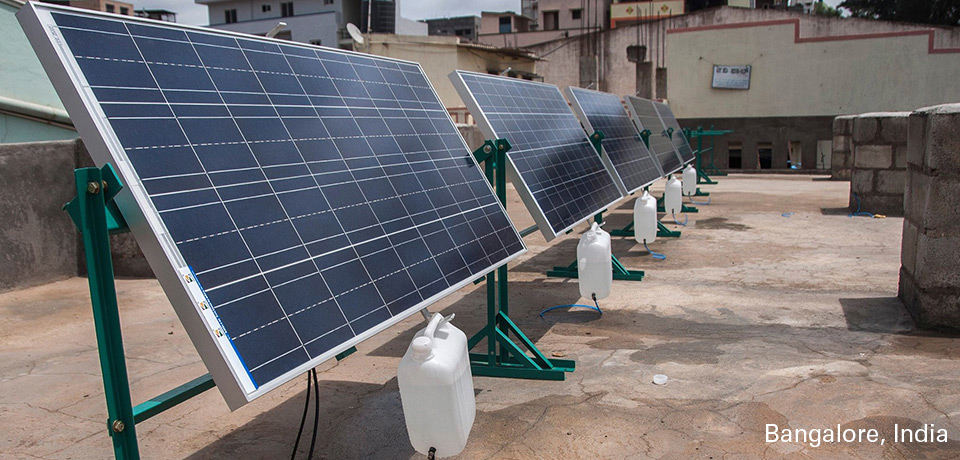 One of the challenges of working in the dynamic social entrepreneur culture is that of staying mission-centred. Twenty-three-year-old social entrepreneur Eden Full is all too aware of this.
Founder of SunSaluter, a non-profit social enterprise intended to generate light, electricity, clean water and entrepreneurship opportunities for people in developing countries, Eden has garnered media coverage by the likes of the New York Times plus thousands in funding from supporters such as The Thiel Foundation.
One would think – and such a myth does swirl in the social entrepreneur world, Eden says – that such media coverage and robust funding would be all it takes to arrive in the "big leagues" and head out into "smooth sailing" from here on.
"Actually, this is the most difficult part," Eden tells the Enterprising Non-profits Canada newsroom.
"(Now we're faced with) how do you translate all of that hype, all of that excitement into something that's meaningful and sustainable, even when other people's attention shifts elsewhere?"
"How do you continue to stay true to your mission at its core, when there are so many other priorities and opportunities and struggles pulling you in different directions?"
While she has no formulaic answer to these questions, Eden's experience with SunSaluter over the past eight years has surfaced a few elements that have helped.
Removing One's Self from the Noise
"It's definitely important to stay on top of the industry; you want to know what other organizations are working on, the general direction of where things are moving," Eden says.
"But at the same time, you don't want to be so caught up in it that you don't take a step back and analyze for yourself and the good of your organization, is that the direction we should be moving in?"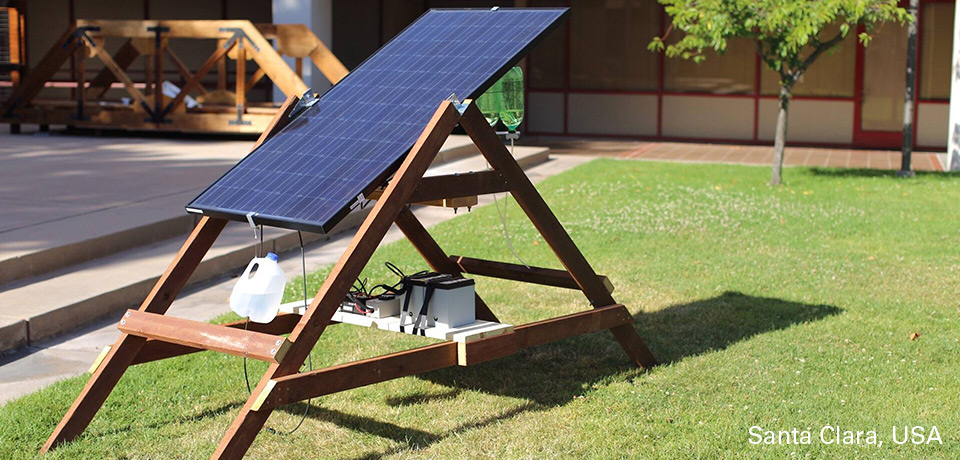 Leaning on Others

In striving to remove one's self from the noise and keep one's mission front and centre, it helps to have companions.
"Being able to work with a group of people that is able to overcome these challenges with me gives me a lot of confidence," Eden says. Today, SunSaluter includes several advisors, a core staff of three and management.
"What's most valuable are the different experiences and stories that everyone brings to the table and our ability to listen to each other and make sense of all of the different ideas that people have."
Being Fluid
Interestingly, staying mission-centred doesn't necessarily mean never changing. Within the broader aspiration, there's going to be a need to shift things around from time to time.
"We've had some days where we've totally scrapped everything and we've gone back to the drawing board, and people need to be okay with that," Eden says.
"You need to be okay to work in an environment where you don't really know what's going to happen next week, next month."
Practising Radical Transparency
Asked about group or personal practices that enable that seemingly paradoxical dance between mission-centredness and fluidity, Eden highlights a commitment to practising transparency for the good of the greater whole.
This could be a form of transparency that shows up in straight talk and keeping one another accountability.
"I've definitely had this happen to me, where I'm distracted with something or don't have my priorities straight, a co-worker has come up to me to say, 'Eden, I see that you're working very hard, but in my opinion this is not the best use of your time.'"
There may also be transparency about vulnerabilities, weaknesses and failures.
"I think especially in this youthful, social entrepreneur culture, there can be this glamourization of people who work 24 hours a day and being in a constantly successful phase," Eden says.
"And that's really not what life is about. Being able to admit weakness and failures to each other is very important. . . I know, for me, I want to be open about when something is my fault, so that everyone can learn from it and it's not this giant elephant in the room."
To hear more from Eden Full and four other social entrepreneurs, sign up for the Beakerhead for a Better World panel to be held Sept 17, from 11:30 a.m. to 1:00 p.m.
Writer: Michelle Strutzenberger
– See more at: http://www.socialenterprisecanada.ca/en/newsroom/service.prt?svcid=enp_newsroom1&iddoc=417496&page=newsDetail.tpt#sthash.encFciwK.dpuf