"I never thought I would be doing this. I would always hear of young people starting amazing things but it always seemed so intimidating and now I'm the one being interviewed."- Paisley Dressler
Mount Royal University (MRU) alumni Paisley Dressler is a leading example of a social entrepreneur who is making a difference internationally. Graduating in 2015 with a Bachelor of Business Administration degree, with a minor in social innovation and non-profit management, Paisley is the now the Operations Director of her social venture Project STOKE. Paisley explains her social enterprise:
"Project STOKE is a project based in the Kisii and Kisumu districts of Kenya. The project facilitates the training of local metal workers to build smoke reduced, eco-friendly stoves as well as working with youth to sell and market the product. The health impacts of smoke on individuals, and the ecological impacts of wood and charcoal used in the cooking process are serious and can be addressed by STOKE's product. We allow people to save money, live healthier, and bring employment to communities."
According to Project STOKE's website, the increased efficiency of the stoves means that less wood is burned in the cooking process. The biochar created in the cooking process can be burned again, further reducing fuel consumption. Not only are the stoves cost efficient, less demand for wood means fewer trees will need to be chopped down for fuel creating a positive environmental outcome. In addition, the health benefits of reducing respiratory and visual illnesses that traditional stoves caused are immensely advantageous to the Kenyans.
When Paisley started her university career at MRU, she researched how to get more involved with school societies:
"I started with Enactus and thought it was a really cool club. I didn't really get what social entrepreneurship was until I went to the National competition where I saw all of the teams sharing their social venture stories. Soon after that, I went to Kenya and then I really knew I wanted to do something impactful."
Enactus is an international non-profit organization that brings together student, academic, and business leaders who are committed to using the power of entrepreneurial action to improve the quality of life and standard of living for people in need.
Between being a part of an entrepreneurial community such an Enactus and volunteering in Kenya, Paisley was inspired to make a difference. Paisley and her team now needed a solid idea to implement in Kenya and MRU student Timothy Lipp had the answer. Timothy first heard of the innovative and environmentally friendly Top Lift Up-Draft (TLUD) stove idea, originally developed by Dr. S. Paul Anderson, six years ago in a local Calgary café. All parties agreed it was a perfect fit and with the collaboration of their coworkers and key advisors, Project STOKE was ignited. Two Kenyan metal workers were then trained to create the stoves out of locally sourced materials. This skill development improves the quality of the stoves and increases the employability of the workers in the future. To date, they have had two batches of stoves sold in Kenya.
In just over a year, Paisley and her team kindled the interest of the social entrepreneurship community. Project STOKE won $30,000 at a pitch contest with the Change Tank to finance 95 stoves in the first batch of stoves that went to Kenya. Paisley also received the 2015 HSBC Woman Leader of Tomorrow award for Western Canada from Enactus Canada and HSBC Bank Canada.
Currently, Project STOKE is debating between the pros and cons of becoming either a non-profit or a for profit venture:
"If we are a non-profit, it changes the way we want to do things. We would eventually start subsidizing so we could focus more on the biochar. If we can see based on our sales that it starts becoming more sustainable, we could probably go with a for-profit venture. In that case we would give the Kenyans the business after a year and be the incubator that helps them start things. If they don't need us in a year, which would be perfect, then we can help someone else start a business. A non-profit model probably makes more sense for us, however, to create more of a social impact."
The last time Paisley went to Kenya, she used her trip to research and fact find for Project STOKE. Paisley found that by using their stoves:
"People were saving between 20-80 shillings a day and using about 1/3 the amount of wood."
As a part of Project STOKE's business model, Paisley and her team interviewed their customers. Fifteen interviews have been done so far and Project STOKE has developed a customer report to recount the Kenyans' testimonies.
Through hard work and a great deal of research, Project STOKE is continuing to work with their sales team to come up with new ways to market and integrate the stoves. Paisley describes Project STOKE's vision and objectives for the future:
"Our long term goal is to make another production centre and hopefully have a chain of production centres in Kenya. We are also looking to build up our credibility with marketing initiatives for the stoves."
To learn more about Project STOKE, check out the recent Stoking Entrepreneurial Spirit CTV segment.
A New Chapter of Storytelling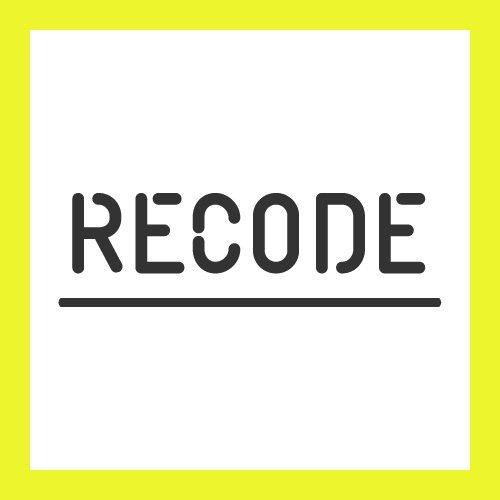 Increasingly, we are seeing that some of the greatest advances in social entrepreneurship and social innovation are coming from students. These stories are being lived, but they are rarely told. As a result, RECODE and the Trico Charitable Foundation are collaborating to survey and interview leading examples of Canadian post-secondary students who are developing social enterprises (for profit or not for profit).
This work seeks to build on RECODE's survey activities with Emory University in Atlanta, and the insights from the Scaled Purpose and Mount Royal University report "Where to Begin: How Social Innovation is Emerging Across Canadian Campuses".
It is hoped this research will inform our efforts to help Canada's post-secondary institutions lead the way in supporting student social entrepreneurs and social innovators. But more than that, it will lead to a series of blogs capturing the students' journeys. These stories will "reveal how process and purpose can converge to power a new economy for social and ecological impact" and, hopefully, inspire and inform social entrepreneurs within and beyond our Universities.
Stay tuned for updates on RECODE and Trico Charitable Foundation.