An update on a new social enterprise course offered by Mount Royal University, Calgary
Over the month of September, thirteen ambitious Mount Royal University students created individual lists and presented their picks of Canada's Top Social Entrepreneurs for 2020. Taught by Dr. Catherine Pearl, Associate Professor, Social Innovation, the Social Enterprising course introduced the students to social enterprise thought leaders and organizations from across the country.
The class defined social enterprise as: "Social enterprises are organizations that address a basic unmet need or solve a social or environmental problem through a market driven approach. (SEA, 2020)."
After each student presented their top 5 picks, the entire class formed a 'collaboratory' and together compiled their list of Canada's top five social entrepreneurs for 2020: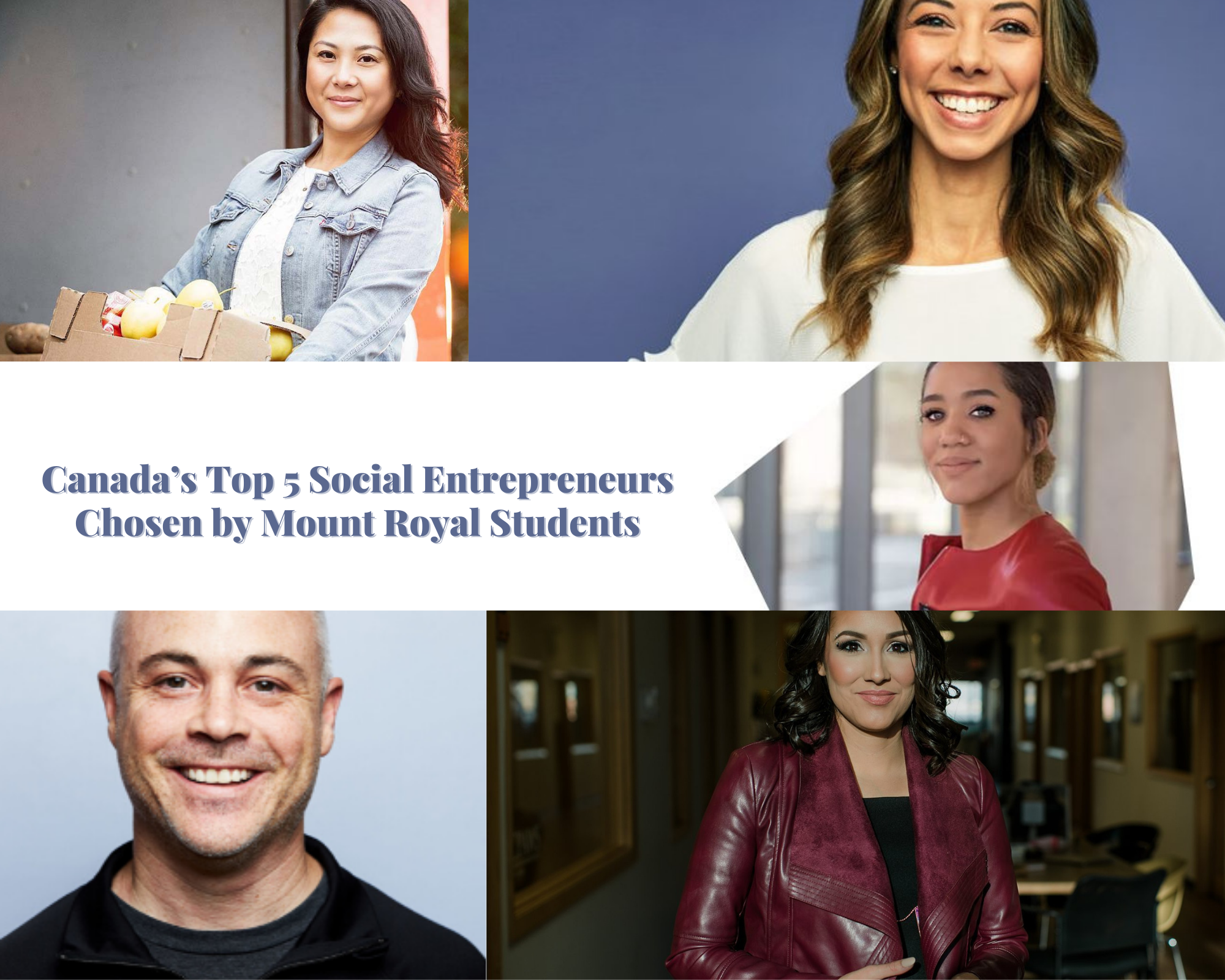 The students agreed that each of these people have dedicated their lives and their organizations to many of the complex problems that are embedded in the United Nations Sustainable Development Goals  (SDG's) and as innovative leaders deeply understand the leverage points in the systems they are trying to change.
Here are a few ways we can help (according to the students):
Order from Fresh Routes
Buy a gift for someone you love at SheNative
Download the Fill It Forward app (it's free)
Consider donating to Easy (and order their services), and Future Ancestors
"This was a great way for the students to dig deep and learn more about social enterprise; what it is and what it is not. We know from research that the SDG's are setting the stage for many emerging and established industries and this represents a huge opportunity for social purpose businesses and nonprofit social enterprises alike." –Catherine Pearl