"When you show deep empathy toward others, their defensive energy goes down, and positive energy replaces it. That's when you can get more creative in solving problems." -Stephen Covey
As Stephen Covey beautifully states above, empathy is key to solving problems, which is the foundation to what social entrepreneurship is all about. The award-winning social enterprise Twenty One Toys focuses on just that: using toys as tools for social change. The Founder and Inventor of Twenty One Toys, Ilana Ben-Ari explains:
"Friedrich Froebel, the 19th-century inventor of Kindergarten, developed 20 toys, which he called gifts. We like to think that we channel Friedrich, and our work starts by designing his 21st toy…for the 21st century, of course."
The 21st toy as Ilana described is called The Empathy Toy, which is a blindfolded puzzle game that can only be solved when players learn to understand and collaborate with each other. Ilana describes how The Empathy Toy encourages play for the 21st century:
"Why are so many 3 year olds creative geniuses? Because they never stop asking why. Creativity and emotional intelligence are being embraced and empathy is the number one job skill now named by companies such as LinkedIn, Slack, and Harvard Business Review."
Winnipeg native Ilana originally designed her empathy toys for the Canadian National Institute for the Blind while studying at Carleton University so that blind students could interact better with their sighted peers (you can see her TEDx Talk on how she designed the toy here). She discovered by working with the young, blind students that:
"Open ended curiosity and asking why is invaluable."
Ilana also realized that not only was the toy beneficial for the blind students, they were extremely advantageous to every one of all ages and abilities.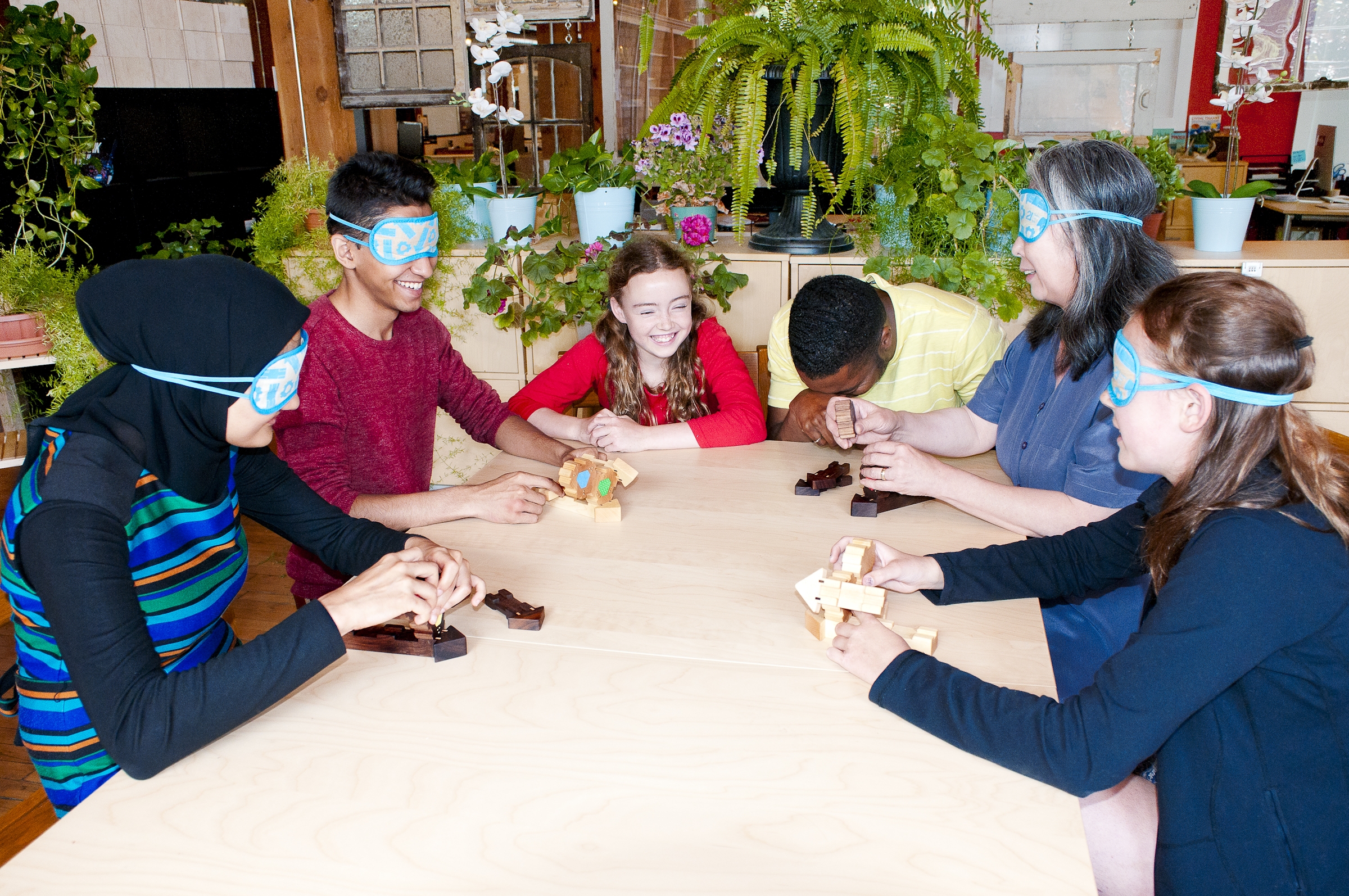 As soon as Ilana secured her first sale by sneaking into conferences, sleeping on her best friend's couch or rooming with clowns (a story for another time), Twenty One Toys was a familiar name to offices and schools. Ilana's bootstrapping story is one many other entrepreneurs can attest to:
"We were in TIME magazine but I still lived with 6 other people. The entrepreneur journey is hard"
Twenty One Toys are now in over 1000 schools and offices and reaching all over the world. Ilana attributes word of mouth, Kickstarter, and asking people for testimonials to Twenty One Toys success:
"Find your early adopters. Find the people who are excited about your product."
Looking to the future, Ilana says she has the "next 7 toys already made up and designed in her head." For now, she is almost done working on The Failure Toy. According to the Twenty One Toys website, The Failure Toy challenges the notion that failure is something to be feared and hidden and instead something that can be practiced and developed as a skill.
Ilana's journey with Twenty One Toys is yet one more example of how social entrepreneurship can stem from something unexpected. It is also a reminder that the key isn't so much whether people describe themselves as social entrepreneurs as it is their use of business models to solve social problems.
[box]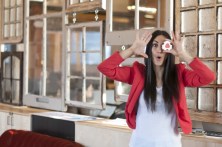 Ilana was brought into Calgary as a part of one of our 4 programs: The World of Social Entrepreneurship (TWOSE). TWOSE is a partnership with local leaders that brings the most inspiring international examples of social entrepreneurship to engage with and advance Calgary's growing social entrepreneurship sector. The Trico Charitable Foundation is committed to this program as we believe that by bringing some of the best and brightest examples of social entrepreneurship from around the world to Calgary will help galvanize the local the conversation, bring business opportunities to YYC and, perhaps most importantly, showcase amazing local social ventures and help them gain the insights they need to take their efforts to the next level.
Ilana was able to meet with Trico Homes, ATBX cohort, MRU, Calgary Sexual Health, Calgary Counselling Centre, Vecova, and CINIM to share her amazing insights with.
Interested in connecting with Ilana? Check out her #CoffeeTawks: http://ilanabenari.com/coffee-tawks [/box]