What's Next YYC is a biennial award from the Trico Charitable Foundation and the newly formed Trico Foundation Social Entrepreneurship Centre at the Haskayne School of Business to celebrate the most exciting social entrepreneurs in the city. Because What's Next YYC only targets local social enterprises that have already won awards and/or successfully completed a local social enterprise support program, it not only helps social enterprises get to the next level, it also builds on and celebrates the work of social enterprise support system of Calgary and its surrounding area. What's Next YYC also seeks to help build Calgary as a social enterprise hub. This blog series provides an update on the journey of some of our finalists from the inaugural 2019 edition of What's Next YYC.
Founder and CEO of aGRO Systems Inc. (aGRO), Victoria Ross, found her passion through wanting to solve a problem that struck close to home. Victoria's father has been a beef cattle rancher for almost 50 years. While completing her Bachelor of Commerce degree at the University of Calgary, Victoria found that around half of all Canadian farmers need a second job to make ends meet, similar to her family's own experience. This spurred the creation of her social enterprise, which provides service and grain bins to breweries, distilleries, and cideries to transform their waste into affordable livestock feed that is sold to local farmers. aGRO is helping make family farmers more profitable, improving the global food system, and reducing carbon emissions from livestock.
Since the What's Next YYC awards in 2019, aGRO has engaged 6 farmers and hired 4 new employees. They also partnered with a cidery, which made the team realize they could access different waste streams, such as apple waste, and not just spent grain.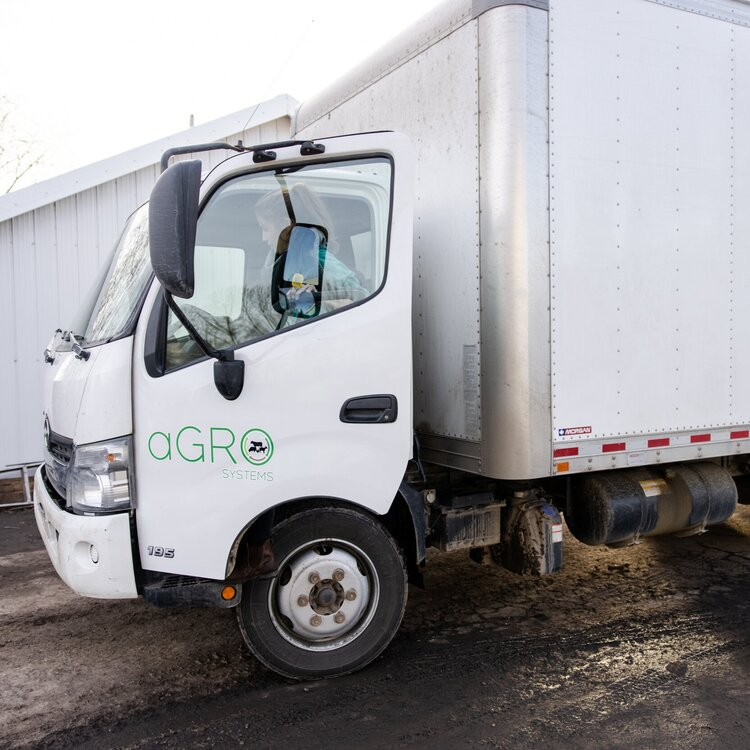 aGRO is now at the point of determining how they want to grow and expand. Recently, they have been in negotiations with grocery stores, bakeries, food processors, and distributors. Victoria explains the overarching question aGRO is looking to tackle right now:
"You have nearly 50% of Canadian farmers that need a second job off the farm and in conjunction with that, nearly 58% of all food produced in Canada is lost or wasted throughout the food chain. So why do those farmers need to have a second job just to see over half of their product not even get to the people it needs to get to? Moreover, why do we have 1/8 households in Canada experiencing food insecurity while we have all this food waste—I think at least 34% of that can be saved."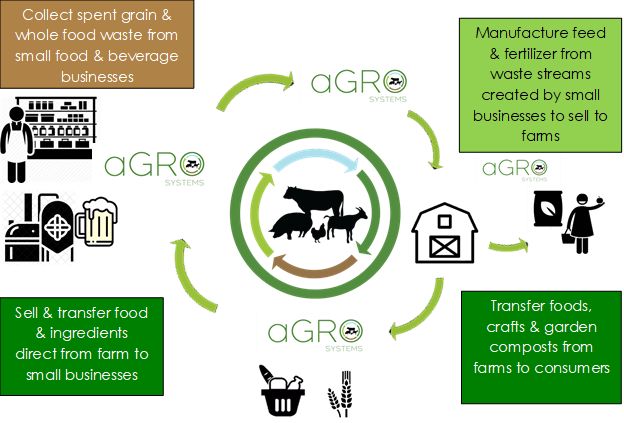 Victoria is excited to see how they can connect more players into this process and turn more waste into value. aGRO has also wanted to improve the 'farm to table' aspect. Rather than grains going to waste, they are fed to livestock and aGRO then helps sell the processed livestock in gift baskets. Victoria has been working hard on the A.S.E.S.S. testing worksheets and evaluating aGRO's assumptions they might have about consumers:
"We undertook an affordable loss experiment by offering gift baskets that contain Brewers beer that we work with and the meat from the farmers that we work with. We are trying to dip our toes in, and experiment with as many different things as possible, because why not?"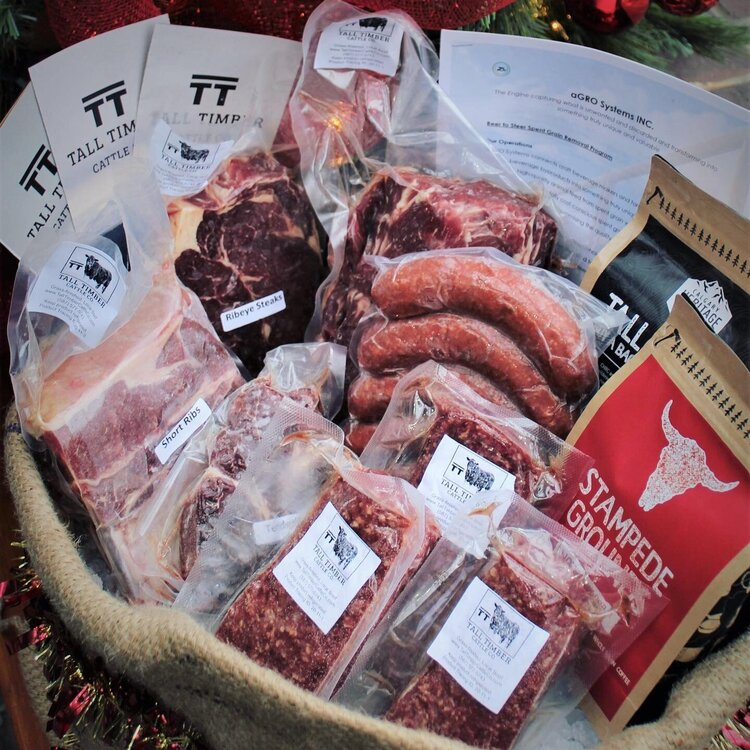 Victoria concludes:
"For aGRO, in general, it's great to continue to promote smaller scale farms and their ability to connect to consumers and also reducing waste in the current system as it is. Until we can change the system where there are more 'farm to table' initiatives, we will continue to reduce as much waste as possible from the current food production system."
The Haskayne School of Business and the Trico Charitable Foundation believe Calgary can be a global hub for social entrepreneurship and leaders in the evolution of capitalism. The Trico Foundation Social Entrepreneurship Centre was established at Haskayne in 2019 thanks to a $5-million gift from the Trico Foundation to support student experiences inside and outside the classroom including community-based learning, internships, curriculum development and research. To build on this momentum, both organizations are collaborating on the biennial Social EnterPrize award for outstanding Canadian social enterprises and the biennial What's Next YYC, which awards prize money to amazing Calgary and area based social enterprises.
Learn more.