Trico Charitable Foundation and the Haskayne School of Business are extremely pleased to announce Charmian Love as the judge for What's Next YYC at the Social EnterPrize event on November 21st, 2019. Charmian is also offering the four lucky recipients of What's Next YYC one hour of one-on-one coaching, which is a huge bonus for any social entrepreneur. Dan Overall, Executive Director of the Trico Charitable Foundation, explains the significance of having Charmian as a judge:
"Charmian literally and figuratively brings a world of social entrepreneurship experience with her. She was our first choice to be the judge for the first-ever What's Next YYC and we are thrilled she agreed."
You can find Charmian's full bio below. Highlights include:
"I am delighted to be part of What's Next YYC. I have a very soft spot in my heart for Calgary after the Social Enterprise World Forum in 2013 (hosted by the Trico Foundation). It was an important moment to deepen relationships with many people who have become key navigators and mentors on my journey."  -Charmian Love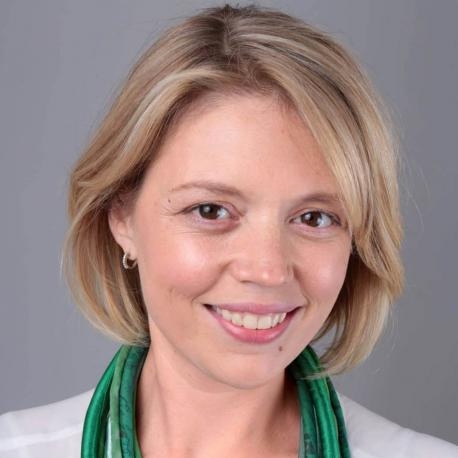 Full Bio:
Charmian is the Co-Founder and Chair of B Lab UK, where she supports the growth of B Corps across the UK (and beyond) and has recently been nominated to Co-Chair B Lab's Global Climate Task Force.
Charmian believes in the power of business as a force for good and has first-hand experience in what it is like to be an entrepreneur, an intrapreneur and a systempreneur.
Charmian is deeply engaged in helping accelerate the transition to a more regenerative, circular and inclusive economy.  In her role as Entrepreneur in Residence at the Skoll Centre for Social Entrepreneurship at Oxford University's Saïd Business School, Charmian is guiding the development of the Circular Economy Lab and designed and teaches MBA and Executive MBA courses on this subject.  Charmian is also involved in the shaping the adoption of the circular economy in London and sits on the Investment Committee of the London Waste and Recycling Board (LWARB).
In addition to her work on the circular economy, Charmian is also actively engaged in how we might mobilise a 'Movement of Movements' – connecting people and organisations who share a goal relating to the need for deep and systemic levels of change in our economy.
Charmian's journey as an entrepreneur began with the creation of Volans, a change agency, co-founded in 2008 with John Elkington and Pamela Hartigan (and the second UK company to certify as a B Corp) where her clients included senior leadership teams from Nike, HP and Allianz. Prior to starting her adventure with the Volans team, Charmian was a consultant at BCG and Chair of the Flavelle Foundation.
You can get a feel for some of Charmian's thinking in pieces she has contributed to publications including HBR, Wired, Fast Company, Stanford Social Innovation Review, Pioneers Post and The Guardian.
A proud Canadian, Charmian received her MBA from Harvard Business School and holds a degree in Art History from Queen's University.
A special thanks to the Skoll Centre for Social Entrepreneurship at Oxford University's Saïd Business School for making Charmian available. The goal of the Skoll Centre for Social Entrepreneurship is to maximise the impact of social entrepreneurship to transform unjust or unsatisfactory systems or practices around the world, and address critical social and environmental challenges.
[box] The Haskayne School of Business and the Trico Charitable Foundation believe Calgary can be a global hub for social entrepreneurship and leaders in the evolution of capitalism. The Trico Foundation Social Entrepreneurship Centre was established at Haskayne in 2019 thanks to a $5-million gift from the Trico Foundation to support student experiences inside and outside the classroom including community-based learning, internships, curriculum development and research. To build on this momentum, both organizations are collaborating on the Social EnterPrize award for outstanding Canadian social enterprises and What's Next YYC, which awards prize money to Calgary & area based social enterprises. Learn more at: https://haskayne.ucalgary.ca/centres/tricofoundation[/box]