The Investment Readiness Program was created by the Government of Canada. As the Government of Canada explains: "The Investment Readiness Program (IRP) is a multi-year $50 million pilot program designed to help advance Social Innovation and Social Finance (SI/SF) in Canada by building on existing supports to help catalyze community-led solutions to persistent social and environmental challenges. The pilot will provide a learning opportunity to inform future direction on how best to support and mobilize the social finance sector." Learn more here.
This blog series by the Trico Charitable Foundation showcases updates by successful IRP grant recipients who reside in Alberta. The goal of this series is to help inspire, inform, and nurture the ability of social entrepreneurship to close the gaps in Canadian society. 
The Aquatic Biosphere Society of Canada's mission is to educate, inspire, and empower people to play an active role in the conservation of our aquatic ecosystems. The Aquatic Biosphere Project's mission is to tell the "Story of Water" story through immersive experiences, education, conservation, and community.
Lee J. Burton, Secretary to the Board of the Aquatic Biosphere, explains they used the IRP grant in 2021 to embark on a feasibility study:
"This important study introduced the Aquatic Biosphere Project to the City of Edmonton and other critical community stakeholders. The study allowed for the discussion of the project concept, its impact, and touched on the importance of the "Story of Water."

The IRP fund generated an opportunity to develop a key piece of project property that would otherwise might have been a challenge to accomplish in a tight timeline. Through the study, we created a fundamental proof of concept of the project itself. With this element in place, we then put forward our vision to serve the Capitol region, and to highlight the economic benefits of serving the northern and central Alberta tourism catchment."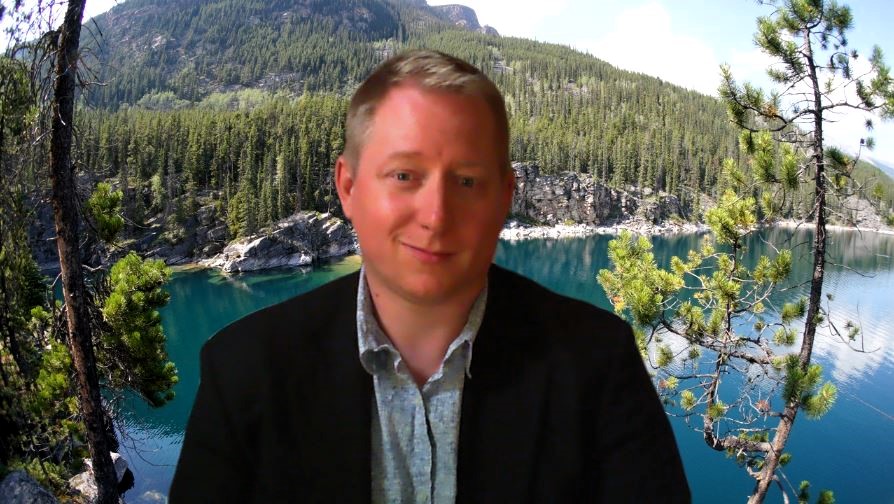 Lee discusses that launching the feasibility study under the pressures of the pandemic was a challenge:
"High volunteer turnover as a result of the cost of living and navigating the new world of working remotely was challenging at first. The status quo of in-person stakeholder interviews were thrown out the window. Scheduling valuable skilled volunteer hours was turned on its head. Even building traditional connections to community partners, such as a conversation over coffee and a firm handshake was no longer in the realm of normalcy. We analyzed our resources and adapted our best practices as quickly as possible to ensure the study could show the best of the Biosphere. Through the grant, we were able to benefit from some extra help in the face of this challenge: the terrific local community partner, ReImagine Architecture Group, came on board to add some incredible knowledge and flexibility to our resources. This helped complete the study in a beautiful format, and the process opened a lot more connections to benefit the Aquatic Biosphere Project."
Lee explains their biggest learning was the reinforcement of community value:
"Through the feasibility study efforts and strategic programs beyond, we experienced the value of a strong volunteer core. We built new relationships with post-secondary institutions, built valuable connections with environmental organizations both local and Nationally. Leveraging our friends and resources, the Aquatic Biosphere enhanced its focus on the grant and feasibility study for an exceptional presentation of the project concept." 
Looking to the future, the Aquatic Biosphere is "flowing" with next steps. Lee concludes:
"With the IRP funding and the feasibility study, we found the ability to highlight new ideas, share the concept, and share the excitement that is at the core of the Aquatic Biosphere Project. This was key to developing strong working relationships with local resources which have propelled program development, such as our award winning "Water We Doing" podcast. With our community partners, we are also exploring advances in Augmented Reality and gamification, and a mobile interpretive center that can highlight the Story of Water in most communities across the province.

Thanks in part to the IRP and the feasibility study, we have many foundational programs rolling off the line, that can provide education and conservation resources to the capitol region and beyond. The learnings of these programs will be incorporated to ensure an informative and fascinating visitor experience.

Using the foundations this grant provided, the Aquatic Biosphere has been navigating our capital strategy to fund and ultimately put shovels in the ground. The end result will be a realization of the vision of a public facing attraction to tell the ever-important "Story of Water", from mountain peak to ocean and back again. This objective will provide a net benefit to conservation, education, research, and an understanding of our place in the water cycle. It will focus on the life within and around water, and play to the whimsy that is the wonder of all things."