"I highly recommend (the SFF) for anyone in the world of social enterprise. At the very least you get to see the way people in the industry walk the talk, the language they speak, and what decisions they make. I see that as an extremely valuable takeaway"-Azad Mardukhi, Founder of Carbon Trees
Held at the MaRs Centre for Impact Investing Incubator, the 8th annual Social Finance Forum (SFF) event in November 2015 brought together Canadians to discuss best practices of business and community building. Through discussions around key insights and takeaways with several individuals who attended the event, it is clear the SFF stimulated some crucial themes: collaborating in new ways, networking, and navigating support.
Collaborating in New Ways:
For Jordana Armstrong, Technology Analyst from Innovate Calgary, the SFF identified the importance of collaboration:
"One theme that has come up a lot is the need to collaborate in new ways. For example, Erica Barbosa Vargas from the J.W. McConnell Family Foundation posed the question: 'how do we get capital institutions to cooperate across sectors? How do we go from financing one project to partnering with a city to finance 10?'  I thought that was an interesting approach because I don't know if a lot of organizations are doing that quite yet and it emphasizes an untapped opportunity".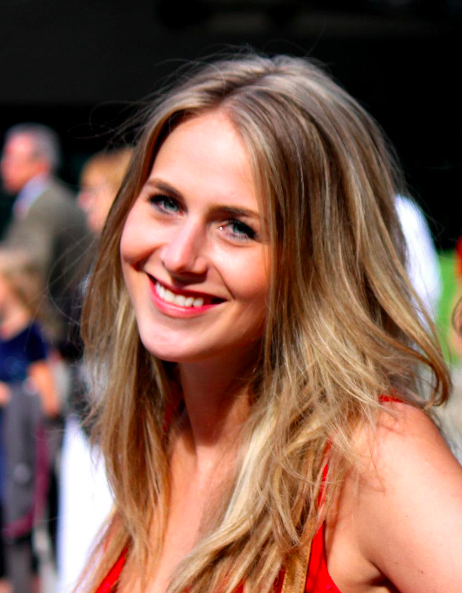 Within the theme of new forms of cooperation, Jordana mentions the need for organizations to be much more agile:
"Access to capital continues to be a challenge and there is increasing demand on funders. In Erica's session she stated that grant makers are increasingly playing the role of change makers. It is cooperation of all kinds of different actors in different spaces"
Jodi Butts, Executive Director of Rise Asset Development also feels there is a call to action to work in partnerships:
Jodi Butts

"Access to capital and funding allows people to stay tied to one place. In our current moment in Canada, where you see people really concentrating in large cities, it is really important that we think of our whole population. This too is a call to action to collaborate but really collaborating with communities and understand their needs and look at the innovation solutions coming out of those communities and to see how we can learn from each other"
Jodi also reflected on the fact that solutions to big challenges likely don't sit inside a single organization:
"There are no quick fixes to pernicious problems but there are innovative solutions out there that require time to execute on and for their long-term to impact to gestate; problems accumulate over decades and digging deeper holes to climb out of so it's irrational to think there are Silicon Valley like quick fixes. As well, because this is true, at the SFF I heard an implicit call to action to collaborate- in order to effectively enable local social finance and to take advantage of tools like Social Impact Bonds that can over time solve our greatest social challenges"
Daniel Bida, Executive Director of ZooShare, recalls the impact of the rising amount of interest in impact investment coming out of events like the SFF: "There are increasing amounts of cool companies working in the social enterprise space and increasing amounts of accredited and institutional investors that want to play in the space."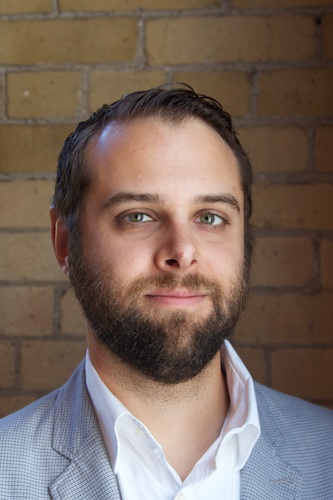 Networking:
"Overall, there are some really smart people doing some extremely impressive things and
it is always nice to like this and learn more because that kind of energy is infectious and I always leave energized"- Daniel Bida, Executive Director, ZooShare
The second theme that was observed to be very essential at the SFF was building relationships via networking.  Daniel discussed the importance of engaging with the other attendees:
"Networking between sessions always tends to be interesting because the people I unexpectedly meet can either help further my business or excite me intellectually with their ideas, and this year's SFF was no different."
Azad Mardukhi, Founder of Carbon Trees agreed with Daniel on the significance of interacting between sessions:
"I find that the most productive discussions are outside of the actual conference, whether it be during one of the 15 minute networking breaks or the after conference parties, those were the most productive discussions happening"
Laura Dickson, Executive Director of WINS and Dan Kershaw, Executive Director of Furniture Bank, also observed that sharing information with fellow SFF attendees was crucial as many social enterprises are confronting the same challenges. See 1st SFF blog here.

Navigating Support
The third insight highlighted by the SFF attendees was the importance of fostering a strong ecosystem in Canada. Jordana explained:
"Another thing that came up for me is this idea around an ambiguous support system. There are a lot of actors and organizations providing support, but how are entrepreneurs accessing services and are they able to tap into the right ones? In one of the breakout sessions, I sat down with numerous intermediaries across Canada who all shared a very similar opinion: we have a lot of awesome initiatives to foster innovation in the social space but there is a lot of confusion around access. There is also confusion around what kind of  support an entrepreneur or innovator might need depending on their stage. Is it funding they need or a better plan for business?" It's critical for us to not only foster a strong ecosystem in support of innovation, but also to become better story tellers.
There was also significant discussion at various SFF sessions about the untapped potential of social finance in Canada:
"While many points were raised regarding various challenges the sector faces–for example regulatory barriers, shifting mindsets and debunking the myth that impact is riskier–it's incredibly exciting to see how much opportunity we have in front of us" Jordana says.
As we look forward to the 9th annual SFF later this year, we hope to continue the conversation and dive deeper into the above themes addressed by the 2015 participants we interviewed. By keeping the three themes in this article in mind (collaborating in new ways, networking, and navigating support) we are hopeful a ripple effect will expand across Canada in regards to social entrepreneurship.
 "I'm really grateful for the access and look forward to attending annually moving forward. The SFF was particularly useful for me as my organization hasn't officially launched to the public yet and it allowed me to perfect my pitch while connecting with like-minded individuals in the worlds of Social Finance, Innovation and Sustainability. I made some great contacts at the networking events, several of whom have agreed to help me in various capacities." Azad Mardukhi, Founder of Carbon Trees