The Investment Readiness Program was created by the Government of Canada. As the Government of Canada explains: "The Investment Readiness Program (IRP) is a multi-year $50 million pilot program designed to help advance Social Innovation and Social Finance (SI/SF) in Canada by building on existing supports to help catalyze community-led solutions to persistent social and environmental challenges. The pilot will provide a learning opportunity to inform future direction on how best to support and mobilize the social finance sector." Learn more here.
This blog series by the Trico Charitable Foundation showcases updates by successful IRP grant recipients who reside in Alberta. The goal of this series is to help inspire, inform, and nurture the ability of social entrepreneurship to close the gaps in Canadian society.
Did you know that in Alberta alone there are 180,000 restaurant takeout orders and 720,000 single-use containers every night? That's not even counting grocers or fast-food containers! Calgary social enterprise Earthware is offering people the opportunity to affect real change by using a return-for-reuse zero waste takeout container program.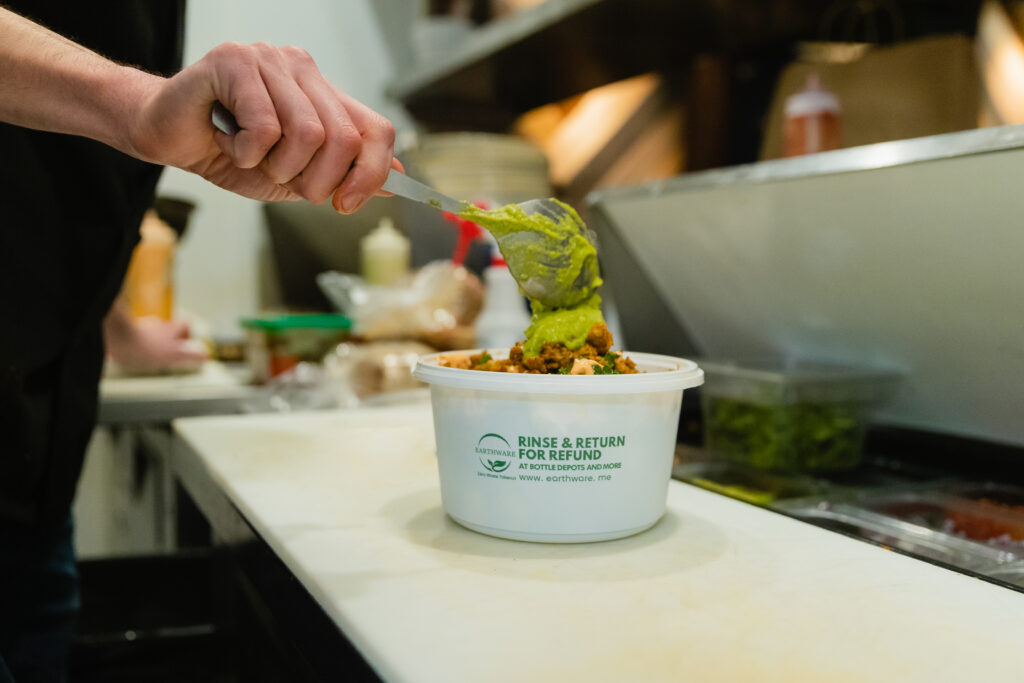 Restaurants, hotels, and grocery stores are embracing the opportunity to reduce the over 450 million takeout containers, plastic and compostables that will end up on our streets and in the landfill across Alberta this year. Earthware's reusable container solution is a key option for reducing waste and is far superior, both environmentally and economically, to recycling and composting.
Founder John MacInnes created Earthware from an appreciation of good food, the love of his city, and for his family. He wants to leave the earth a better place to live for them. He also hated how the takeout container manufacturers' recycling and composting misinformation is creating confusion for food lovers like him.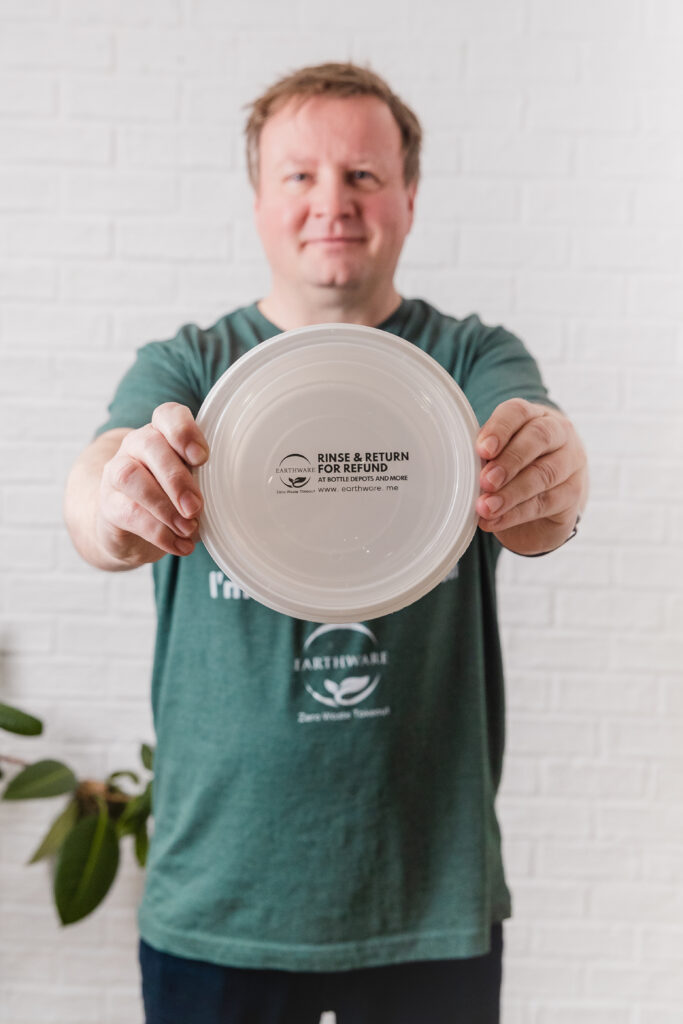 John explains what their IRP funding was used for:
"Primarily with a company called Purpl who are consultants helping us to properly craft our message."
John expresses the challenges Earthware is overcoming:
"Our biggest issues are supply chain of reusable containers, and customer acquisition. With regards to supply chain we are very limited to manufacturers that create a thicker, better quality container. These containers are actually built for the single-use market but can be reused several times. They are hard to source, take a long time to produce, ship and are not perfect for our purposes. Our eventual goal is to start manufacturing right here in Alberta.

Customer acquisition is actually ahead of plan but we would like to see as many restaurants and other packaged food providers working with us as possible. We are doing good out there."
John has had a plethora of learnings from the past year:
"The new process looks like this: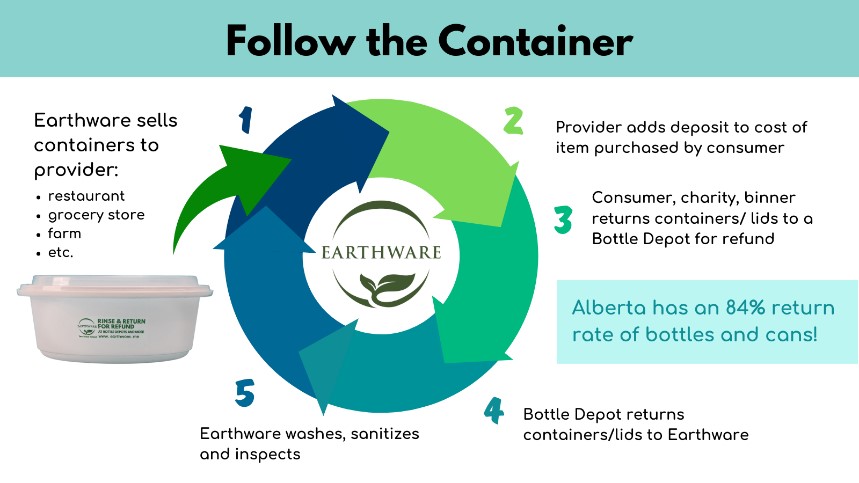 Agreements signed with the bottle depots. Now Earthware containers are returned to bottle depots the same way people return bottles and cans. We are the first reuse organization in the world to be accepted into a government regulated deposit return scheme.
We have new containers. Significantly less plastic, more stackable, white bases with clear lids. They make meals look great!
In the last three weeks we have shipped over 7,300 containers which is up just a little from our average of 77 per week. This boost is because of the new model where restaurants, etc switch completely to our reusable takeout containers. Under the old model they only used our containers when asked by members. That was less than 1% of orders, now we are 100%.
We have a new website. Check it out!
We have a new space. Office & warehouse space that currently houses our new containers and will soon house our new wash facility. Come visit us anytime at 3203 9 Street SE, Calgary.
We have a fancy new van called "Eartha". She is wrapped in messaging that looks great and focuses on promoting companies that are providing Earthware.
We have a new staff member. Vere Adamson is a seasoned warehouse manager who makes sure our containers are clean, our orders arrive faster than expected and our depot partners are well taken care of. We've also hired a Customer Retention Manager who is starting in the fall to ensure we are maintaining those relationships with our valued customers.
So much recognition: 
Accepted into Telus Community Safety and Wellness Accelerator
Accepted into Plug N' Play Accelerator
The Peak Emerging Leaders of 2023
Foresight 50 Canada's Most Investable Cleantech Ventures
Other various media coverage that can be found on our Media Page
Grants from CFIN, IRP, Alberta Jobs Now, Alberta Innovates and Green Centre Canada
New investors. VC funds, private individuals and Social Enterprise Fund
Every week we are signing on new companies that will provide Earthware. By using Earthware these great companies are signaling to the world that they care about you so please support them by giving them your business."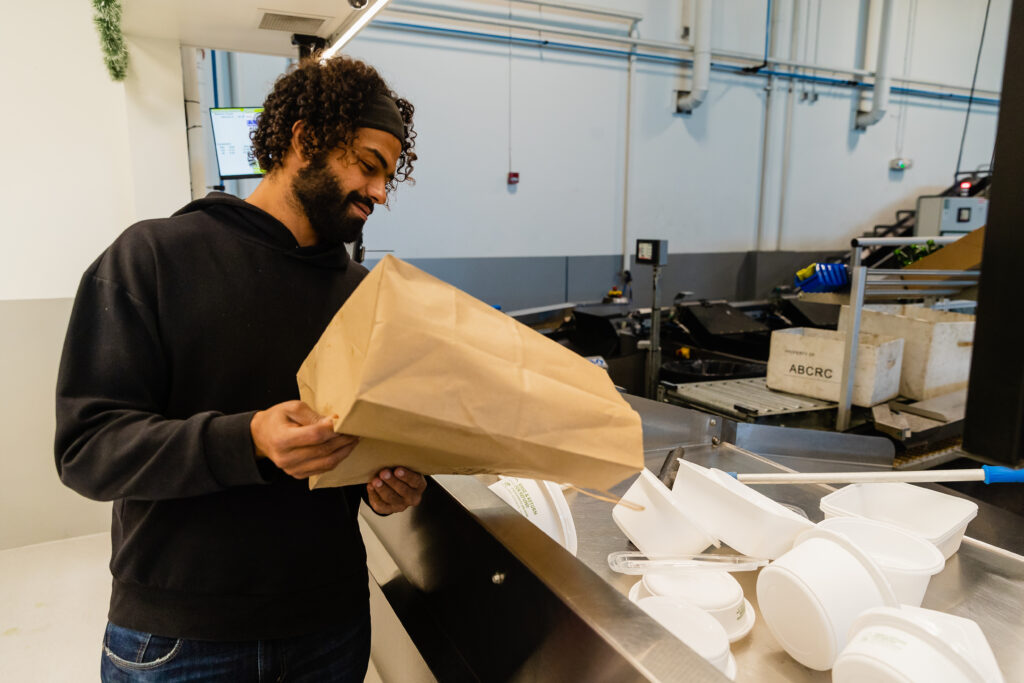 Looking to the future, John concludes with Earthware's next steps:
"We have now expanded to Airdrie, Banff and Canmore with bottle depots ready to accept the containers in these communities and we have plans to move into Edmonton before the end of the year. We are also building a plan around manufacturing our own containers here in the province."