Our Q & A with Gavin Armstrong, Founder and CEO of Lucky Iron Fish, discusses his personal social entrepreneurship journey, the joy and challenges of pitching, the art of pivoting and much more:
What is the personal journey that spurred your organization to start? How long did you play with the idea before starting?
When I first matriculated at the University of Guelph in Marketing and Finance, I had every intention of becoming a banker. But a two-week field course in Botswana and an internship in the Dadaab refugee camps in Kenya opened my eyes to the realities of abject poverty. I was compelled to recalibrate and focus on helping others with issues of hunger and malnutrition.
During this time, I also marveled at the refugee camp staff's abilities and fortitude, but became dissatisfied with philanthropy. Simply giving people food and shelter did not address root causes. There had to be a better way.
Upon returning to Canada to resume my studies, I came across an ad to commercialize a health innovation concept called Happy Fish by Chris Charles, who was completing his PhD in biomedical science at the University of Guelph. He had begun researching and working on Happy FIsh in 2008, after he made the shocking discovery that 50% of Cambodians suffer from iron deficiency while vacationing in Cambodia. This is roughly consistent with instances of iron deficiency in developing countries and marginalized communities – in fact, 3.5 billion people suffer from iron deficiency worldwide, which can result in anemia, weakness, impaired cognition, and increased risk of illness, particularly in women and children.
I took the plunge and responded to the ad, then eagerly worked to scale up the invention, first by modifying its shape & brand to Lucky Iron Fish, then in 2012 by setting up our for-profit operations infused with social good.
Through our "Buy One Give One" program, we give a Fish to someone in need for every Fish purchased online. At the end of 2015, approximately 70,000 Fish were sold and another 40,000 donated, with an estimated 84,000 families benefiting from using Lucky Iron Fish. We're also committed to sustainable business practices and have achieved B Corporation status – being a B Corp is an important part of our DNA, and we take pride in the fact that we measure in the top percentile of all B Corps around the world.
Who was your first sale?  Did you have to "pitch" someone?  How did that feel? Has there been a time when the wheels almost or did come off?
Initially, raising capital for Lucky Iron Fish was a significant challenge – everyone loved the idea but no one saw it as a viable business proposition. We were also unprepared for the tepid reception the Fish would receive from families in Cambodia, where it was first introduced. We assumed that, because the product was so revolutionary, easy-to-use and affordable, the Fish would virtually sell itself through our door-to-door sales efforts. Our lack of social currency was a pretty significant and costly hurdle – we were hardly moving any product and burning through cash at an alarming rate.
Thankfully we learned from our misstep and pivoted quickly. Partnering with aid organizations and local NGOs helped us establish community ties – our first sale came from Trunkh, a local souvenir store in Cambodia – while calculating the astronomical market cost of iron deficiency compared to the low cost of rolling out Luck Iron Fish alleviated concerns of prospective investors. We successfully raised $1M in the company's first year alone.
Can you describe a time when you felt a tension between maintaining the social and financial components of your business?
Walking away from a potential sale is never easy, but that's essentially what we ended up doing with one bulk order because it didn't align with our social impact goals and B Corp commitments.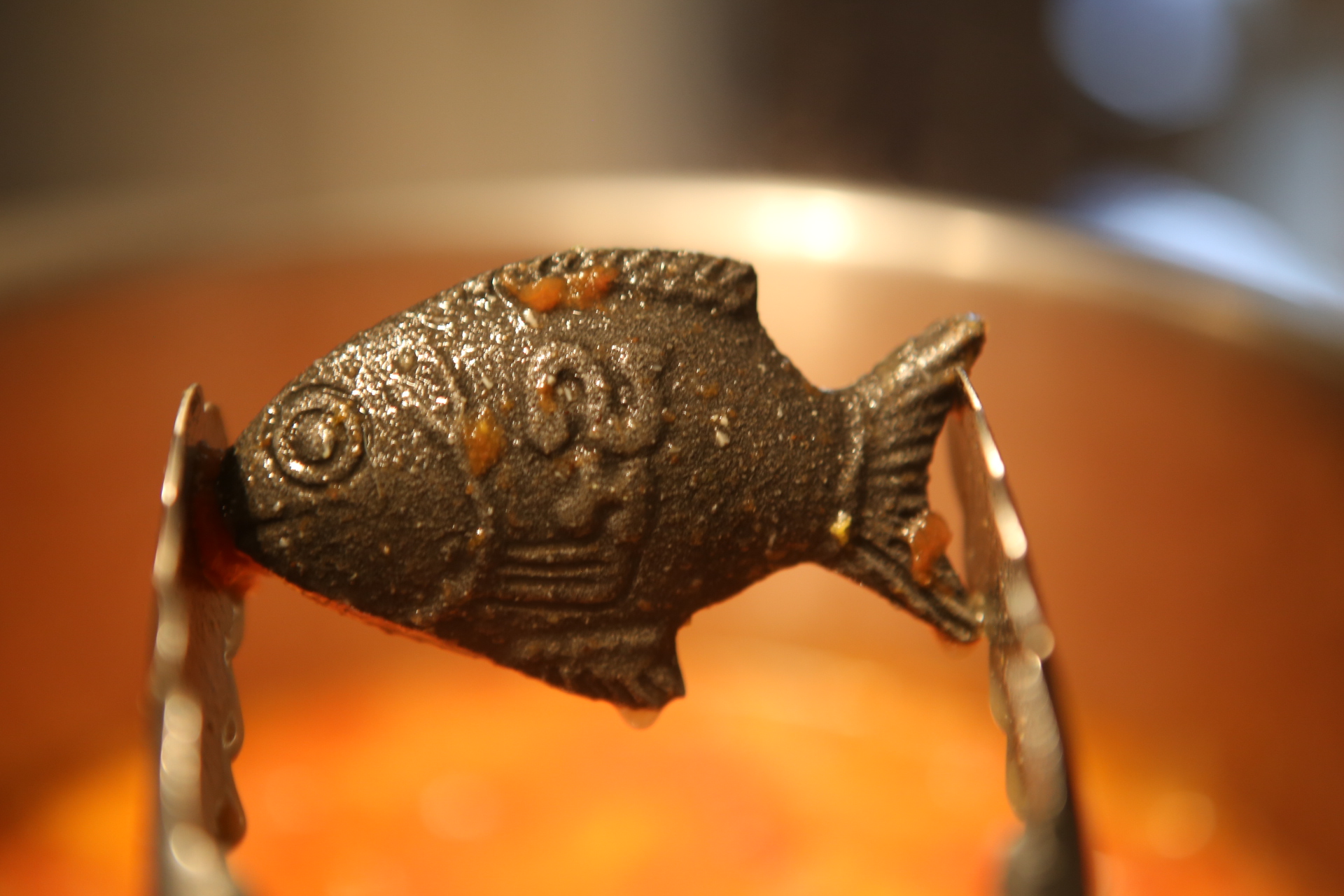 What impact do you hope your organization can make in the world if it fulfills its potential?
The need for a solution to iron deficiency simply cannot be overstated. I'm deeply committed to reaching 1,000,000 Fish sold and 1,000,000 more donated by 2020, and ultimately "putting a Fish in every pot." Doing well by doing good is going swimmingly at Lucky Iron Fish, and I'm excited to dive into the next phase of our work – to enter new markets, transform the lives of countless more people, and eventually put an end to iron deficiency.
[box] Join us at Beakerhead 2016 to meet six extraordinary social entrepreneurs fusing design, engineering and entrepreneurship to make the world a better place – and still meet the bottom line!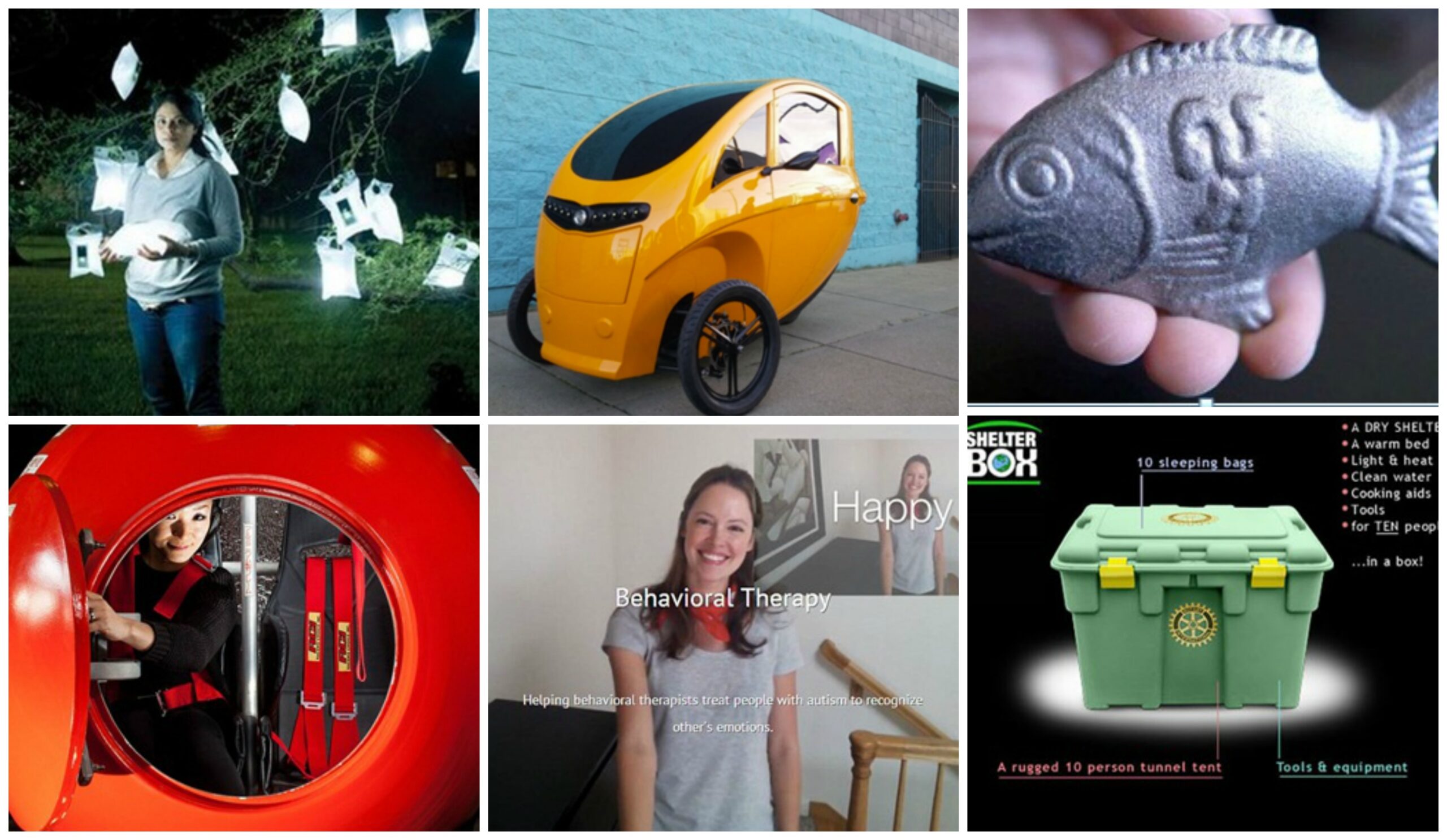 Kudo's from Oprah to ABC's Shark Tank, Forbes Magazine and B-Corp; growing from 100 units a month to 10,000; hitting revenue of $5 Million; responding to over 270 disasters and humanitarian crises in over 95 countries – these social entrepreneurs have seen it all.
September 16 will be Social Entrepreneurship Day in Calgary. You will be able to check out:
A morning keynote by Michel Gelobter called "Lean Start-ups for Social Change: Insights and Perspective for Social Purpose Organizations":
Michel is author of "Lean Startups for Social Change: The Revolutionary Path to Big Impact". The lean startup approach has been revolutionizing businesses of all sizes for years and Michel's book shows how lean startup can have the same transformative impact in non-profits, government, faith institutions and across the social sector.
"How Doing Good in the World is Great Business" Panel:
This candid, "how to make great ideas a reality", lunch-hour panel discussion featuring the six social entrepreneurs and moderated by Kim Smith, Community Manager for the award-winning Capital Ideas in Calgary.
An evening pitch contest where five Calgary social ventures compete for a grand prize of $10,000:
Everyone wins as you can watch three of the Beakerhead social entrepreneurs give tips on how the local social ventures can enhance their pitches. The three Beakerhead social entrepreneurs will the transition to an "Art of the Pitch" panel discussion. The event us hosted by Calgary's own Million Dollar prize winner of a Global Billion Dollar Idea Pitch Competition, Craig Elias.
Click here to learn more and register.[/box]