This article was originally published on November 20th, 2015 on the ENP Canada website. It has been cross-posted with permission from the author Michelle Strutzenberger, Newsroom Chair, Axiom News.
The selection of the Calgary-based Women In Need Society (WINS) for the prestigious Social EnterPrize hosted by the Trico Charitable Foundation couldn't be more timely, says WINS executive director Laura Dickson.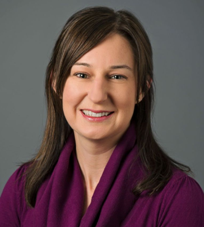 After more than 20 years in existence, WINS is at a pivotal point given outcomes of a recent growth strategy.
In 2014, the non-profit social enterprise acquired a centralized sorting and distribution facility for the four Calgary thrift stores it operates. While the facility is a much-needed asset, accommodating the changes it has introduced has generated some challenges. "We're now taking a look at how do we really make sure that we're leveraging that asset in the best way," Laura says.
In addition to managing these changes effectively, WINS is looking to increase its retail square footage. Adding a fifth store is a goal, likely within a year or so. The hope is that this addition will contribute to growing the business and seeing some of the retail growth projections set in 2014 come to bear.
Entwined with plans for growth, WINS is facing a number of crossroads in terms of the services it provides.
Through a voucher program, WINS provides household goods, clothing and furniture to women and children in need. Up to a lifetime maximum of $450 worth of goods can be issued free of charge to families who have undertaken basic income- and asset-level testing.

Last year the society saw its highest record for people accessing the free-goods program. Close to 5,000 individuals were served through that program. This year, the society is on track to exceed that record. The welcoming of Syrian refugees in the near future is expected to have a direct impact on those numbers.
"We see that we could be at a crossroads in terms of the sustainability of this program. There are not a lot of others in Calgary that do what we do when it comes to issuing goods free of charge," Laura says.
Another crossroads for WINS relates to a shift now underway to move towards a client goal-based management program in its six Family Resource Centres. "We are establishing an accountability agreement between ourselves and those that we serve so that we are better able to measure the kind of impact that we're having on women's lives," Laura says.
So far the introduction of this client goal-based management approach has been extremely promising, she adds. "We're able to track women that are taking steps forward toward employment, taking steps toward settling family justice issues, accessing training in Canada to get their credentials recognized and just accessing the kind of supports that they need in order to get settled and move forward with their lives."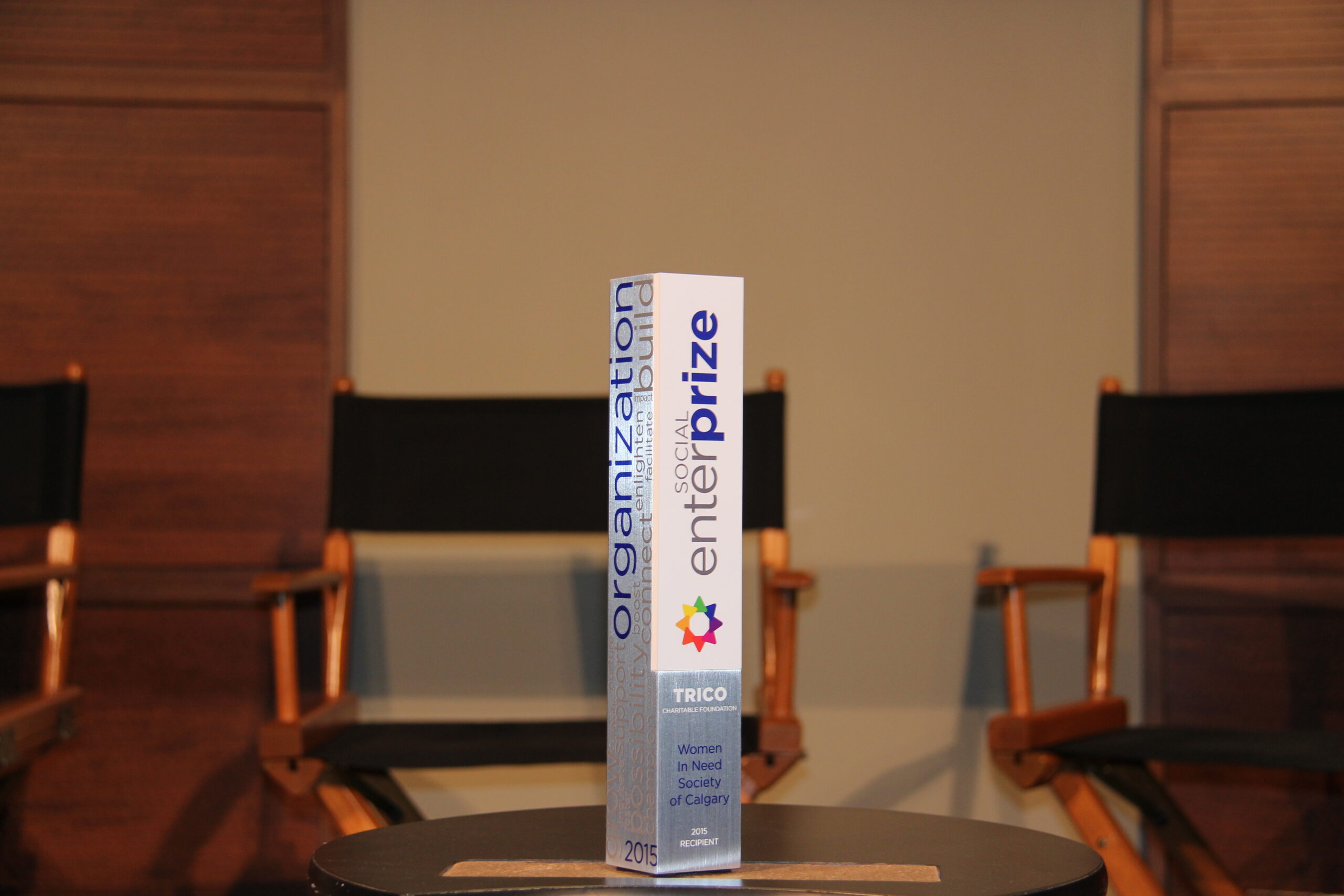 The Social EnterPrize of $50,000 in cash and $5,000 in consultation services from the Business Development Bank of Canada will contribute significantly to working through all of these challenges and opportunities, Laura concludes.
"I would really like to express my gratitude to the Trico Foundation; we are so thankful to have been selected out of a field of such worthy applicants," she says.
"Being selected at this time in the organization's history is very encouraging for us."
The national recognition and new connections fostered as a result of the award have also been much appreciated, Laura says.
The 2015 Social EnterPrize recipients were honoured at the Social Finance Forum in Toronto, Nov. 12-13. The Cleaning Solution, a non-profit social enterprise headquartered in Vancouver, British Columbia, also received the prestigious biennial award. To learn more, click here.