It was an idea Julian Sharpe couldn't let go – the devastation caused by the 2004 Mega Thrust Earthquake and Tsunami Wave in Indonesia. It didn't help that the more research he did, the more he learned that this was a global issue, meaning it would happen again and in more places.
Then in 2009, whilst weekending at Cannon Beach, Oregon, Julian had the inspiration for a personal safety system which would be immediately accessible. Think something akin to a deep water diving bell that you would be able to enter and then ride out a wide range of extreme natural disasters.
This is where people have their 'wait a second' moment, and counter that it can't possibly make financial sense to outfit individuals with their own capsules rather than other mass, and presumably cheaper, forms of evacuation.
It's an objection Julian has heard many times and he is at the ready with an extremely compelling rationale for why the Survival Capsule makes sense:
"The fact is, often you will only get a three minute warning in these situations and that can make getting to a communal spot a challenge – especially if you have huge numbers rushing to the site. Then add in people who physically can't get there, are too old, have children, are injured during the earthquake or simply have nowhere to evacuate."
Making the case for why Survival Capsule makes sense is part of a three stage process Julian has recognized his venture has to go through, stages that most social entrepreneurs would recognize:  1) Creating a product, 2) Creating a market, and 3) Changing people's mind sets:
"Designing a product from scratch, qualifying, certifying, creating prototypes, production articles, acquiring patents etc. is a massive task, much larger than I had ever imagined."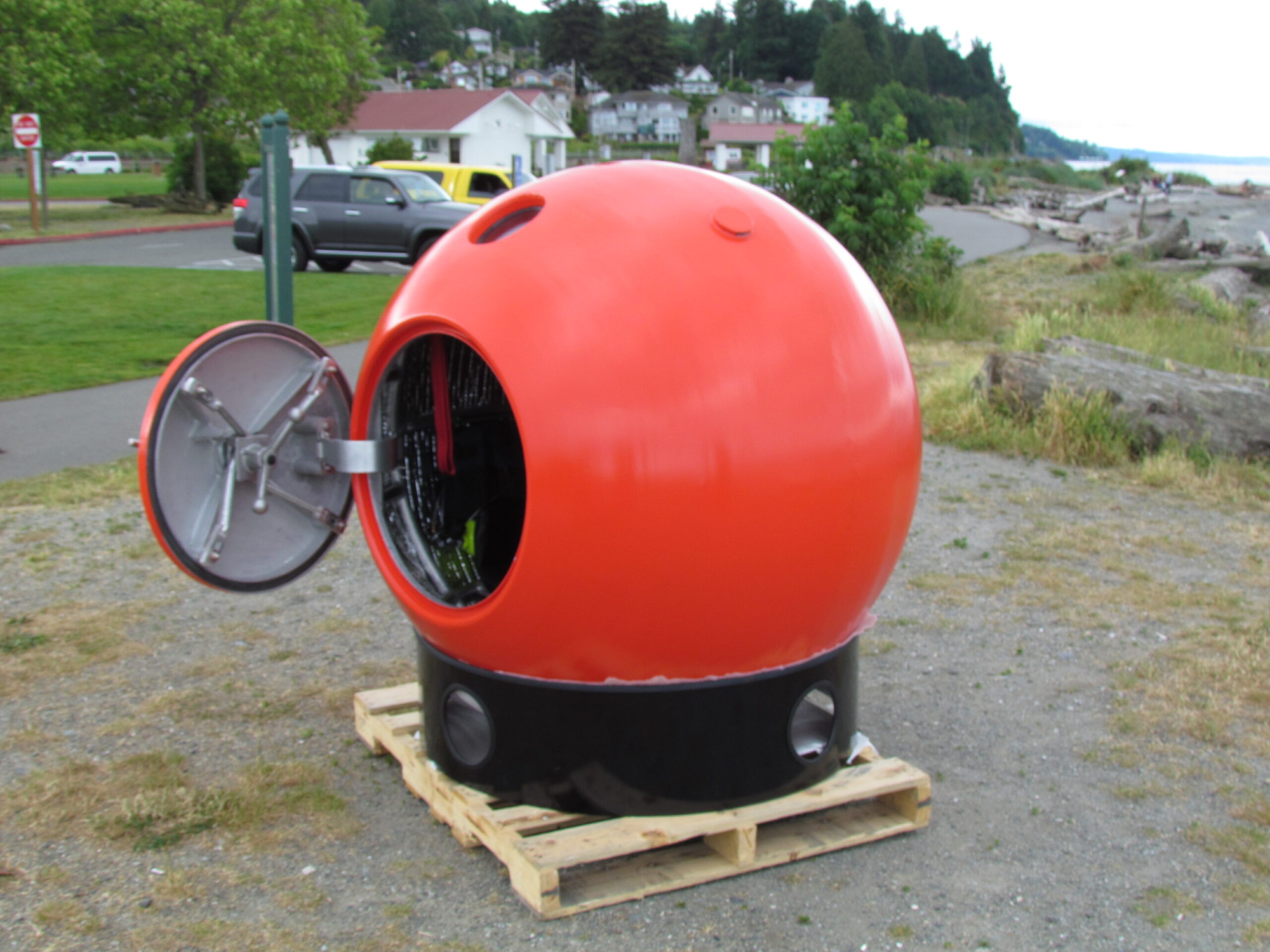 When asked which stage is most challenging, Julian laughs and says "all three".
Fortunately, the beginning was fairly easy. Building on skills developed during his day job at IDEA International doing analysis for aircraft structures and systems, pen met paper almost immediately, and within hours an initial capsule was sketched out.
On returning to the office of IDEA International the following Monday, Julian shared his idea with his colleague, Scott Hill, who happened to be quite impressed. The two of them proceeded to develop a fully working design concept, performed some initial structural analysis and converged on a functioning design.
Julian and Scott then decided to enter the design into the 2011 NASA Tech Brief Innovation Contest. The entry resulted in the capsule being voted 9th out of about 350 entries. This result spurred the two on and produced some media attention.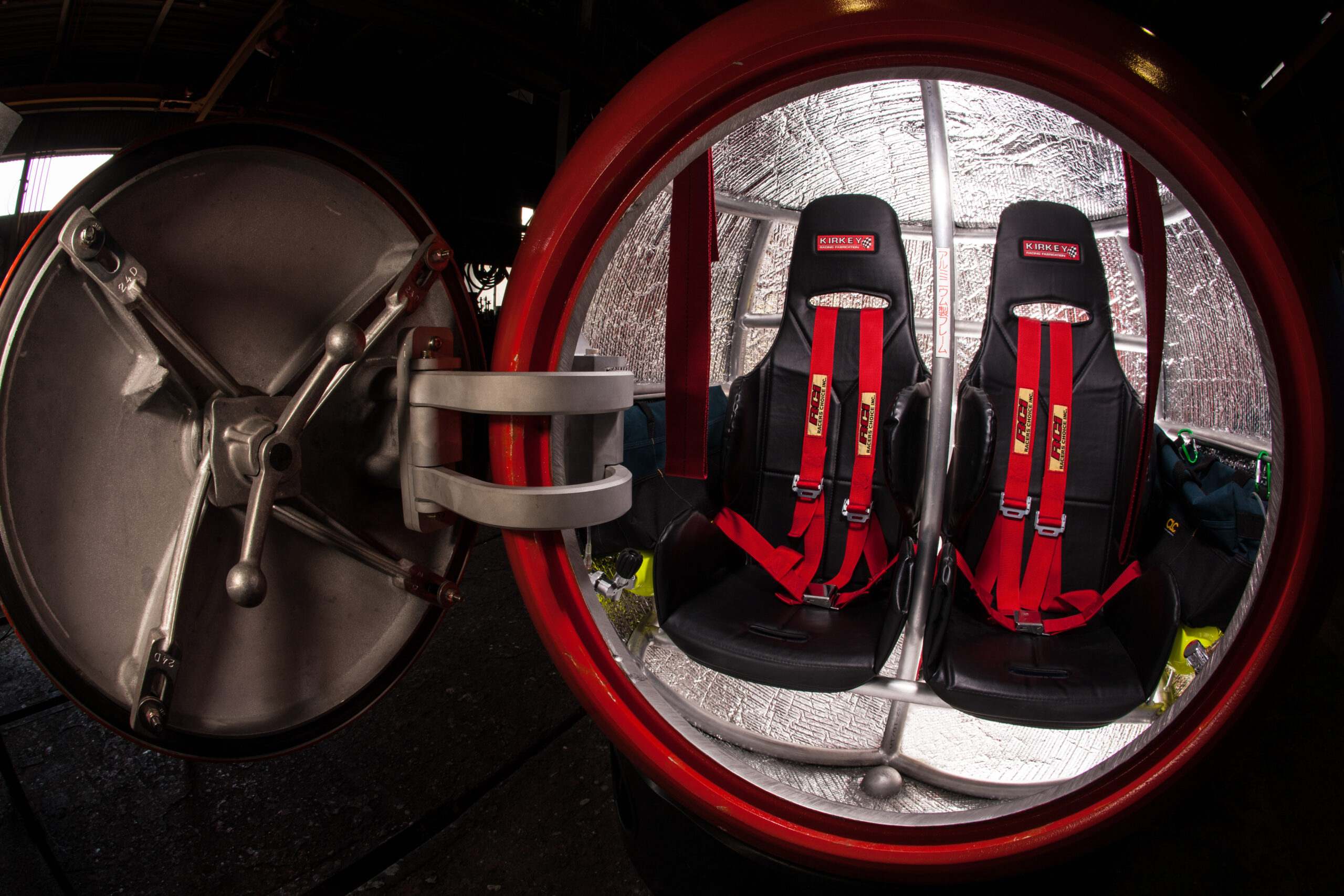 It is hard to underestimate the power of fortuitous connections forged by media attention.  In this case, a local TV interviewer was able to introduce them to world renowned Tsunami expert, Dr. Eddie Bernard. Dr. Bernard had access to a lot of information and key connections. One such connection was the President of Toho, a company that turned into an early proponent of Survival Capsule. Another key connection was Professor Fumihiko Imamura-san, a Japanese and global tsunami leading expert.
As can be imagined, testing loomed large in developing a capsule meant to withstand earthquakes and tsunamis. That said; as the "test fast, fail fast" mantra grows, Julian is a big proponent of doing as much analysis as possible before you test:
"The failure of a test is expensive."
Making a venture like this a reality is a huge undertaking, and Julian says there have been many times where the easier option would be to give up and go to the beach.
One challenge is the need for funding. Julian is all too aware of the irony facing most startups – while you are in proof of concept mode, and money is needed the most, it's the hardest to find; but once you have proved the concept and need money less, funders/investors start calling.
"I've faced a lot of closed doors. It's hard when you know you have a good product and people can't see your dream."
Julian has been fortunate that he has an Aerospace Engineering consultancy in Seattle which not only puts food on his table and pays bills but also has been funding Survival Capsule since its infancy. Also, their Japanese partners contributed significantly toward the final development of the two person capsule.
Another challenge facing Survival Capsule was its choice of a path that embraced wisdom yet difficulty. Namely, they targeted Japan but they did so from their home base in Seattle.
Targeting Japan made eminent sense:
"If you are going to design a new watch, make sure it will sell in Switzerland. If you are designing disaster preparedness equipment, Japan is the key market. The whole world is watching what they are going to do post Sendai. The Japanese are the world's leaders in Tsunami preparedness"
Targeting Japan while staying in Seattle made sense from a resource and financial stability standpoint, but it did make forging key relationships a bit harder:
"For a long time it felt like we were always playing an 'away game', it was hard."
Slowly but surely, Survival Capsule has built those relationships with the help of their partners at Toho Mercantile, Tokyo. It also helps that its strategy bakes in a commitment to engage in economic development in every locale it works in. They already have agreements in place for four construction facilities in Japan and are in talks for one in Indonesia.
While this progress helps spur the Survival Capsule through all the lows and disappointments, the key driver is knowing they are providing security, peace of mind and ultimately saving lives:
"People cry on the phone thanking me because they live in a bad spot and have no other alternatives. This helps us to keep going."
For many, the promise of Survival Capsule is not a moment too soon as Global Warming is having a significant effect on sea levels around the world and for Pacific Island Nations and global coastal communities a bad storm may soon equate to significant flooding.
"Many people living along the Nankai Trough, Japan will now have a chance to survive. Many people living adjacent to the Cascadia Fault on the west coast of the US and Canada, now have an option for survival. This is the greatest form of incentive to push through."
[box] Join us at Beakerhead 2016 to meet six extraordinary social entrepreneurs fusing design, engineering and entrepreneurship to make the world a better place – and still meet the bottom line!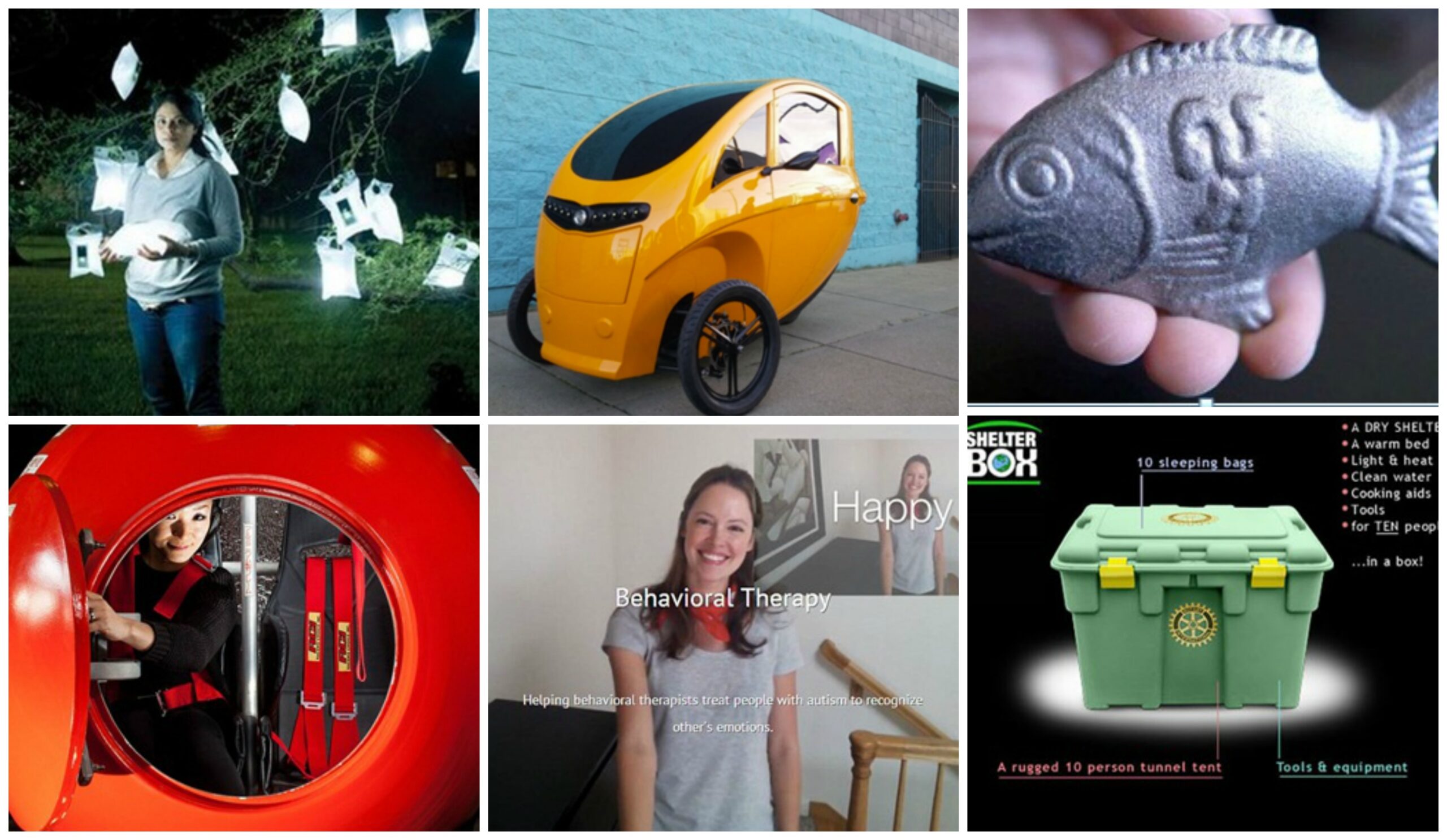 Kudo's from Oprah to ABC's Shark Tank, Forbes Magazine and B-Corp; growing from 100 units a month to 10,000; hitting revenue of $5 Million; responding to over 270 disasters and humanitarian crises in over 95 countries – these social entrepreneurs have seen it all.
September 16 will be Social Entrepreneurship Day in Calgary. You will be able to check out:
A morning keynote by Michel Gelobter called "Lean Start-ups for Social Change: Insights and Perspective for Social Purpose Organizations":
Michel is author of "Lean Startups for Social Change: The Revolutionary Path to Big Impact". The lean startup approach has been revolutionizing businesses of all sizes for years and Michel's book shows how lean startup can have the same transformative impact in non-profits, government, faith institutions and across the social sector.
"How Doing Good in the World is Great Business" Panel:
This candid, "how to make great ideas a reality", lunch-hour panel discussion featuring the six social entrepreneurs and moderated by Kim Smith, Community Manager for the award-winning Capital Ideas in Calgary.
An evening pitch contest where five Calgary social ventures compete for a grand prize of $10,000:
Everyone wins as you can watch three of the Beakerhead social entrepreneurs give tips on how the local social ventures can enhance their pitches. The three Beakerhead social entrepreneurs will the transition to an "Art of the Pitch" panel discussion. The event us hosted by Calgary's own Million Dollar prize winner of a Global Billion Dollar Idea Pitch Competition, Craig Elias.
Click here to learn more and register. [/box]