The Investment Readiness Program was created by the Government of Canada. As the Government of Canada explains: "The Investment Readiness Program (IRP) is a multi-year $50 million pilot program designed to help advance Social Innovation and Social Finance (SI/SF) in Canada by building on existing supports to help catalyze community-led solutions to persistent social and environmental challenges. The pilot will provide a learning opportunity to inform future direction on how best to support and mobilize the social finance sector." Learn more here.
This blog series by the Trico Charitable Foundation showcases updates by successful IRP grant recipients who reside in Alberta. The goal of this series is to help inspire, inform, and nurture the ability of social entrepreneurship to close the gaps in Canadian society.
Taproot Publishing Inc. sees a future in which communities are served by sustainably funded acts of journalism facilitated by technology. They equip individuals and organizations with the information they need to contribute to their community, make good decisions, and stay engaged with others. Co-Founders Mack Male and Karen Unland founded Taproot Publishing in 2017, proudly in Edmonton, Alberta.
Mack explains that they received their IRP funding in early 2021 for market research and the development of a marketing plan for Taproot's B2B offering, which they call Spotlight. Mack says:
"We worked with Purppl to do the research and help us develop the plan. The first part of our engagement helped us clarify the problem we solve, the kinds of customers that might have that problem, and the key messages and approaches we could take to engage them. This culminated in the development of four key verticals and a market analysis that validated both that there is a large market for our service and that we can address a significant portion of it. The second part of our engagement focused on the development of a sales and marketing strategy as well as sales and leadership coaching for our co-founders."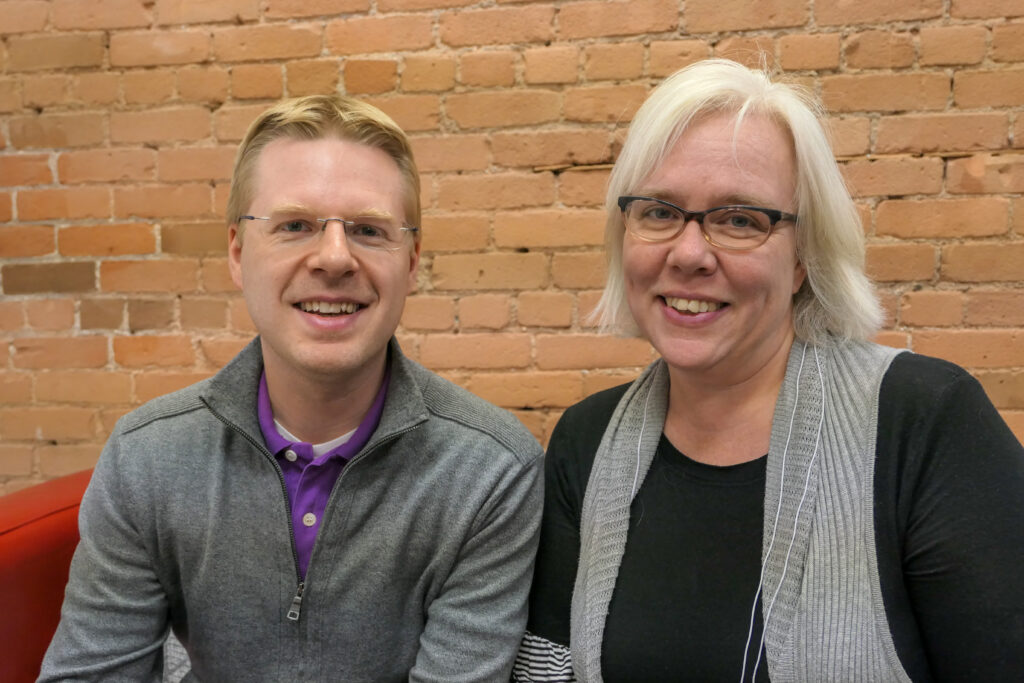 Mack describes that a key challenge they faced was in implementing the sales process that they developed during the IRP project:
"We're a small team with limited resources, so turning that into a reality took longer than the time we had for the engagement. Additionally, as we learned more about our prospects and customers, and as the market and technology have continually evolved, we've had to adjust our strategy as well.

The biggest challenge we have faced has been growing our capacity to get the work done. We typically have more work to do than our small team and network of freelancers can handle, and as a bootstrapped organization we face real limits on how quickly we can grow the team.

An emerging challenge for us is measuring impact. Our mission is to help communities understand themselves better, but how do we know when we're succeeding at that? Our previous attempts at measuring this have been mixed, so we've started learning more about how other social enterprises tackle this important challenge."
One of the major areas Taproot has focused on in the past year is building a thriving team. Mack says:
"We were fortunate to be selected to participate in the 2022 GNI Startups Lab on Building and Managing a Team hosted by LION Publishers (which we are a member of) and the Google News Initiative. It was a great opportunity to learn about planning for growth, hiring, onboarding, management, and much more. We benefited greatly from our coach and applied several ideas and insights right away, such as adopting user manuals to help our team get to know one another. Since then, we've added a part-time editor, a full-time reporter, and several summer students/internships. Our team is growing and thriving!"
Looking to the future, Taproot is currently working on a two-year plan to grow. Mack concludes:
"We believe we have built a solid foundation and we're excited to boost our ability to positively impact (and grow) the communities we serve."