The World of Social Entrepreneurship is an annual Calgary event with lead partner Beakerhead that attracts over 130,000 in person visits and celebrates the coming together of science, engineering, art and entrepreneurship to solve social problems.  The event brings the most inspiring examples of social entrepreneurship from around the world to Calgary.
The Trico Charitable Foundation is committed to this program as we believe that by bringing some of the best and brightest examples of social entrepreneurship from around the world to Calgary will help galvanize the local the conversation, bring business opportunities to YYC and, perhaps most importantly, showcase amazing local social ventures and help them gain the insights they need to take their efforts to the next level.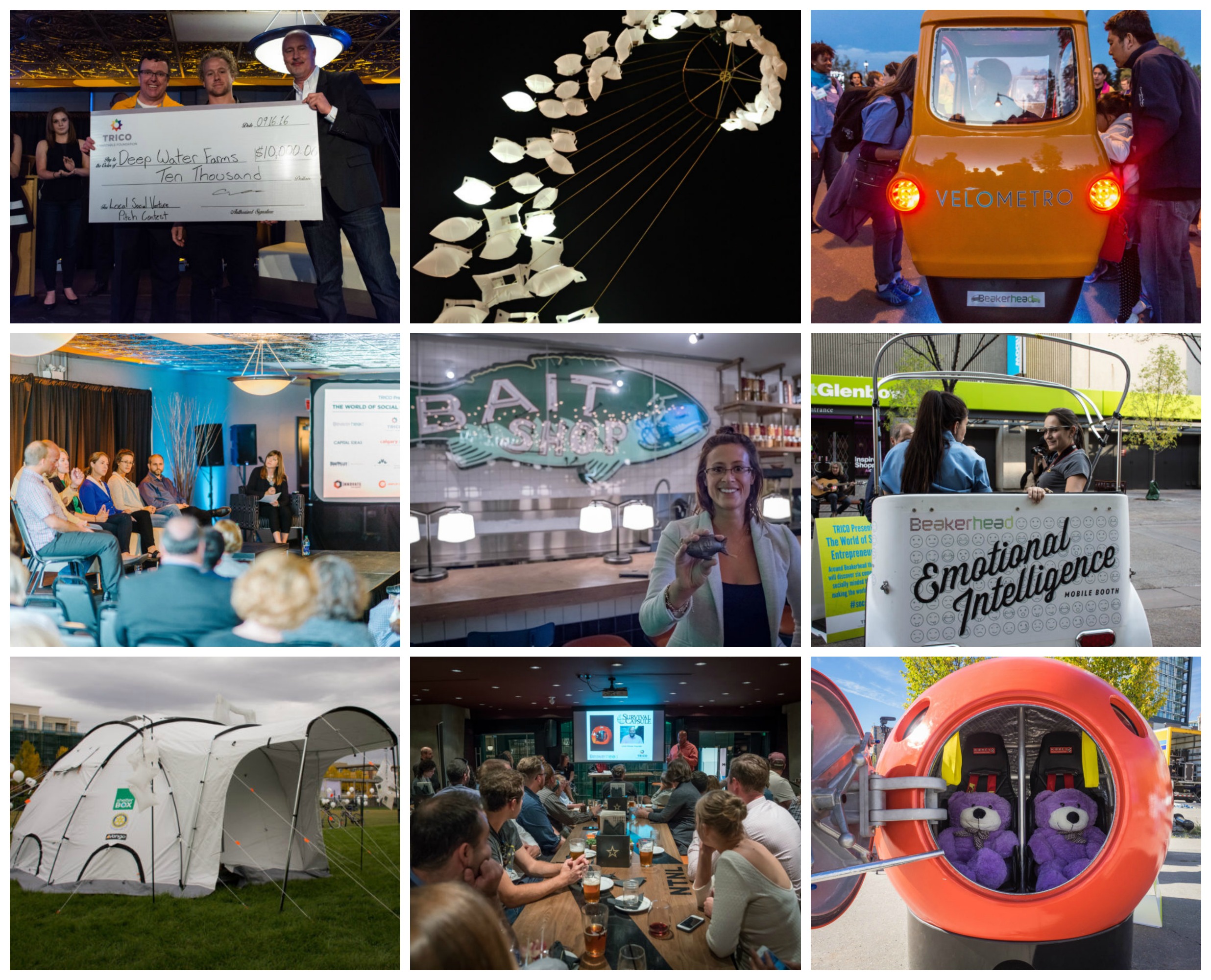 Here are some key insights from the 2016 edition of The World of Social Entrepreneurship:
Michel Gelobter Keynote: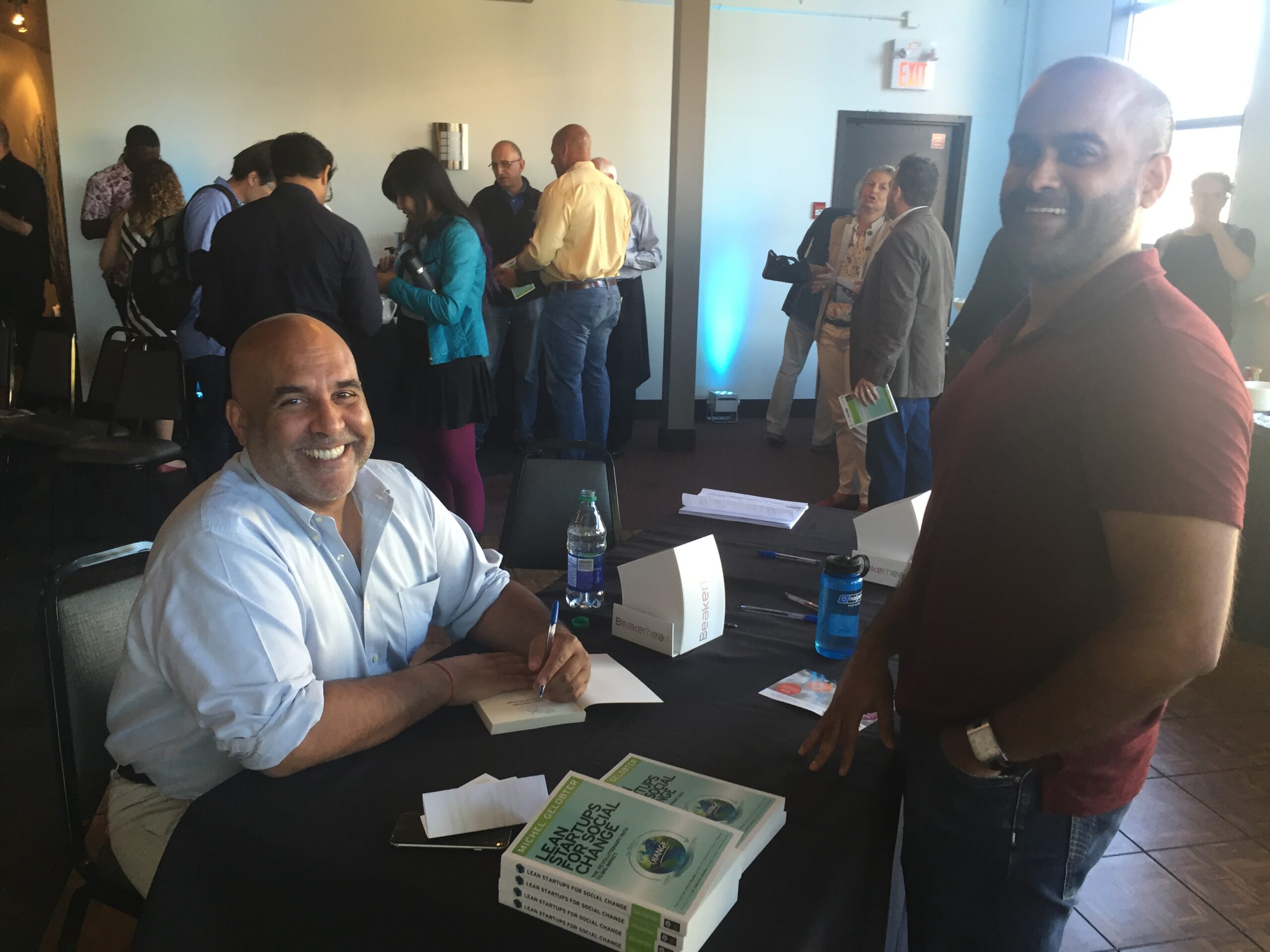 "No product survives first contact with the customer"
Fail fast, agile development, & efficiency are the @lean_change's 3 principles
Michel has replaced "fail fast" with "fail productively"
"When you fail the most important thing you run out of isn't money, it's political will/social capital"
There is such a thing as 'lean startup porn' – lots are talking about lean startup, but precious few really embrace its principles
"Entrepreneurs need to engage the social fabric around them"
Make sure you validate the problem AND that people want to solve it BEFORE building your first product
"Build, measure, learn"
"We have to remind ourselves of how humbling it is to truly listen to the world"
"It's not 'how many', but the rate you reached 'how many'"
"Speeding up is the blackbelt practice of innovation accounting"
"What you are really trying to get better at is learning"
"Models of change in the social sector are more diverse than in business sector"
Minimal viable product – what is the smallest version of what you do that will test the key assumption about your venture
It's less about whether you are testing, and more about whether you are testing the things that can kill your venture
To see Michel's PowerPoint, click here.
Lunch Panelists Insights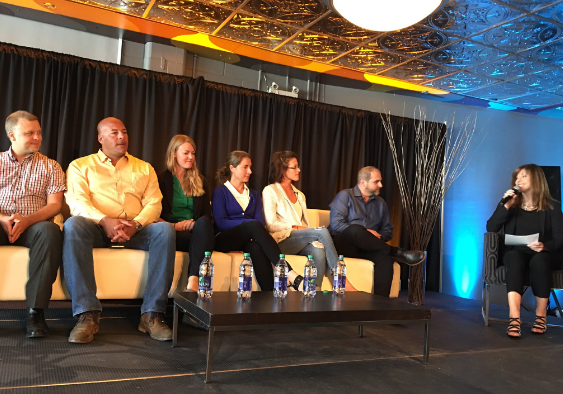 "We wanted to bake social impact into every aspect of our business" Lydia from @LuckyIronFish
Building social impact into the DNA of your company = social entrepreneurship. Impact is your business model, not an afterthought
Exercising patience is something that @velometro has to do constantly as a social enterprise
@LuminAIDLab now focuses on targeting specific sales channels
@ShelterBoxCan's biggest challenge is creating awareness that disasters are always happening around the world & a family always needs help
"Tell people about your idea & concept & you'll receive a lot of great feedback" @velometro
"We tested our idea through competitions & pitching" Julian from @SurvivalCapsule
Create a product that has cultural context. Going from a cube to the fish made a huge difference to the cultural relevance of our product @LuckyIronFish
Lydia @LuckyIronFish says it's super important to talk to the younger generation. A student in grade 3 once her asked what would happen if they saturated the market!
"Being in front of the future generation will inform you on how to move forward" – advice for those beginning startup journey
Sharing your ideas forces you to become accountable. @LuminAIDLab
The future is now. The tools available today provide a great environment for innovation to start. @velometro
"It's hard for us to have a bad day at work when we are constantly reminded that we are bettering the world" Lydia @LuckyIronFish
"Encouraging kids to combine interdisciplinary fields in school really inspires creativity" Anna @LuminAIDLab
On early education: Lego. You cannot underestimate Lego. @survivalcapsule
Panelists, studied engineering an studio art, learned via #LEGO, remind us importance of giving and grace
"Being led by a passion, and something you actually care about, can be a source of amazing energy", shares @AutismGlass CTO
"You don't need a lot of funding to get to a minimum viable product"
"Being a @BCorporation really helped us scale up fast" Lydia @LuckyIronFish
When you apply for funding don't expect a final answer – it's not like a college application. Keep the conversation going
Anna from @LuminAIDLab & Lydia from @LuckyIronFish learned to pitch by watching pitches on YouTube
Access a podcast of the panel here.
Pitch Competition Insights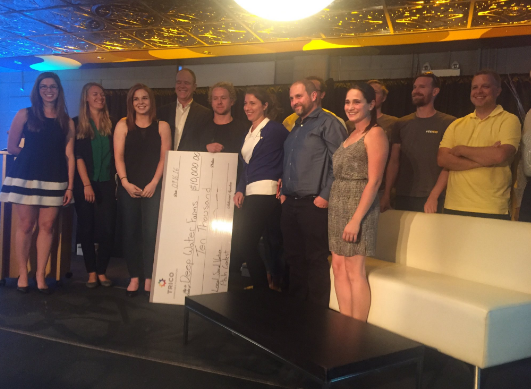 Amazing questions from the judges covering topics such as scalability, what the target market is, five years from now where will you be, diversification strategy, cost per unit,  & what the ventures are going to use the prize money for
Best advice Anna from @LuminAIDLab received about pitching: balance humility & confidence
"Putting yourself in front of different audiences is a great way to practice your pitch" Stephanie from @ShelterBoxCan
"Energy sells but passion persuades" shares @CraigEliasYYC
All 3 judges say make your pitch personal- it's not just about numbers and facts @ShelterBoxCan @LuminAIDLab @LuckyIronFish
Practice answering the hardest questions you can imagine
Congratulations to Deepwater Farms on winning the pitch, but also a huge bravo to all the participants – Age-in-Place Laneway House, aGRO Systems, Bundles of Hope, and Green Cup! It is exciting to see so many high quality social ventures in Calgary! Click here to learn more about the five amazing ventures.
And a huge thank you to the six social ventures that came to Calgary for The World of Social Entrepreneurship: VeloMetro, Survival Capsule, Autism Glass, ShelterBox, LuminAID, and Lucky Iron Fish.
Thank you to Boom Goes The Drum for their amazing Event In Review recap. Check it out here!
To get advance notice of the 2017 edition of The World of Social Entrepreneurship, subscribe to our free newsletter here.