[box] Author Bio:
Alexandra Daignault is a social entrepreneur and changemaker from Calgary, Alberta, located on Treaty 7 territory. Alexandra studied English with minors in Indigenous Studies, Innovation & Entrepreneurship at Mount Royal University. During her undergraduate program, she created her business Sarjesa Inc., a Canadian socially focused Tea Company, supporting impactful violence prevention programming for women in crisis through the sale of high quality tea. In addition to her work and education, Alexandra has been an active volunteer for organizations such as The Calgary Board of Education, Calgary Reads, and the Alex Community Food Centre. She is passionate about social end environmental sustainability – and supports a variety of communities in their work on changing systems to be more just, equitable and sustainable. [/box]
What do you think of when you imagine the islands of Hawai'i? Do you think of rolling waves, and vast expanses of beach? Do you imagine a paradise full of dolphins, sea turtles and technicolor fish? What if I told you that these "imaginings" are part of a large-scale problem that is slowly destroying the environment? Would you believe me?
Activist and academic, Haunani-Kay Trask writes: "Our people who work in the industry-dancers, waiters, singers, valets, gardeners, housekeepers, bartenders, and even a few managers-make between $10,000 and $25,000 a year, an impossible salary for a family in Hawai'i" (Kay-Trask 9).
She is illustrating how the "tourist gaze" continues to marginalize the Kanaka Maoli while exploiting the land. When travelling as tourists, we often fail to see the impacts of our consumption on the local economy. Today, Indigenous community members continue to fight for rights to protect their traditional territory and sacred sites. An example of this would be the "Protect Mauna Kea" movement – seeking to end detrimental construction on sacred mountains.  Have you heard of this movement? Prior to this summer, I hadn't.
As part of the completion of my minor in Indigenous Studies at Mount Royal University, I had the opportunity to study on the island of Hawai'i for three weeks with over 20 other students. We were there to study aloha àina and activism – as it pertains to the Kanaka Maoli communities. In the same vein, I was also there to start building relationships for my business. I had just started my time as a Trico Foundation summer student, and felt that this opportunity would be a great way to delve into some of the specifics around my venture, Sarjesa Inc., and its future growth.
Sarjesa Inc. is a Canadian socially focused tea company, supporting impactful violence prevention programming for women in crisis through the sale of high quality tea. Our first three blends of tea have been focused on raising awareness for missing and murdered Indigenous women, while funding violence prevention programs that are grounded in Indigenous frameworks. I went to Hawai'i to explore the work the communities were already doing, and to see if we, as an organization, might lend our voices and support in respectful solidarity. This sort of work is integral to the development of my venture, as I strongly believe that working WITH community instead of FOR community is the best way to have long lasting impact.
Daniela Papi-Thornton has written extensively on the phenomena of the "heropreneur" a person who sets out so "lift" others out of their circumstances. She explains how this is a flawed way of approaching social enterprise, and I would have to agree. Communities lift themselves, and it is your job as a social entrepreneur to get behind and stand in solidarity with the work they are already doing – aligning yourself accordingly. As students, we are encouraged to "go to where the problems are" as a means to better ground ourselves in the issue (see a blog post from my mentor Ray DePaul) – but how prepared are we to actually understand the "problems" when we get there? And what tools are effective in teaching students how to effectively engage with topics like community consultation and active listening?  When dealing with the long lasting effect of colonialism, and the intersection of globalization and marginalization (based on race, class, gender, socio-economics and so much more) you must be able to really understand and listen to the people with lived experience of the problem. At times, it feels like we need more exercises on how to properly do this. As this allows you to understand how these individuals experience an issue, how they have addressed the issue in the past and is an opportunity to overcome the assumptions/ beliefs that you have held.
While taking part in this opportunity I continued to take Sarjesa through the Trico Foundation's A.S.E.S.S. process which aims to build capacity in social enterprises and focuses on understanding a number of aspects of your venture including identifying assumptions that will need to be tested. Prior to arriving on the island of Hawai'i, I felt that it was important to do my homework and evaluate all the assumptions I held as a means to deeply understand the issues being faced by the communities I would be meeting with. As a business person, I know that we often walk into community with an already loaded idea of what we expect to see. My training as an activist and student has illustrated to me just how important it is to recognize and shed these preconceptions especially if you are to have true impact.  While I did my best to acknowledge the assumptions I held prior to arrival, during my time in Hawai'i, it became clear that I couldn't see my own blind spots – as I was standing too close.
During my time in Hawai'i I was focused on exploring customer segments and groups (Finding your early adopter worksheet). My biggest assumption, from a business perspective, was that all my "early adopters" would be part of the same subgroup or want/need the same things. Don't get me wrong, there were definitely similarities and parallels that made them early adopters. However – what I learned was that their wants and needs were manifesting differently by way of their actions and behaviors. I had questions about how I could scale the tea business efficiently, while also making sure I was carrying the work forward in a good and respectful way. Specifically, using the A.S.E.S.S. worksheet to map out my customer segments, while simultaneously having conversations with community members who were my early adopters in many respects, allowed me to really strengthen the way I was telling the Sarjesa story – but also provided deep insights into packaging, price, and messaging. These insights provided me with fertile ground for testing and refining my product, as well as a solid approach for connecting with new communities as I expand the impacts of the tea.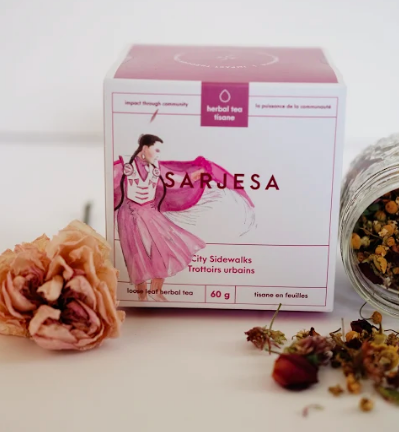 During this course I was able to pair the academic theory from my classes, alongside with A.S.E.S.S. which allowed me to examine my own understanding and the privileged experience I was bringing to the conversations I was having. I too was carrying ideas of an "idyllic" tourist haven when I arrived on the island – and quickly had to learn how that was not the experience of the everyday people. The more I read, from Indigenous academics, and the more I talked and learned from the community members, the more I realized that I had made some really big assumptions regarding community needs and the consultation process. While many of my business textbooks and classes encouraged modes of community consultation, these courses did not highlight the ways that Indigenous methodologies and literature published by Indigenous academics can provide a really strong framework for understanding the problem context. If I were the dean of a business school, I would make it mandatory for all students to take a critical theory and cultural studies class – just so students could gain an understanding of some of the philosophies that have risen out of community movements. These frameworks provide a great way to orient and position yourself within community – as when working with underserved populations the privileges we carry often inherently change the conversation even before we speak. This is the nature of underlying power dynamics, and our shared history of colonial enterprise and oppression.
Sarjesa seeks to subvert these dynamics by calling attention to the voices and lived experiences of marginalized women. The importance of going about consultation in a respectful and open way to understand one's lived experience was especially relevant to an assumption I held around shared experiences. I assumed that the needs of one community might be the same as another community – or that just because two communities seemed to be grappling with the same problem on the surface, it actually stemmed from the same causes. As I met with the local communities it became clear that I was carrying expectations of the underlying issues faced by community – due to previous exposure and experience working with completely different communities–my first three tea blends for Sarjesa raised awareness for missing and murdered Indigenous women, but they carried a specifically North American context.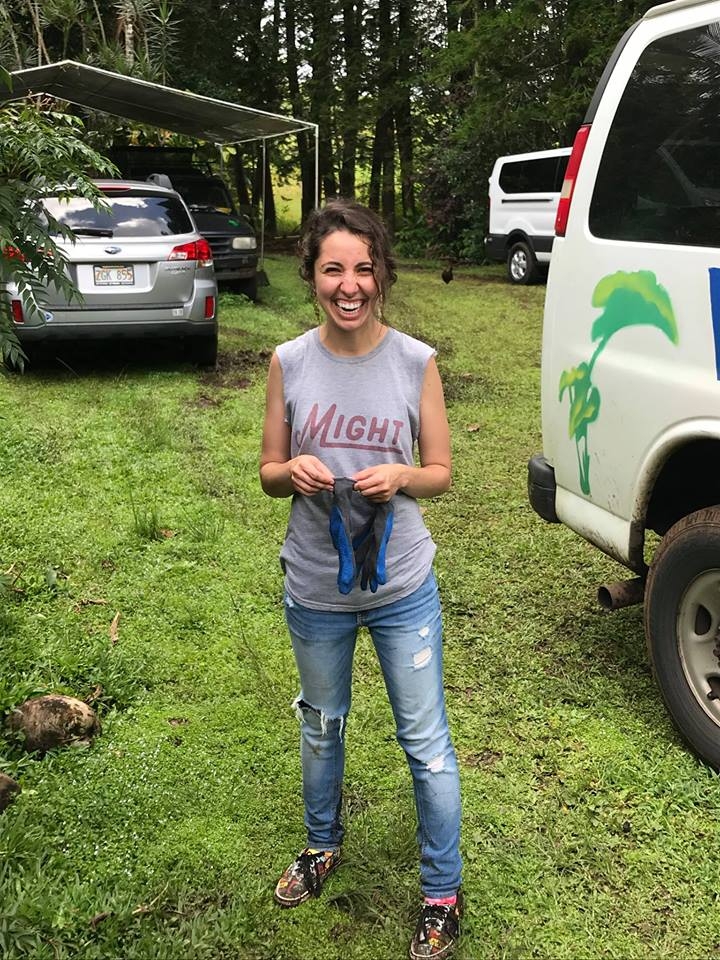 One of my goals was to understand if we might be able to make a tea line that would support movements and Indigenous communities within Hawai'i. Violence towards Indigenous women is an issue of growing concern, and will take everyone's participation to solve. Going to Hawai'i, I imagined that what I had learned in my classes and from my venture about violence towards women would also be applicable in this context. What I learned is that even though some of the roots of the issue may appear to be the same, it is in fact nuanced by geographic context. Despite the fact that violence towards women is an issue that transcends the borders of communities, we cannot lose sight of the different needs of different communities when working towards solving this issue.
During my time in Hawai'i I learned so much about interacting with new communities with lived experiences and community consultation. Some of my key takeaways were these:
1. Do extensive community service work. The only way to learn the land, and the stories that only the land can tell you, is by doing the work to understand. So give your time generously to community organizations battling invasive species, restoring natural habitat etc
2. Find the scholarly research done by the communities you are working with, read it, take notes, ask questions of yourself. I would even go as far as to connect with the writers themselves and ask questions
3. Listen more, talk less.