"I am inspired to lead a social enterprise that can ensure current and future generations have plentiful lives by modernizing a food practice we have engaged in for centuries." -Shobhita Soor
[box] A Quick Recap:
In 2015, Trico Charitable Foundation partnered with Beakerhead to celebrate how science, engineering, and art can combine with entrepreneurship to solve the globe's most challenging and wicked social problems. Five amazing social enterprises were chosen to participate in Beakerhead programming and a panel called the "How Doing Good in the World is Great Business". Aspire Food Group was one of the inspirational entrepreneurial organizations.You can see our 2015 spotlight on Aspire Food Group at https://tricofoundation.ca/5-mba-students-aspire-to-do-good-a-beakerhead-for-a-better-world-spotlight/.
Aspire Food Group is addressing the challenge of global hunger with the crickets-to-food movement. Aspire won the Hult Prize, the first Canadian team to do so, receiving $1 Million in seed capital, as well as mentorship and advice from the international business community. They started in 2013 and are already established in two markets, Ghana and the United States, and a have an R&D footprint in Mexico. [/box]
Recently, we had a chance to catch up with Shobhita Soor, Chief Impact Officer & Co-Founder of Aspire Food Group to find out what they have been up to for the past year. As with many budding and successful social entrepreneurs, the issue of disciplined focus loomed large.  Shobhita explains that Aspire Food Group started refocusing on building their Aketta crickets brand:
"We are doing a lot of work on the quality of the Aketta flour and roasted crickets-making it better and incorporating customer feedback. We have also launched a new website called www.Aketta.com, which is really product focused. There are a lot of recipes on the website and tips on how to use the products, especially for people who are using it for the first time."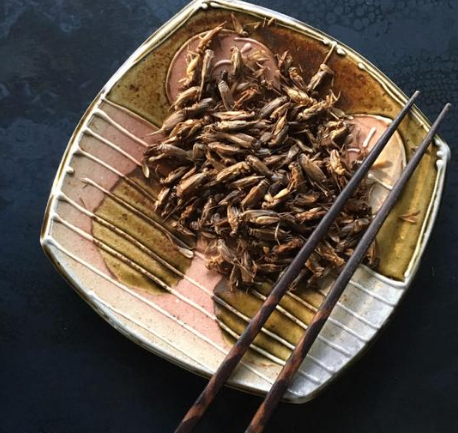 This enhanced focus came about when Aspire Food Group sat down and reaffirmed their ultimate mission of getting people to move away from traditional livestock to insects as a more sustainable protein source. Upping the game on the Aketta crickets and powder made sense to the team when it realized that while cricket bars are a great product, they won't replace a meal of chicken and potatoes the way tacos with crickets or a salad with crickets would. Shobhita elaborates:
"We really want people to connect with the product. This is a very nascent industry- it is sort of a sink or swim situation, the way the product is positioned now can have an impact on the direction and future of the edible insect industry. For us, it's important that the consumer has a relationship with insects and cricket powder directly."
This is a great example of how centering on your mission also enhances the resilience and power of your business model. If Aspire focused on cricket bars or crackers it would probably have to partner with a food processing facility. This, in turn, would make Aspire vulnerable to the fortunes and whims of that producer.
As with so many social entrepreneurs, Aspire Food Group is also very focused on scaling up production and working on bringing the cost down of production.
The other key component of Aspire Food Group's social mission is empowering people to farm their own insects as a source of animal protein and as a potential income generating activity.  Here, their work with the palm weevil larvae in Ghana, West Africa, is producing some exciting results:
"We initially went to Thailand to learn how to farm the larva and brought that technology to Ghana. For me, it's amazing that we brought technology from one developing country to another developing country because I think we always assume technology transfer is from a developed or technologically advanced nation."

Image credit: http://www.aspirefg.com/ghana/
That progress, in turn, has led to a partnership with the Kwame Nkrumah University of Science and Technology, the second largest university in Ghana.  Aspire Food Group is working with the University to find out what the ideal conditions are for farming larva and building a more customized manufacturing system on the University's grounds.
They are also testing whether a micro financing model is feasible to give people loans when it comes to scaling their own production of the larva. They have just piloted that with a number of individuals.
In addition, Aspire Food Group noticed that the supply chain for fresh larvae is really tight in Ghana – there isn't enough refrigeration capacity to enable producers to keep the larvae fresh. As a result, they are looking at a shelf-stable products fortified with larvae so as to take advantage of the larvae's high level of important minerals and essential fatty acids.
How a social enterprise does or should view 'competition' is an intriguing issue. As more and more individuals and organizations are entering the 'insects as sustainable protein market', Shobhita sees this not as competition but as additional forces in a crucial cause:
"I see the industry growing as a tremendous victory for us. The industry is so small that any 'competitors' are a victory. We cannot supply the entire industry and fulfill that demand alone."
Shobhita and the Aspire Food Group are pushing boundaries in two ways: the insects to food movement specifically, and in general the whole idea of social entrepreneurship and the use of markets to solve social problems.  In terms of the latter, signs are starting to emerge that social entrepreneurship is slowly but surely going mainstream and Aspire Food Group is at the forefront of that progress. For example,  Shobhita was featured in Canadian Lawyer http://www.canadianlawyermag.com/5895/McGill-law-grad-makes-Forbes-30-Under-30-list.html and was also featured in the Forbes 30 under 30: Social Entrepreneurs list with her co-founder Mohammed Ashour http://www.forbes.com/30-under-30-2016/social-entrepreneurs/#7ce2b5776004
The article in Canadian Lawyer particularly struck a chord with Shobhita as it confirmed the wide range of possibilities people can pursue when they graduate from law and how law school has helped build the skills she needs as a social entrepreneur:
"Being in law school is very interesting because it's not like for example med-school where 95% of students want to be a practicing doctor. When you are in law school, not everyone for sure knows they want to be a lawyer in the traditional sense. It was cool for people to see an alternative career where law was still very much informative to my choice and is very much helpful to my job on a day-to-day basis but where I feel I get to do something that is a little more dynamic and a different type of impact that works well for me and my own goals."
You can follow the latest updates on Shobhita and her amazing team here.
[box] Join us at Beakerhead 2016 to meet six extraordinary social entrepreneurs fusing design, engineering and entrepreneurship to make the world a better place – and still meet the bottom line!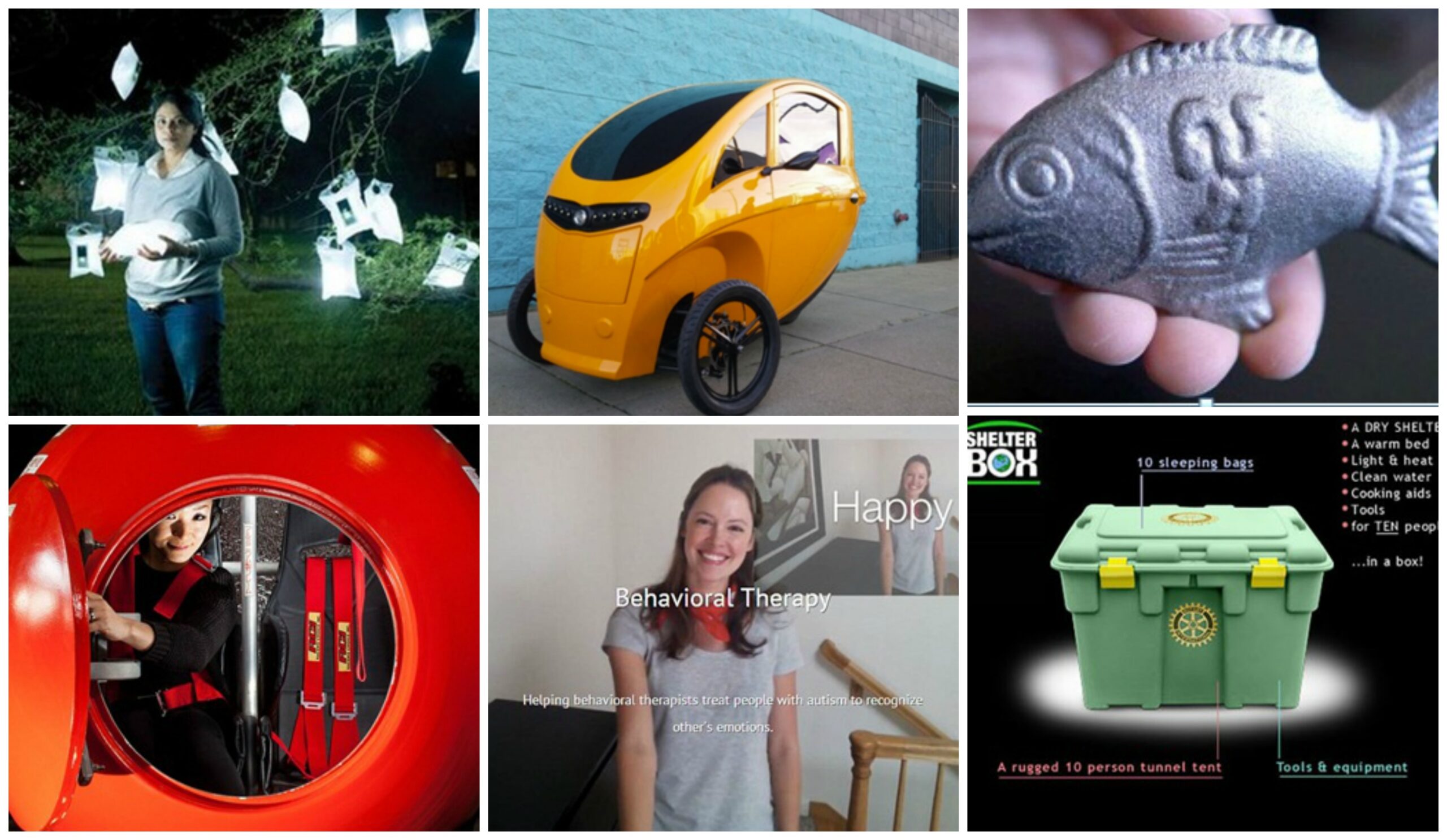 Kudo's from Oprah to ABC's Shark Tank, Forbes Magazine and B-Corp; growing from 100 units a month to 10,000; hitting revenue of $5 Million; responding to over 270 disasters and humanitarian crises in over 95 countries – these social entrepreneurs have seen it all.
September 16 will be Social Entrepreneurship Day in Calgary. You will be able to check out:
A morning keynote by Michel Gelobter called "Lean Start-ups for Social Change: Insights and Perspective for Social Purpose Organizations":
Michel is author of "Lean Startups for Social Change: The Revolutionary Path to Big Impact". The lean startup approach has been revolutionizing businesses of all sizes for years and Michel's book shows how lean startup can have the same transformative impact in non-profits, government, faith institutions and across the social sector.
"How Doing Good in the World is Great Business" Panel:
This candid, "how to make great ideas a reality", lunch-hour panel discussion featuring the six social entrepreneurs and moderated by Kim Smith, Community Manager for the award-winning Capital Ideas in Calgary.
An evening pitch contest where five Calgary social ventures compete for a grand prize of $10,000:
Everyone wins as you can watch three of the Beakerhead social entrepreneurs give tips on how the local social ventures can enhance their pitches. The three Beakerhead social entrepreneurs will the transition to an "Art of the Pitch" panel discussion. The event us hosted by Calgary's own Million Dollar prize winner of a Global Billion Dollar Idea Pitch Competition, Craig Elias.
Click here to learn more and register.[/box]