A Quick Recap:
In 2015, Trico Charitable Foundation partnered with Beakerhead and to celebrate how science, engineering, art, and entrepreneurship can solve the globe's most challenging and wicked social problems. Five amazing social enterprises were chosen to participate in the "How Doing Good in the World is Great Business" panel and The SunSaluter was one of the inspirational entrepreneurial organizations. Click here to see our 2015 spotlight on The SunSaluter.
In 2016, we caught up with The SunSaluter and learned about how they were getting their open source materials out and amplifying partnerships. Click here to see our 2016 story.
The SunSaluter combines solar capture of energy with water purification. Here, the genius is as the water filters through the system the displaced weight enables the solar panel to move in line with the sun, maximizing energy uptake. Founded by Calgary's Eden Full Goh, SunSaluter now has instillations in 19 countries. Eden has been honoured by the organizations like the Postcode Lottery Green Challenge, Westly Foundation and Mashable/UN Foundation's Startups for Social Good Challenge, and is an Ashoka Young Social Entrepreneur of the Year.
After growing their impact to over 17,000+ people in 19 countries over the last few years, The SunSaluter team has now open sourced their design so they can bring the benefits of increased solar and clean water to millions more worldwide. Founder Eden explains their new focus and strategy:
"Although SunSaluter started as a technology-focused initiative, we've realized that the value that end users get from our work is more about the educational, economic and social opportunities that directly result from having more electricity/clean water and the knowledge to be able to harness this technology. This has informed our organization's strategy for focus more on launching our open-source platform online, as well as the in-person workshops we've hosted in Odisha, India over the last few years."
Eden explains the SunSaluter's progression of the past 3 years:
"We released an early version of the online content in beta with a pilot group of users in 2016. In 2017, we prioritized our local implementation work with our partners in Odisha, India. We didn't seriously ramp up our open-source content development until earlier this year when we were able to devote the organizational resources to it."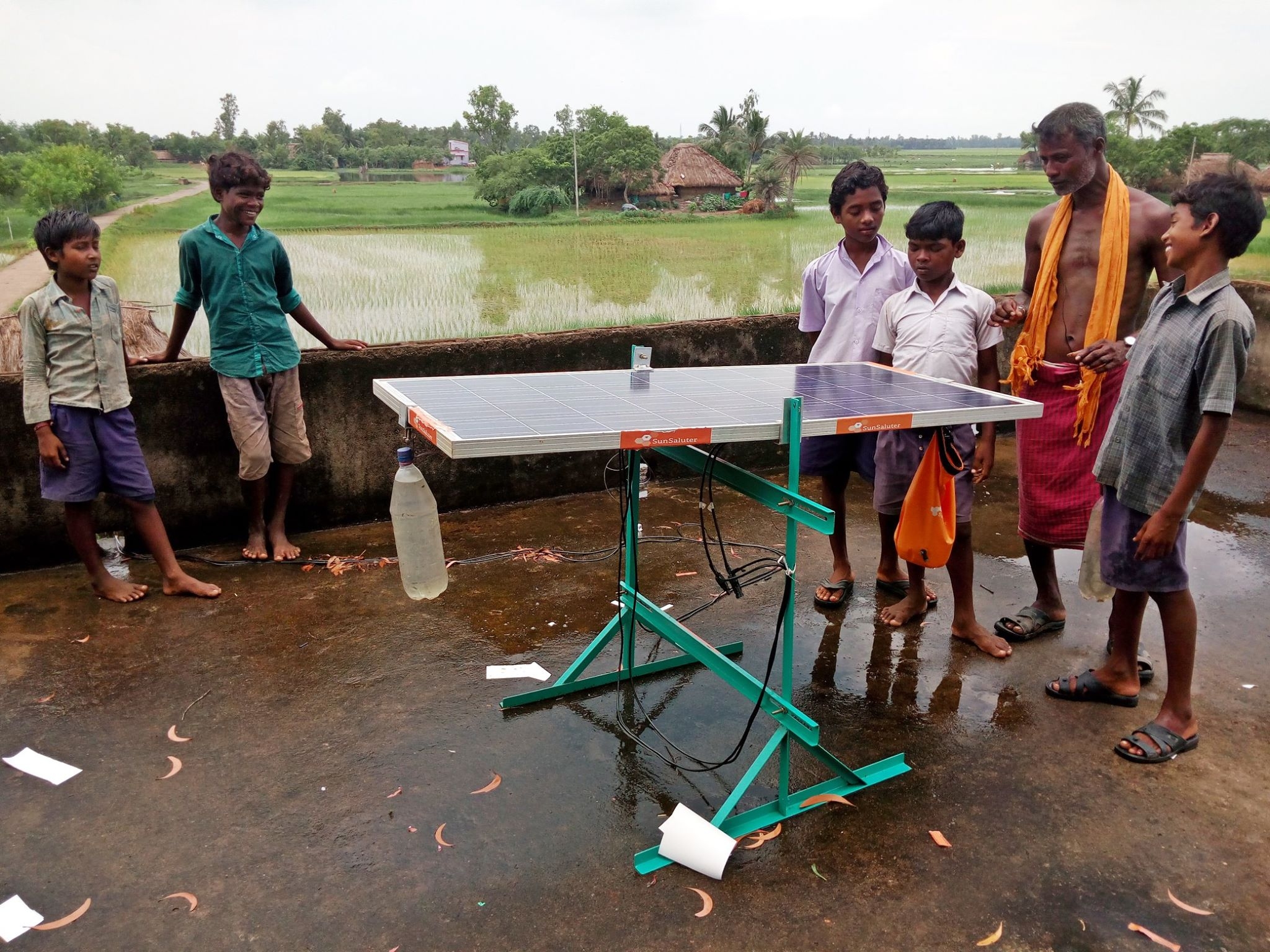 The SunSaluter tool can be made from local materials by non-experts in a couple of hours, making 30-40% more solar energy and creating clean drinking water in the process. Looking to the future, Eden explains their decision to share their product and technology with the world:
"It can be challenging to scale an organization's impact when we're a volunteer-run effort. To be more meritocratic, we made the decision to empower others to learn to build the SunSaluter technology themselves by open-sourcing our work. That opens up the opportunity for millions around the world to access our ideas, even communities that our team will never directly have a chance to interact with, rather than just the thousands that happen to be in SunSaluter's current network."
Through hard work and a great deal of research, the SunSaluter continues to work as a team to come up with new ways to market and integrate their design and technology. They hope as many people as possible utilize their own personal solar energy sources and create lasting social change.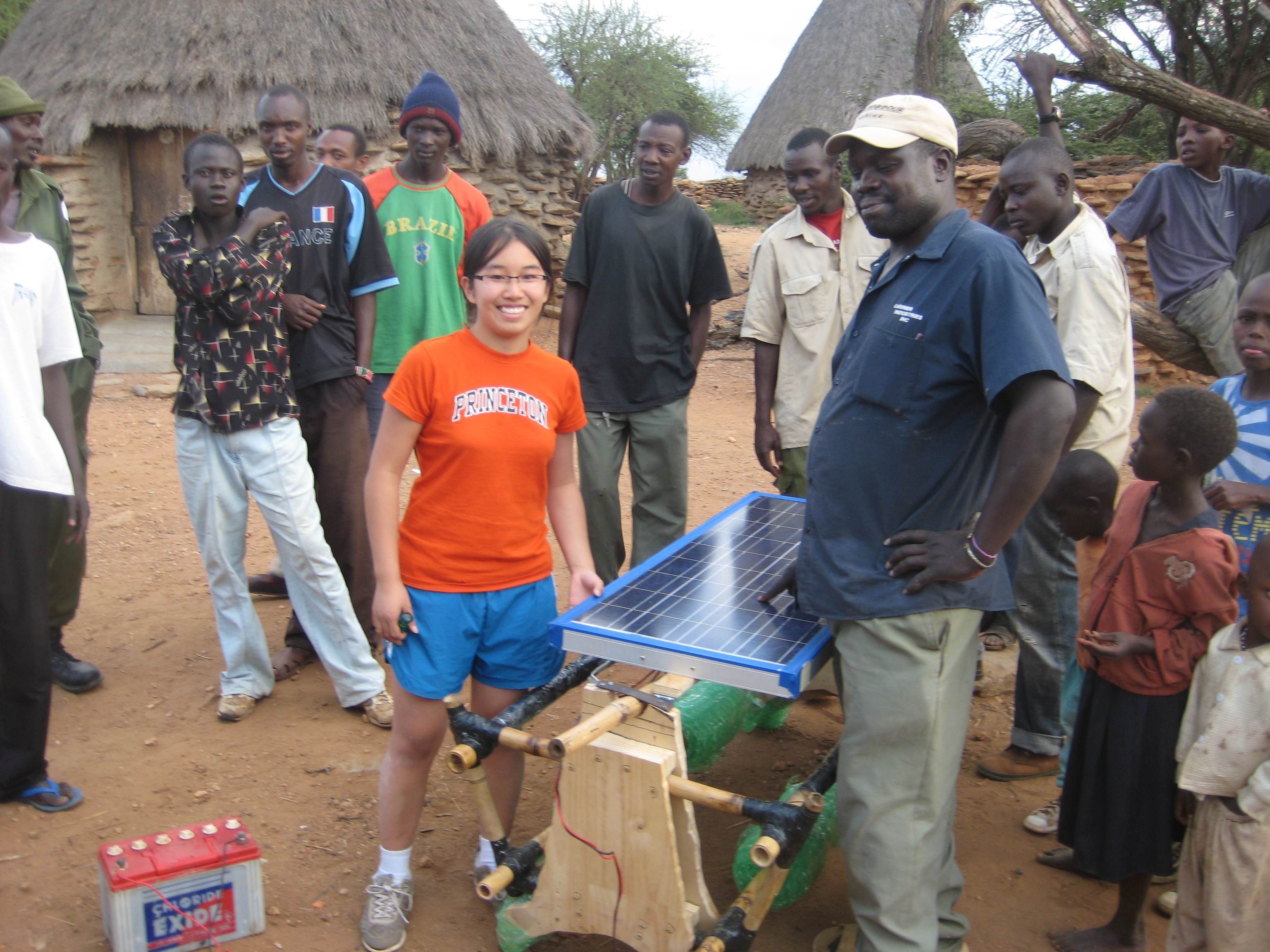 Click the link for the SunSaluter's guide to build the design for free: https://www.sunsaluter.org/build/