The Investment Readiness Program was created by the Government of Canada. As the Government of Canada explains: "The Investment Readiness Program (IRP) is a 2-year $50 million pilot program designed to help advance Social Innovation and Social Finance (SI/SF) in Canada by building on existing supports to help catalyze community-led solutions to persistent social and environmental challenges. The pilot will provide a learning opportunity to inform future direction on how best to support and mobilize the social finance sector." Learn more here.
This blog series by the Trico Charitable Foundation showcases updates by successful IRP grant recipients who reside in Alberta. The goal of this series is to help inspire, inform, and nurture the ability of social entrepreneurship to close the gaps in Canadian society. 
Ethically Aligned AI is a tech start-up and social enterprise that is on a mission to help organizations build better AI systems and help people to make sound choices in selecting trustworthy AI-enabled products or services. Their vision is to create a more just and equitable world by improving the outcomes of AI technologies used in both the public and private sectors. They are particularly passionate about the intersection of technology and social justice, or as they call it, AI + EDI. They believe organizations can align with societal values to build a more diverse, inclusive, equitable world by taking responsibility for the actual technologies they build and use.
Katrina Ingram, Founder & CEO of Ethically Aligned AI, started this company because she saw the incredibly necessary work needed as we increase the role of AI-enabled technology across every domain. There are many people involved in building AI/ML solutions and implementing digital transformation projects, but there are very few people right now who understand the wide range of issues involved in AI ethics. There are even fewer who have the skills to apply solutions in an organizational context.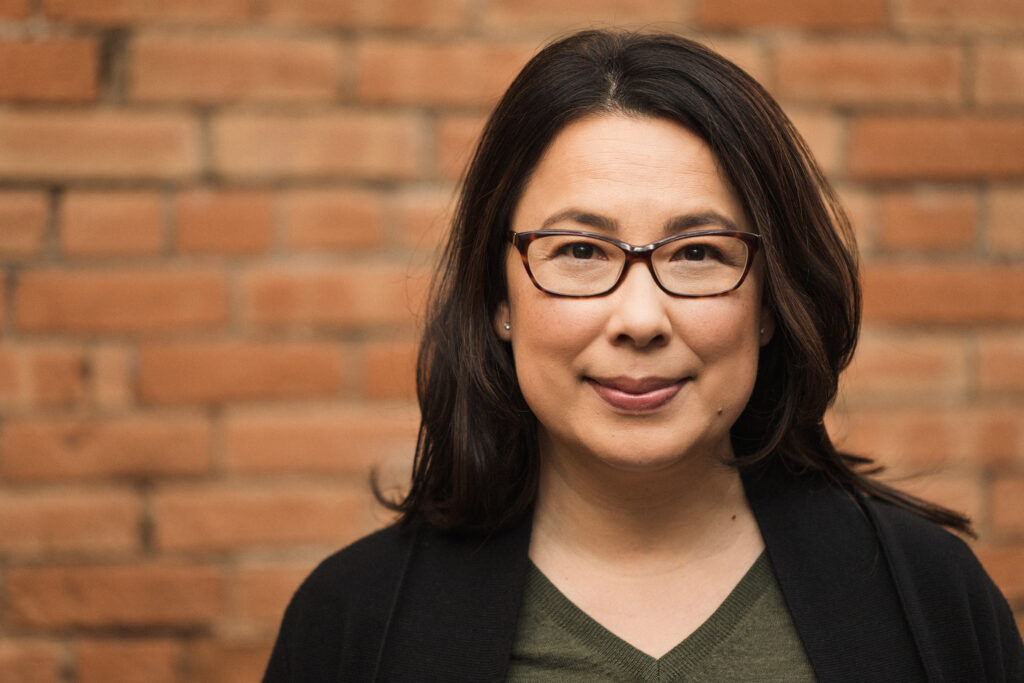 Katrina explains what their IRP funding was used towards:
"I sent in my IRP pitch in 2020 with the intention of testing market readiness for a range of offerings related to building responsible AI with a focus on the concept of an audit and certification process. The funding was used to conduct a feasibility study to test market readiness in Canada for this type of offering and related services. We completed our IRP funded work in 2021 and published a report on that work in June 2021."
When Katrina started working in this area, very few people thought that AI would impact their organization and correspondingly they did not understand why they would need to consider AI ethics. Katrina explains:
"That sentiment was reflected in the work we did in our market feasibility research. I spent a lot of time on awareness and education during our first year in business. Now, especially since ChatGPT launched, AI is on everyone's radar. There is still a lot of work to be done to educate people about ethical AI and give them the tools to help build and deploy AI responsibly. However, I no longer have to convince people that AI will impact their organization or why they might need to consider ethics!" 
Katrina has a plethora of learnings from the past year:
"Nobody wants to be audited. This isn't super surprising but it does speak to the important role of regulation in order for uptake on that front. I also learned a lot about the difference between assessments (or pre-audit services) vs audits.
Everything takes longer than you think it will. 
Everyone starts somewhere, so just get started. 
Working in AI means staying curious and open to shifting perspectives. Things change quickly, so you need to be ready to shift.
Another entrepreneur said to me –  you have to be a person who says 'yes' and then goes back to figure out how you will do that thing you signed up for. If you wait around to be perfect, you will miss opportunities. I think that's good advice."
Looking to the future, Katrina is approaching this work on two fronts: harm mitigation, which is risk based, and reimagining the future, which is possibility based:
"The harm mitigation work aligns with society's current default way of thinking about responsible AI as a series of risks to be mitigated. I'm currently focused on a range of training, consulting services and products that support this work, particularly for the public sector. I've spent the last year embedded within municipal government and I feel very aligned with the mission and values of government. My other project is the bigger exercise of reimagining the future. This does not start from a risk paradigm, but is more of a call to action to redistribute power and reimagine the role that technology could play in a more equitable future. I think of it as AI + EDI. That work will take many forms, public awareness programs, workshops, artistic endeavours and products." 
Katrina also liked what our Executive Director Dan Overall said about the need for funding more than once in a recent IRP article. Katrina says:
"Multiple rounds of funding happen a lot in the mainstream start-up world and it's something the social impact space needs to wrap its head around. I think this is particularly relevant for my business as we are a tech start-up and a social enterprise."
Click here to read the full article: